If you are thinking to propose your girl and to take your relationship to the next level, that is wedding, then this article is going to be of great help for you. We have rounded up some unique, unusual, and extremely romantic proposal ideas that your beloved would not be able to resist your proposal. Have a look:
The Graffiti Marriage Proposal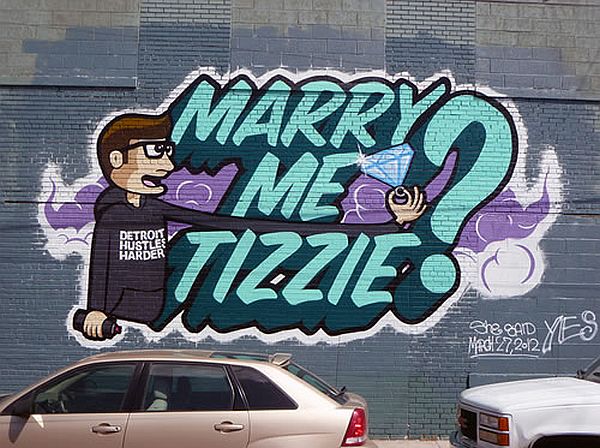 Image Source : Neatorama.Com
Writing a letter to your girlfriend and asking her to marry you is no more exciting, as it is something every other couple do. To make your wedding proposal unique one superb idea is the graffiti proposal. A perfect combination of art and romance, which any girlfriend in the world would fall for. Do all the planning and arrangement, take her to the place and in the most romantic and special way set out your proposal.
The Halloween Proposal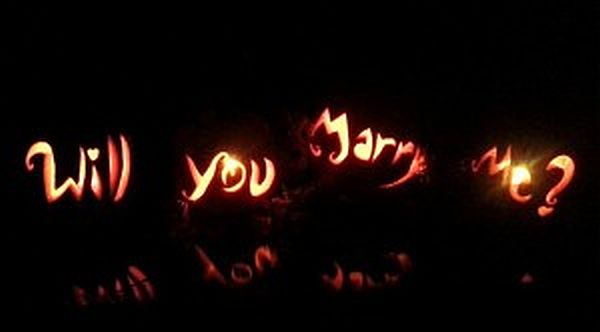 Image Source : GuysGuideToProposingMarriage.Com
You need to wait for the Halloween season to use this particular idea. Collect pumpkins, and in each pumpkin you dig out a line – Will You Marry Me?, and decorate the place that you choose to propose your girl with those pumpkins with a lamp inside. Believe you me, she would be excited to say you yes and would be impressed enough by your supposedly scary Halloween theme.
How about hiring a magician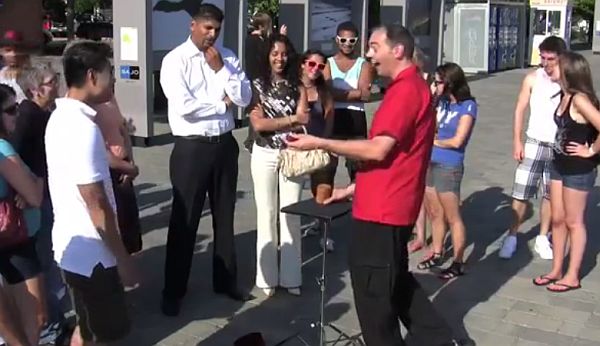 Image Source : YouTube.Com
A man especially hired a magician to stun his beloved with a surprise wedding proposal. In Toronto Canada, a couple was passing through a street where a magician was performing. They both stood there to watch the performance, and in the middle of it, the magician asked the boy to participate in the trick. He sat down and swapped his hands over the magic object and suddenly an engagement ring box appeared, he opened it, turned back and in the most surprising and a romantic manner proposed his beloved.
The Inked Proposal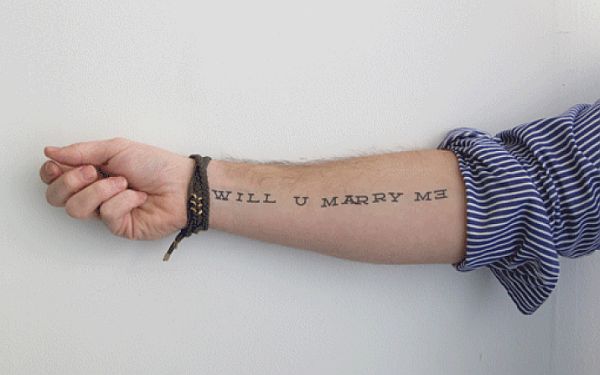 Image Source : TheRichestImages.Com
Particularly this one shows the ultimate commitment a man can show to his woman. You can get a proposal message tattooed on yourself, as wedding is worth all the pain and the money that will go in getting a tattoo. Mind you, choose this method only if your commitment is actually the serious one, or else you know what might happen.
A movie trailer proposal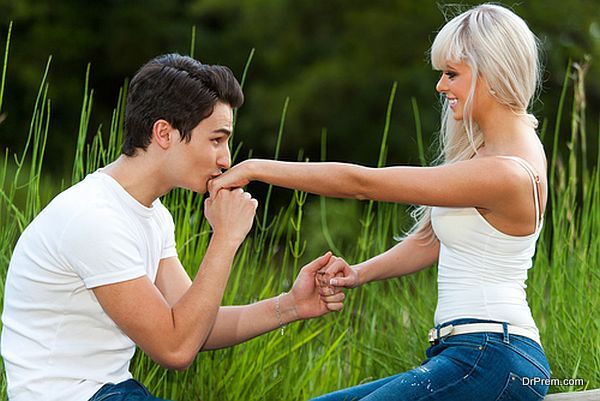 Quite pricey, but certainly worth the effort. A man wanted to make his proposal as interesting and unique as he could so he hired some production team to shoot a movie trailer sort of thing. Yes, that movie trailer was his proposal for his beloved. He planned out a movie outing with friends and family of his and his beloved. His gf had the least idea as to what was about to happen. She later said in a video that she had no clue and it was only in the last three seconds of the trailer she realized it was for her.