Street food is like the soul of so many streets almost in every city of the world. They offer a huge variety of food choices to people. However, some street foods appear to be somewhat weird and creepy to some people, while the other's relish them like anything. Check the following list that comprises of such street foods from around the world that have its fair share of liking and disgust altogether.
Deep Fried Tarantulas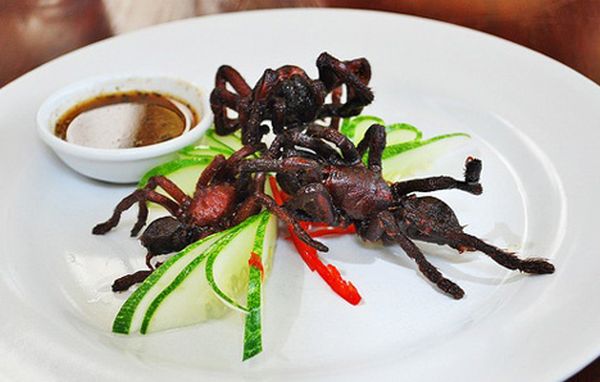 Image Source : Ireporterstv.Co
In the streets of Cambodia, the deep fried tarantula is a street food that majority of people relish. Tarantula is the scariest specie of spiders, and some of them match in size with a human palm. The fried tarantulas are a major street food you will get to see in the streets of Cambodia.
Chicken Feet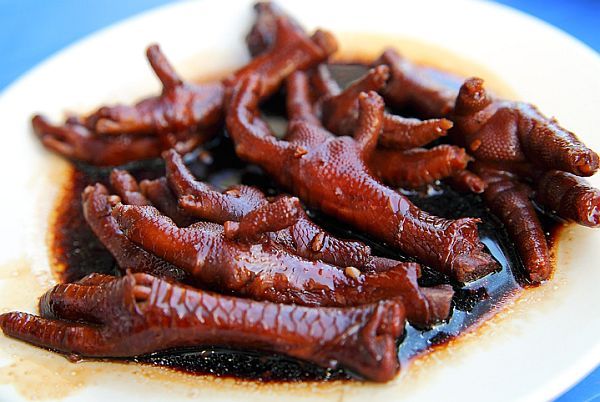 Image Source : Static.Flickr.Com
In China, it is a commonplace sight to see street vendors selling this odd street food, the chicken feet. They look like human hands that make it a disturbing sight but they actually are chicken feet, and people love its taste. Its taste described is a little chewier than the chicken leg or breast, and people either enjoy this street food in basket or as grilled on a stick with some spices.
Chicken Intestines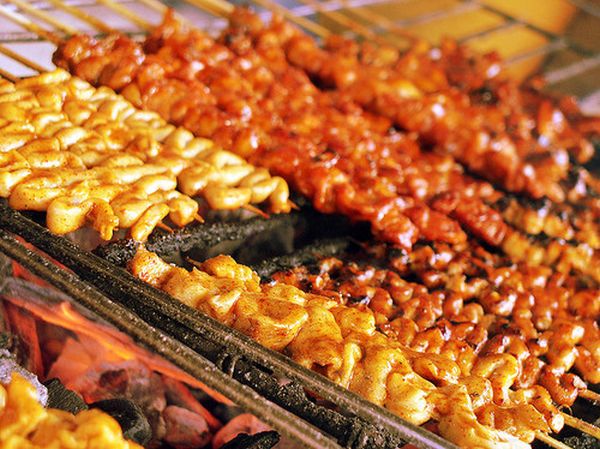 Image Source : Tumblr.Com
People in Philippines are very particular that no part of chicken goes waste, so they ensure they put every part to use. The chicken intestine on sticks is one snack you will find in streets of Philippines. It comes quite cheap so one can easily satisfy one's hunger as well. Usually, vendors marinate intestines in garlic, salt, pepper and some other spices before grilling.
Snails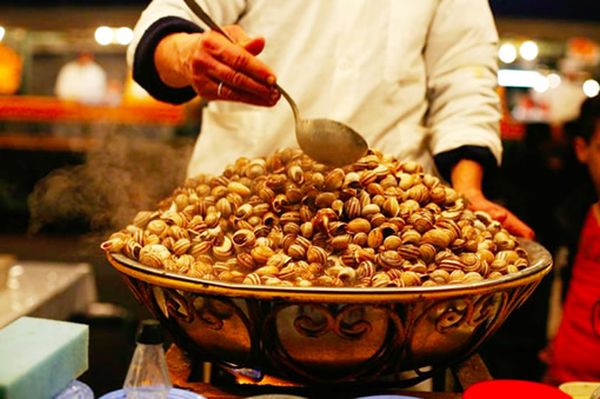 Image Source : Kaymcgowan.Com
Snails are pricey delicacies in some Western nations but they are quite popular as street food in Morocco. Some of the snail delicacies are snails dipped in creamy butter sauce but while it being a street food in Morocco, no creamy sauces you get. They cook snails in a sweet broth, which is a combination of bitter orange peel, mint, spicy peppers, thyme, crushed gum Arabic, licorice root, and aniseed.
Spam Musubi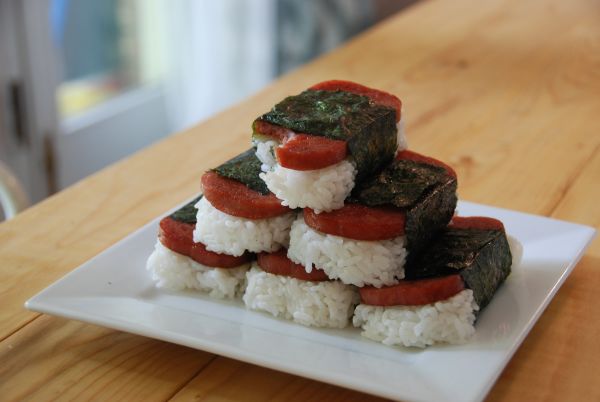 Image Source : TworedBowls.Com
In many areas, people consider Spam to be a low quality and cheap food but in Hawaii, it comes on top of their cuisine and is a very famous street food. Spam Musubi is a sliced, and fried spam on steamed rice. The dish gained popularity in Hawaii during World War 2, as it used to be a main course for troops.