Friendship is one of the most beautiful relationships human being can have, however, not only human beings but animals as well. There are some instances of such unusual and strange friendships between animals that they have some serious message for human beings.
Those friendships teach human beings and instigate us all to rise above petty differences like the color, caste, creed, wealth, and overall status of a person and try to look at the real purity and honesty of the soul that is above all these differences. Click through to see some real animal friendships that are surely going to impress you all and to make you rethink the true meaning of friendship.
The Elephant and the dog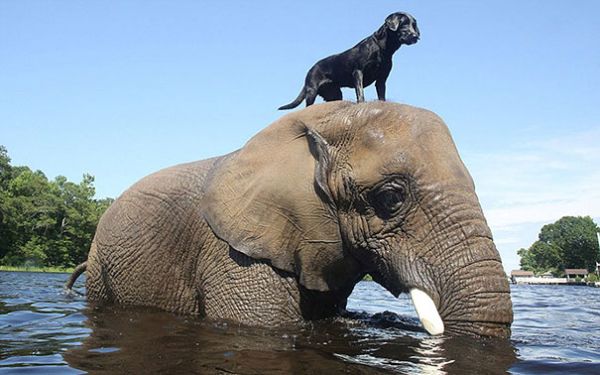 Image Source : Static.BoredPanda.Com
This is a perfect example of unconditional friendship that has nothing to do with the huge difference of size and nature. Bella the black Labrador and Bubbles the elephant are best friends.
Giraffe and Ostrich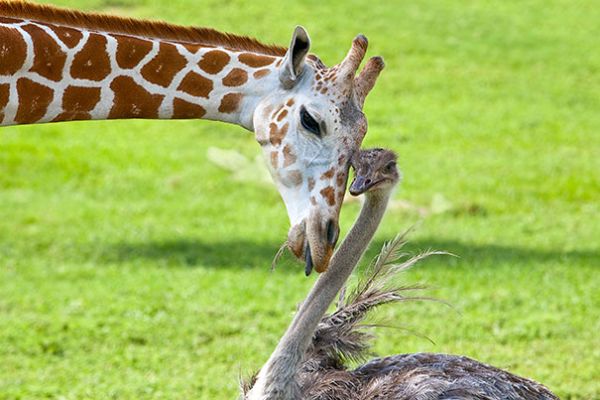 Image Source : Static.BoredPanda.Com
Bea and Wilma seem to be too happy in each other's company. They have become close friends while living in the Busch Gardens, U.S., they willingly spend majority of the day with each other.
The dog and the owl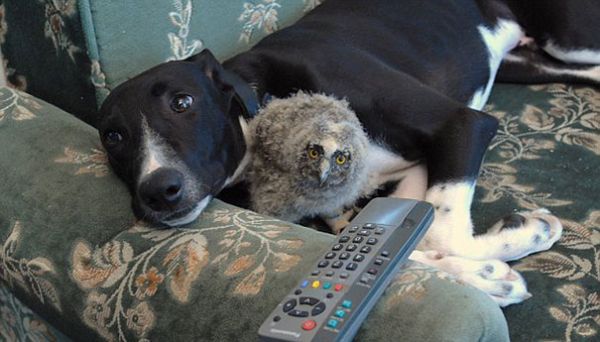 Image Source : Static.BoredPanda.Com
Torque the dog and Shrek the owl remain as close as family. Human beings must take some lesson from such incredible friendships.
Cat and the fox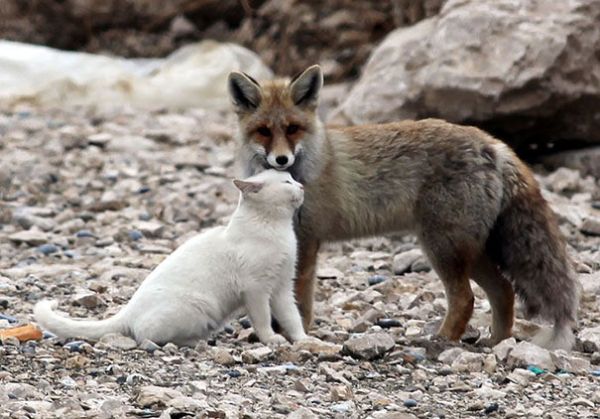 Image Source : Static.BoredPanda.Com
How lovely. The white cat and the fox look like best friends.
Shere Khan, Baloo, and Leo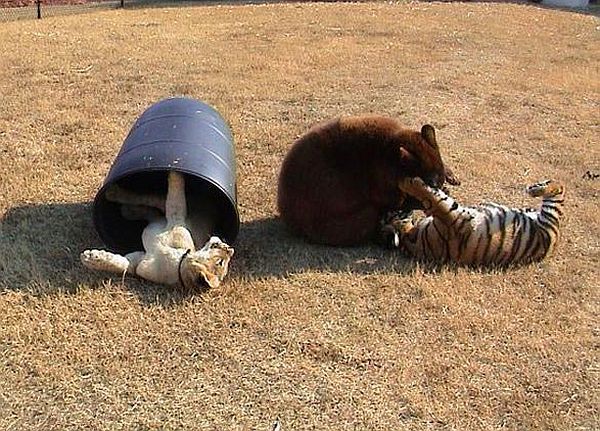 Image Source : TheMetaPicture.Com
You all must be familiar with three very famous and loveable cartoon characters – Shere Khan (the tiger), Baloo (the bear), and Leo (the lion). In the picture, you can see all these characters but the real life ones. All three were rescued together from a drug dealer who used to exploit them hard. After their rescue and treatment, all three were sent to the Noah's Ark Animal Sanctuary in the U.S., and they have grown into inseparable friends.
The orangutan and the hound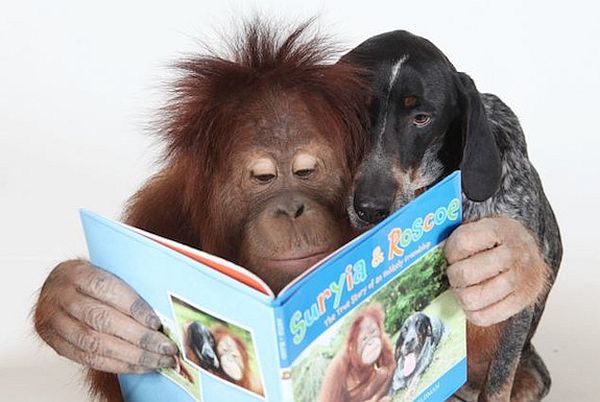 Image Source : ALettertoMyDog.Com
Surya is the orangutan and Roscoe is the hound, they are best friends. One day Surya had gone for an outing with the caretakers of his institute and there he saw Roscoe. The caretakers say they could foresee the bond between both in their first meeting itself. Roscoe followed Surya back to the institute and the authority let Roscoe stay with Surya in his sanctuary. They spend entire day together, eat and sleep together, and love to play and going out for walks together.