Cats are adorable pets. They are like cute bundles of joy doing mischief all around the house. They make great pets and awesome friends. Everything they do, every act of theirs look cute an innocent, which brings a smile every time you look at them. As far as their body structure is concerned, all cats have more or less the same body type but what differ are their coat and their claws. The color, texture, and type of their coat vary from one cat to another, and there are some special cats that god has blessed with unique and eye-catching markings on their fur. Click through to see some cats with unusual fur markings:
The Heart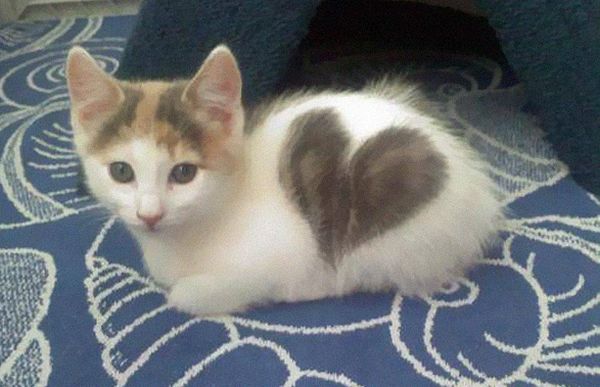 This one is super cute and adorable. It is a kitten with a heart shape on one side of its body. This shows the extreme creativity of God, super cute this cat looks. It would not be wrong to call this cat the angel of love sent by god.
The two-faced cat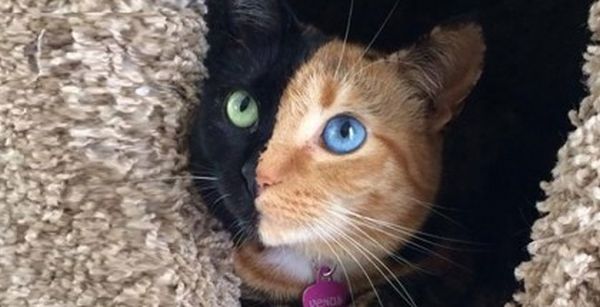 It is no Photoshop but is real. Its name is Venus, and looks pretty cool with its two-faced design, as in one side of its face is black in color and the other side is of brown color. Another feature that adds up to the coolness of this cat is the different color of its eyes, one is blue and the other is green. This unique cat was found on a dairy farm in North Carolina and has become extremely popular owing to its unique fur pattern.
The Mustache cat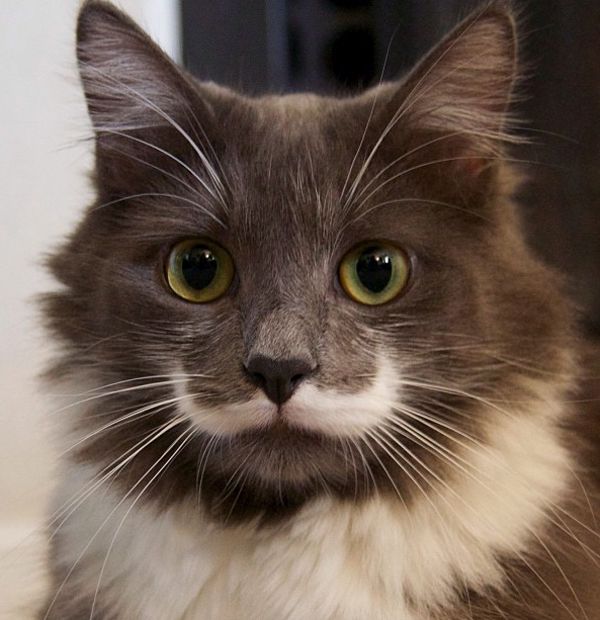 Hamilton is the cat with perfect shape moustache, which has made him an internet sensation and someone many males are envious of. Many of the males put in huge amounts of efforts to get their moustaches in a perfect shape and style but this lucky cat is blessed with such moustaches since its birth. All you men stop feeling jealous of Hamilton.
The monkey on the back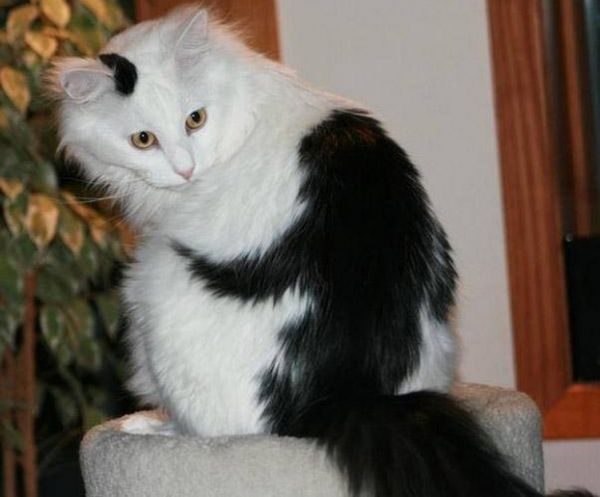 A cat whose back if you will look at, you will see a peculiar design on its fur that looks like a monkey. A monkey tightly hugging the cat on its back and goes everywhere the cat goes. It is truly a cute and loveable design.
Cat within a cat
This one is absolutely unique and amazing. While looking at the back of this cat you will find another cat's stature on its back. It seems like one cat with another cat on its back.