Photographs have and always will amaze humanity. We would always want the most beautiful moments in our lives to be captured in the form of photographical images. But how would you feel if you have accidentally captured images of some unwelcome subjects like a ghost in your photo? In this article, we present to you five such cases where ghosts have been photographed.
Spirit of Dead Mother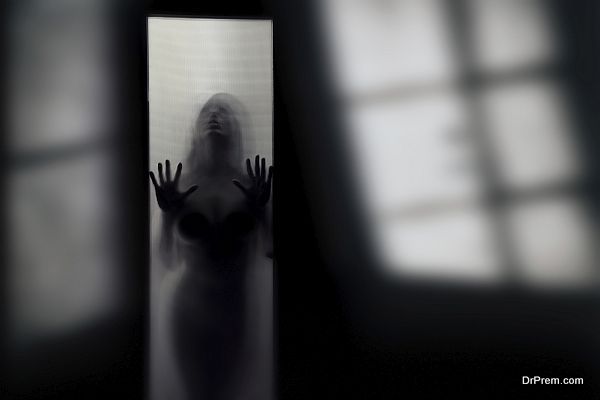 A father was taking the photo of his young daughter whose mother had passed away. The image had bright bodily form in the middle, which seemed like the body of the child's mother. Quite intriguingly, the kid too seemed to be aware of the presence of the spirit.
Grandpa's Ghost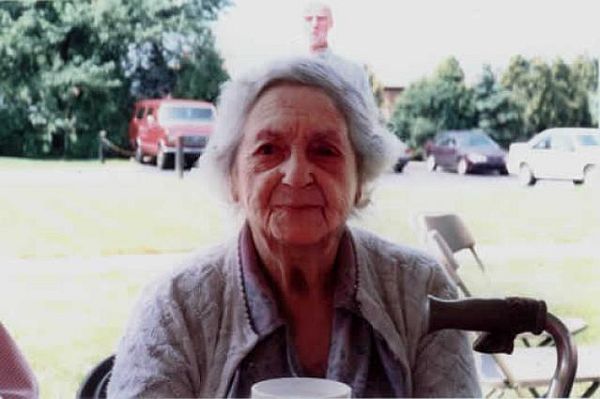 Image Source : Tqn.Com
This photo of the old lady was taken by her granddaughter. The man standing behind her is believed to be the girl's grandfather who had passed away a few years before the photo was taken. The image of her husband standing behind the lady in fact missed the eyes of most of her folks for years. Once they did notice this though, they were startled to think whom the man in the image resembled.
The Brown Lady
Image Source : CastleOfSpirits.Com
One of the most famous ghost photos is the one of the brown lady of Raynham hall. The photographers of a London based magazine captured this image and it clearly shows the image of a lady descending the stairs of an old English building. Quite a few consider this to be the best image that's been captured of a spirit.
Baby Ghost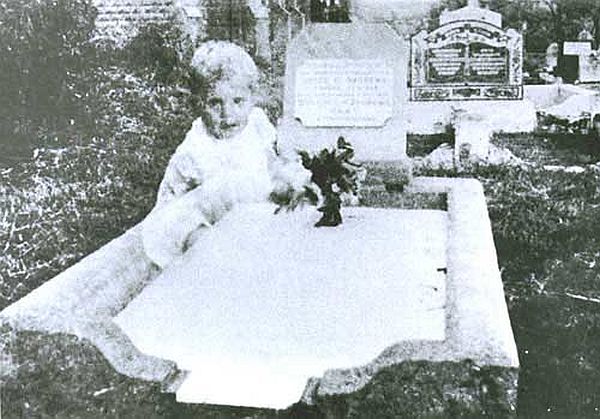 Image Source : GhostStoriesAndPictures.Com
The next photograph is of a ghost baby that appeared near the grave of a 17-year-old girl. The deceased's mother took this image. Further research on this photo by experts revealed that there were graves of two babies very close to the deceased's grave, which might explain the spiritual presence.
The White Lady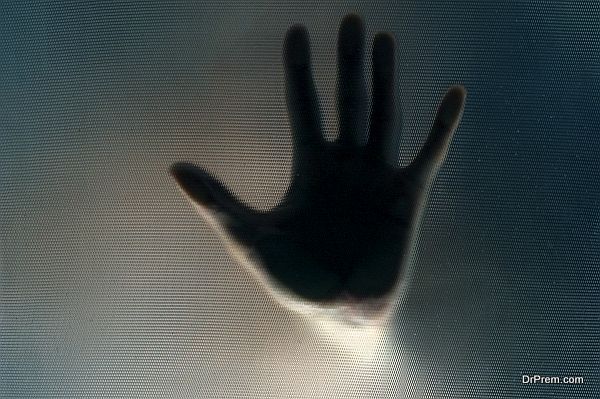 The next image was taken in a church. A husband was photographing his wife praying in silence. But when he developed the photograph, he was amazed to see a person sitting behind his wife. It is said that the ghost named as White Lady provides comfort to those who have fallen ill.
Summary

These spooky pictures definitely will send chills down the spine to all of you who will look at them. The choice is entirely upon you to believe these ghostly pictures or not to believe.