You get to see pumpkin carvings during the Halloween season with all the Halloween characters. However, pumpkin carvings are not only restricted to the Halloween theme but to lot more things probably you do not know. Click through and let yourself get amazed with some extreme pumpkin carvings:
The spooky eyes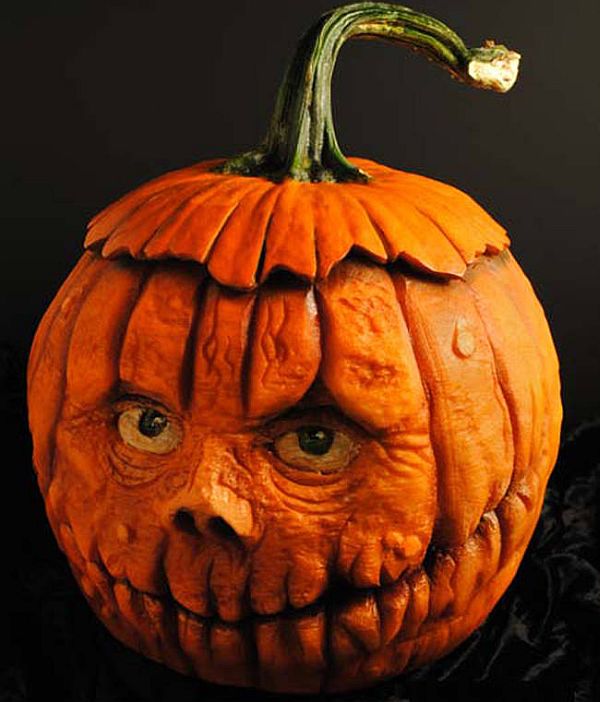 Image Source : ViralNova.Com
Oh my god! It looks like a real face with some real spooky eyes. Look at the nose, the wrinkles, all carved to perfection.
The Harry Potter like effect
Image Source : ViralNova.Com
Hanging this pumpkin shade in your home would bring a Harry Potter like effect, which would obviously be amazing.
The Birdie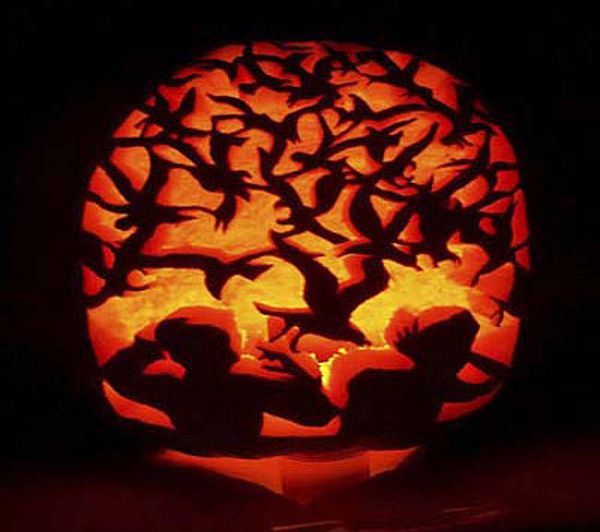 Image Source : ViralNova.Com
A beautiful carving displays birds flying and a little boy watching them. Place it in your living room, light it in the dark and enjoy beautiful shades it will make in the surrounding.
The tribesman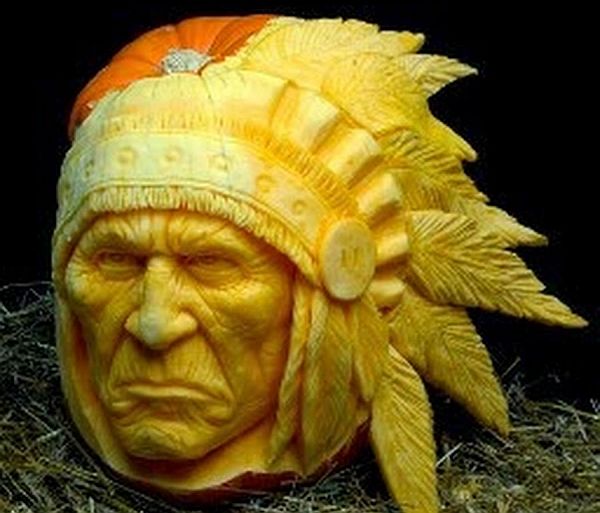 Image Source : Ggpht.Com
Well, this sort of intricate carving is certainly a product of some extraordinary skilled artist. The artist has so beautifully and delicately given fine details to this art piece, which like an old member of some tribe or clan, with a wrinkled face.
Lord Ganesha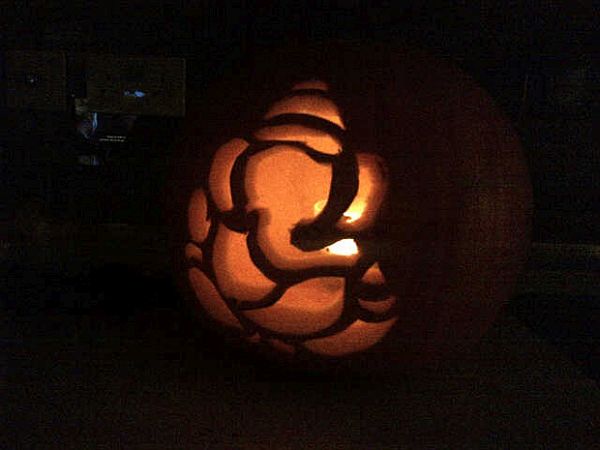 Image Source : LauraAshley.Com
Lord Ganesha is a very famous Indian god whom people worship before the start of any work, so that everything turns out to be good and fortunate. A perfect Lord Ganesha carved on a pumpkin, which you can place at the entrance or anywhere you feel like.
Sheer beauty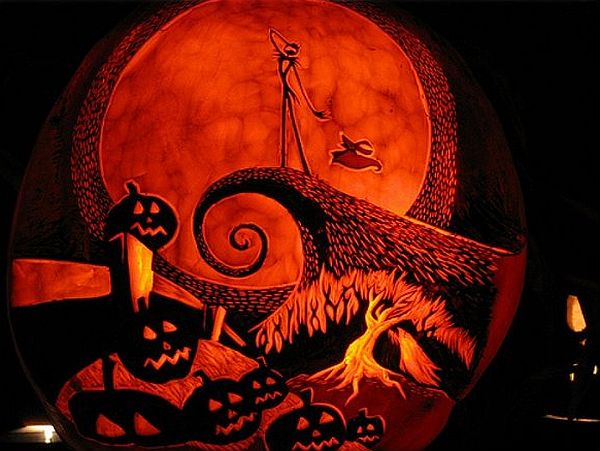 Image Source : DailyPickSandFlicks.Com
Words cannot do justice to this extremely wonderful art piece.
Spiderman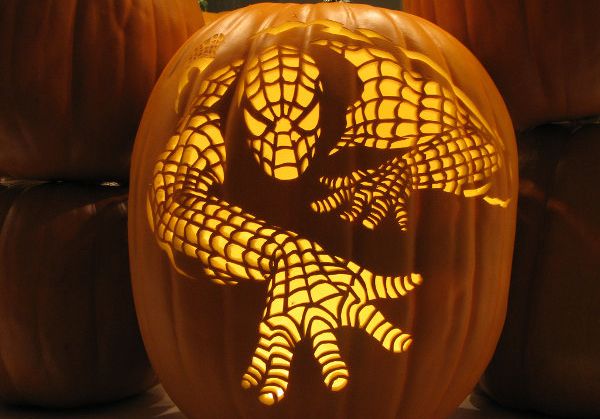 Image Source : DailyPickSandFlicks.Com
How about this carving, which is a spider man carved out on a pumpkin. Children would love to have it in their room.
Puss in the pumpkin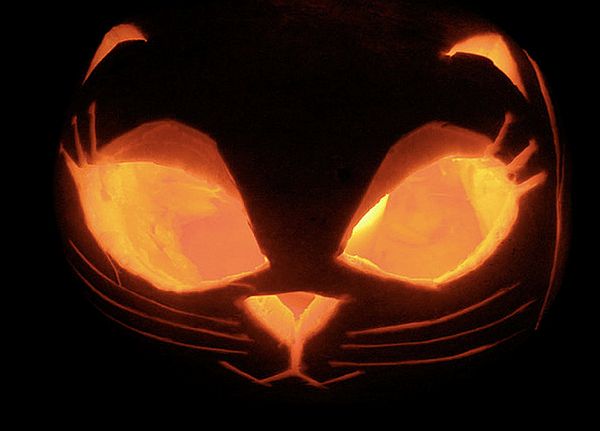 Image Source : BlogSpot.Com
You all must have seen Puss in Boots but how many of you have seen the Puss in Pumpkin. In case you have not, then do see because it is too adorable to look at.
Bulldog Pumpkin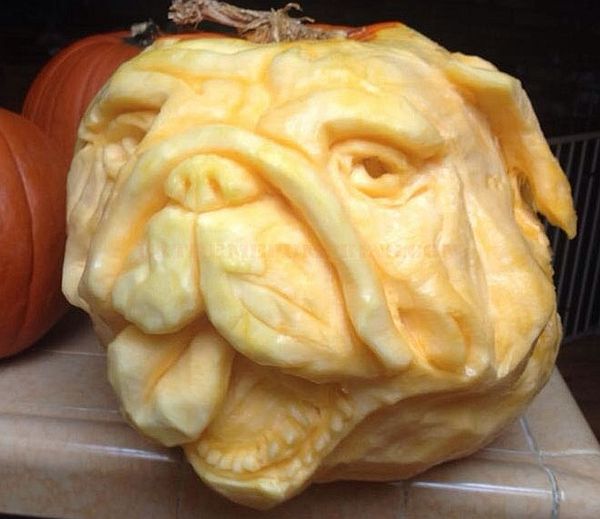 Image Source : Yimg.Com
A man decided to carve beautiful face of his pet bulldog on a pumpkin, and you can see in the picture what this man came up with. A bulldog's face carved with perfection on a pumpkin.
Alien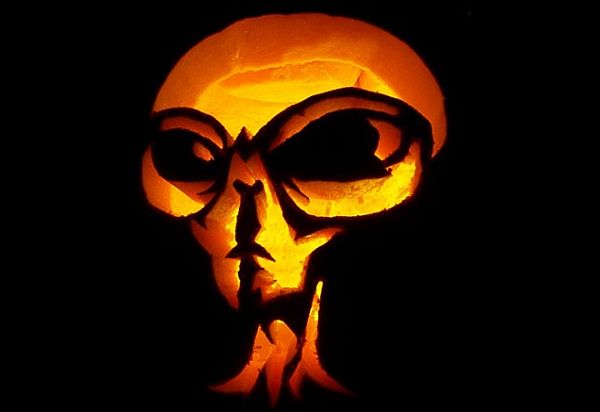 Image Source : ThumbPress.Com
With all sort of rumors and beliefs of the extra terrestrial world, this one carving had to be there in this list. Movies and media have made this particular face of aliens so popular that now human mind can only think of this face whenever an alien comes to mind.
A Pumpkin in a pumpkin jail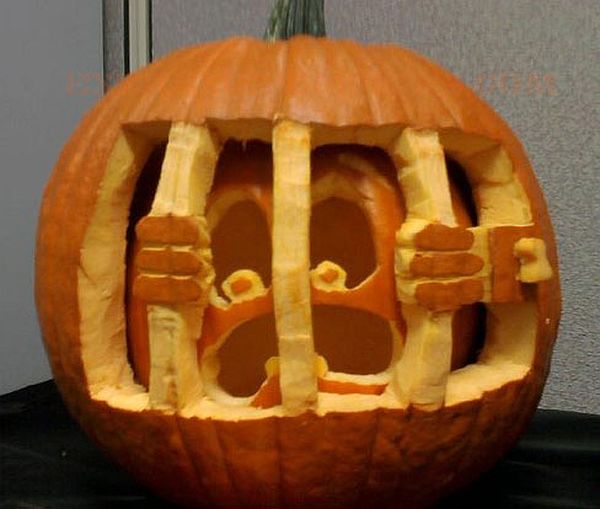 Image Source : Yimg.Com
Such a great craft this is, a pumpkin man in a pumpkin jail. Look at his innocent eyes and his hands holding the bars, good work.