As we know, that hotel industry grows every hour because people never stop travelling. Now that the world is getting smaller by the various means of transport and getting to any place you desire is not a big task anymore. Hotels are the places that offer the best staying experience and if you have a fat pocket then this list of expensive hotels might do some good to you.
Shahi Mahal Suite at Raj Palace, Jaipur, India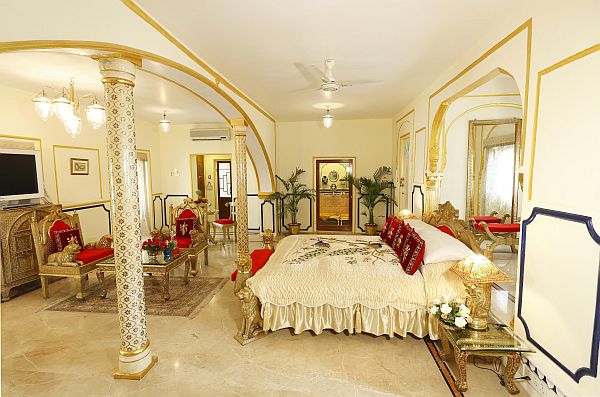 Image Source : Vfmii.Com
This beautiful opulent hotel is fully equipped with Indian tradition and royalty. It will encompass your every aspirations and fantasies of a luxurious hotel. The Raj Palace has exquisite surroundings that add on to the beauty of the hotel. One night at this hotel might cost you a fortune but the unique experience worth your every penny.
Royal Suite at the Hotel Plaza Athenee in Paris, France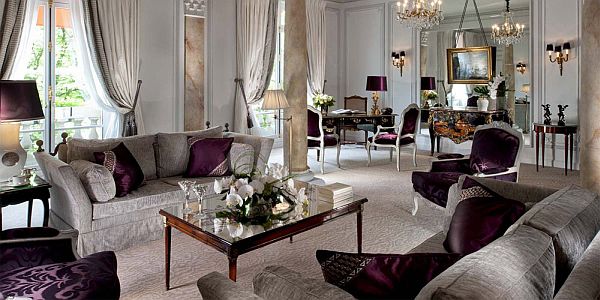 Image Source : FiveStaralliance.Com
This is one of the luxurious, spacious and expensive hotels in Paris. You have to spend $27,000 per night to experience the luxuries of this magnificent hotel. Hotel Plaza provides a four bedroom, three living rooms and you have access to a private kitchen. To get rid of your tiredness and for the enjoyment Jacuzzi with a personal steam room is the cherry on cake.
Sky Villa at the Palms Casino Resort, Las Vegas, NV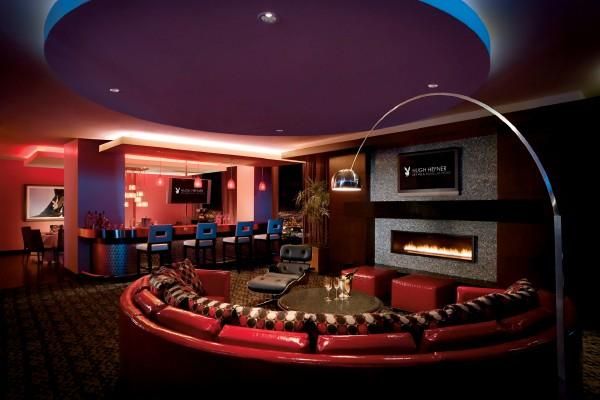 Image Source : MySpaceCdn.Com
The Entertainment Capital of the World, Las Vegas is a global leader in the hospitality industry. Palms Casino Resort attracts lot of young people because of its ultra cool features. It has two bedroom that includes a huge bathtub, poker table, bar and indoor waterfall.
Royal Suite, Burj Al Arab, Dubai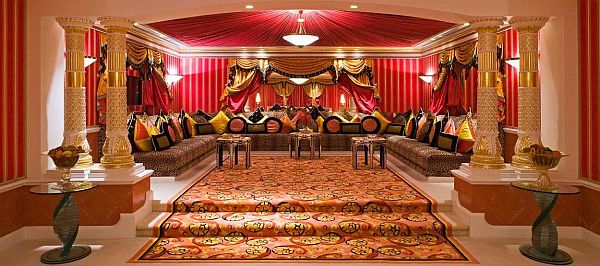 Image Source : MediaStream.Jumeirah.Com
Dubai is one of the richest countries in the world and it has an impressive infrastructure. You will find everything extravagant here from rooms to bathrooms and even the floor carpets are noteworthy. You will experience the best of everything and the Burj Al Arab provides every facility at your fingertips.
Presidential Suite, Hotel Cala di Volpe, Sardinia, Italy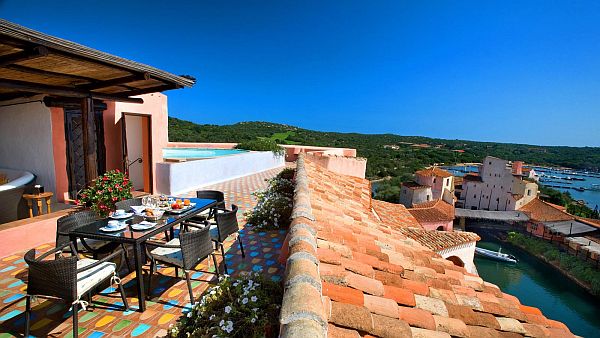 Image Source : Assets.Caladivolpe.Com
Cala di Volpe is strikingly romantic hotel to visit. With the best comforts and services, you will find an overwhelming view from private roof terrace. The gorgeous suite includes pool, outdoor gyms and two lounges.
Summary
These expensive hotels might make you sweat but if your pocket allows, then you can enjoy the most luxurious experience of your life. You can discover the majestic combination of luxury and breathtaking views.