Earth is a planet where crazy people reside. Some of them are so dedicated to compel every person who passes by to stop and look at their crazy creations. We present you the best of those crazy creations you won't resist looking at.
World's Largest Chest of Drawers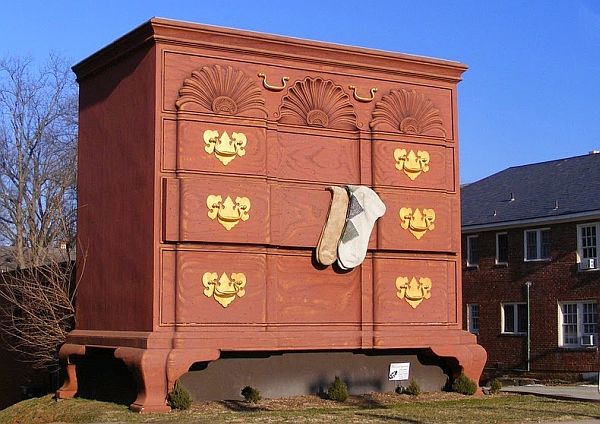 Image Source : News.SoftPedia-Static.Com
World's largest chest of drawers stands in High Point (North Carolina) also known as the "Home Furnishing Capital of the World." Originally, it was 20 feet tall built in 1920 but after renovation the height was increased to 38 feet. This huge chest is situated on the roadside with two huge mismatched socks hanging out of one of the drawers. The mismatched pair of socks symbolizes the hosiery industry of the town. If you need a bigger place to stash your clothes, feel free to load this chest back to your home.
Cadillac Ranch (Amarillo, Texas)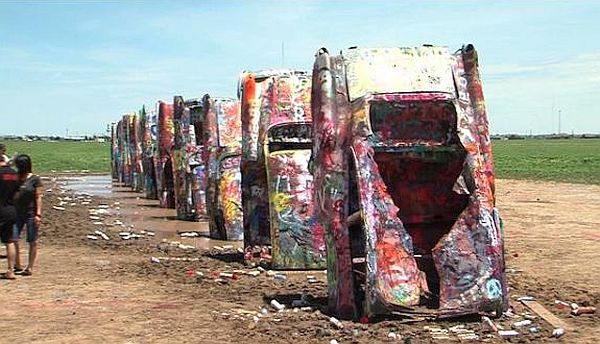 Image Source : Images.WorldNow.Com
A millionaire and an artist collective called Ant Farm went crazy in 1973 and half buried ten Cadillacs in a row ranging in model year from 1949 to 1963. This crazy idea was a dedication to the golden age of the automobiles during that period. The integrity of this masterpiece and the spray paint graffiti are kept intact every time it's shifted. This is one of the few places where graffiti art is appreciated and encouraged. So anytime you visit this roadside piece of art do not forget to make your own impression on the cars, that's compulsory.
Mars spaceship (Pennsylvania)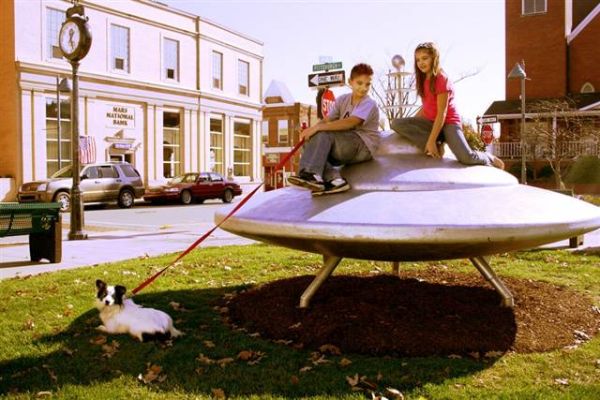 Image Source : NbcNews.Com
Would you freak out if a flying saucer will land in the town's park with marks on it declaring in several languages "May peace prevail on Earth?" That can freak anyone but people in the town are now even more regular to alien activities than any NASA scientist would be. The name given to the town is a tribute to the green small men residing in that spaceship if there are any. The spaceship lies in the middle of a park in the town, which is now a major attraction for people passing by. Ready for an alien trip?
The Prada Marfa Store, TX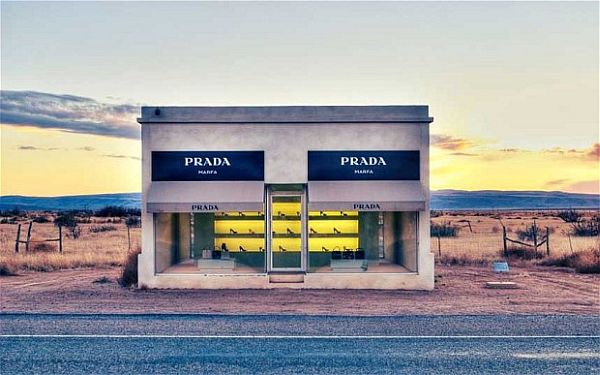 Image Source :  I.Telegraph.Co.Uk
On a highway where there is no trail even of a gas station, you will find a Prada store. There is nothing bizarre but an interesting thing to look at in this world than this Prada store. On this empty stretch of U.S. 90, you will find a permanently locked store with high-end accessories like 20 left foot shoes and six purses visible from its front windows. One bonus weird fact about the store is that Miuccia Prada herself opened it.
Jolly Green Giant (Blue Earth, Minnesota)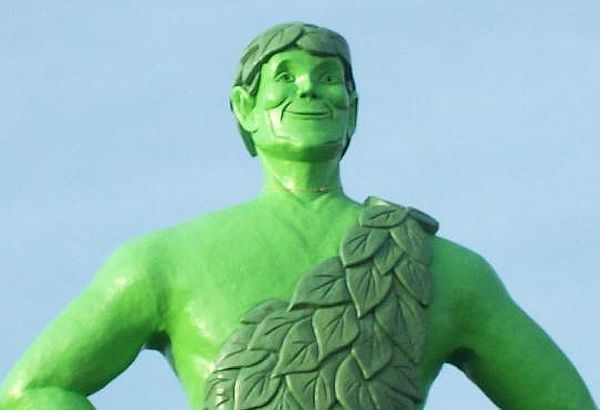 Image Source :  BlueEarthChamber.Com
In 1978, to celebrate the completion of I-90 a giant was constructed. There was a trend back then in Blue Earth, Minnesota to create roadside attractions to advertise their business. But this one had a different purpose to serve. This giant made of concrete is 55-meter tall attraction that brings about ten thousand people every year. People come over to the town just to see this green giant.
Basket-shaped Building (Newark, Ohio)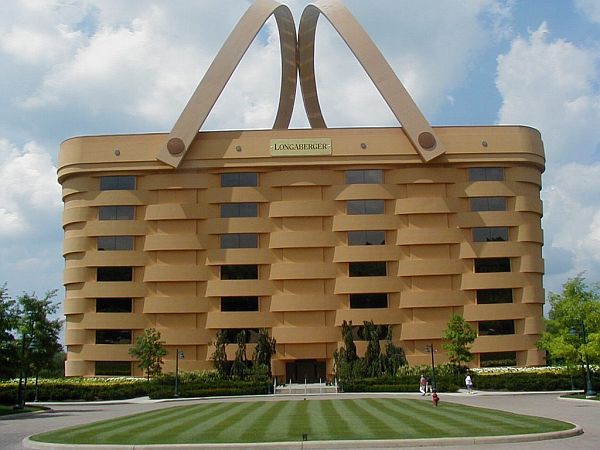 Image Source : StructuralNews.Com
Dave Longaberger, owner of The Longaberger Company, is a man who is passionate about making handcrafted baskets. He always dreamt of making baskets, living in them and even working in them. An average basket is too small for him so he magnified it 160 times and constructed a huge building just like his baskets. The building is his workplace now, which happens to be 192 feet and 208 feet broad. Nobody knew what he meant when he said that he is going to work in a big company.
Next time you travel in America by road; you would keep your eyes open wouldn't you?