Though the gene mutation in their system led to the lack of pigmentation in these animals, these are different and adorable.
Albino Turtle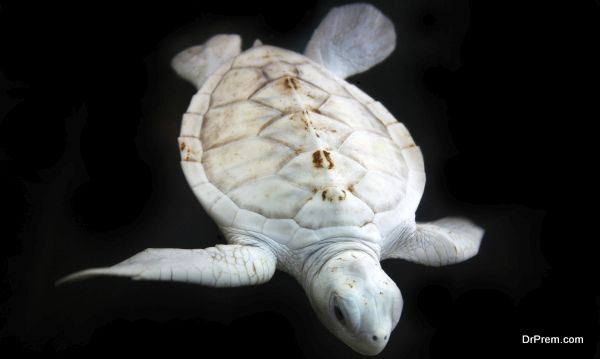 Alba is the name given to the Albino loggerhead turtle, at the zoo in Marineland, France. She is of the few albino turtle's in captivity. She has a female sibling, who is seen giving Alba swimming lessons. The visitors pay more attention to Alba than to her pigmented sibling. The white turtle looks awesome while swimming. If the turtle is still, it looks like a cute little toy waiting to be grabbed.
Albino Koala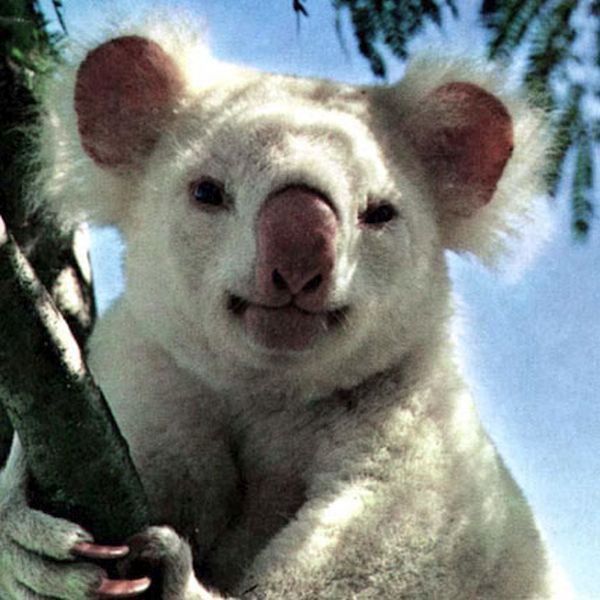 Image Source : HedWeb.Com
Onya-Birri, is the strange sort of funny name given to the Albino Koala in the San Diego zoo. It won't be strange though if you know the meaning of this word inspired by an Australian aboriginal language. Probably the white apparition sort of image of the Koala made the people name it "ghost boy". Every kid would want a cute little white teddy bear which they could feed and move around. Some kids visiting the zoo might have already asked their parents to take the Koala bear home.
Albino Alligator
At the first sight everybody, except the Zoo staff would think it's a fake big white lizard. Screams of fear and excitement would be heard when this big white reptile moves. The albino alligators are beautiful and scary at the same time. Their white eyes due to the diseases will compel you to think again that the creature is sculpted. You may be familiar of the legend that talks about white alligators in the sewers of New York. Well, now you know that they exist, next time you see a white alligator don't try to sit on it for a picture assuming it a fake one.
White Panther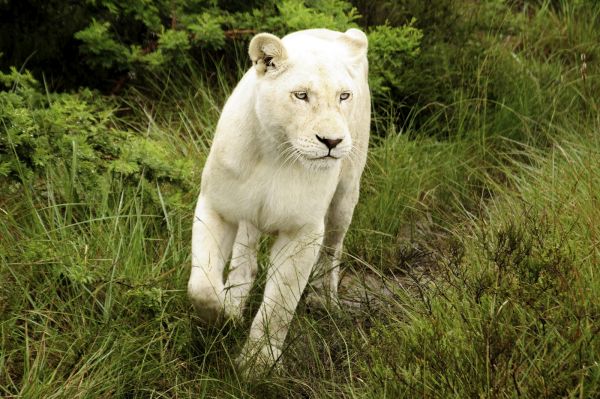 Image Source : BushrasBrilliantBlog
No, it's not the cousin of the Pink Panther, neither it is a "snow panther". The big white buddy is albino and looks like someone did something with Photoshop to the black panther. Showing a picture of the albino panther you can easily fool a friend that it is a rare species.
Zebra with white stripes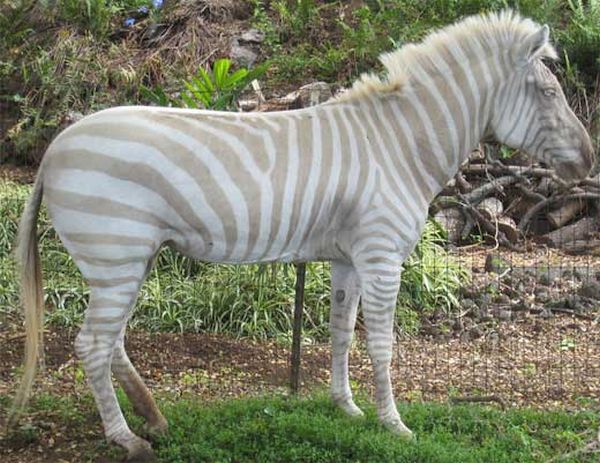 Image Source : Factzoo.Com
Never talk to your kids about an albino zebra they might laugh at you. As we, all know how to distinguish between a zebra and a horse. The latter one is bigger in size, just kidding! The zebra affected by albinism has white and pale brown stripes. You can always admire it for being different, also spotting it in a zeal of zebras would be easy..
As majestic as their pigmented counterparts, the albino animals are too a gift from the nature and worth admiring.