There is more than the Victoria's secret in the world. Read on to find out what type of weird and wonderful bras exists in this planet.
Recycled Bra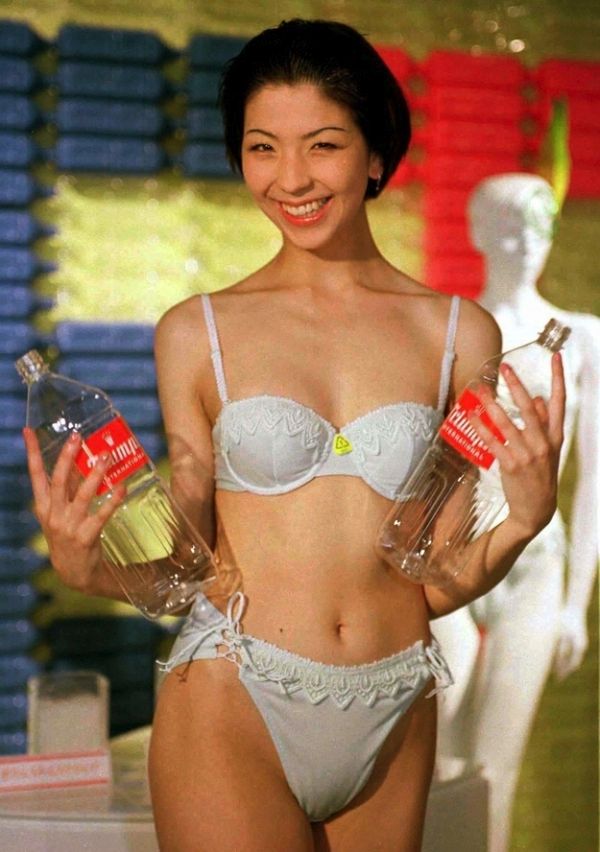 http://ak-hdl.buzzfed.com
You will like this one if you are a fan of the recycling club. The material used for the manufacture of these recycled bras and panties is polyethylene terephthalate. The fabric and even the lace of these undergarments are made of this chemical material. This material is the constituent of the plastic bottles and three and a half bottles are reprocessed to make a pair of these undergarments. These bottles undergo various processes to get converted in to thread which is woven back in to these.
Hanshin Tigers Bra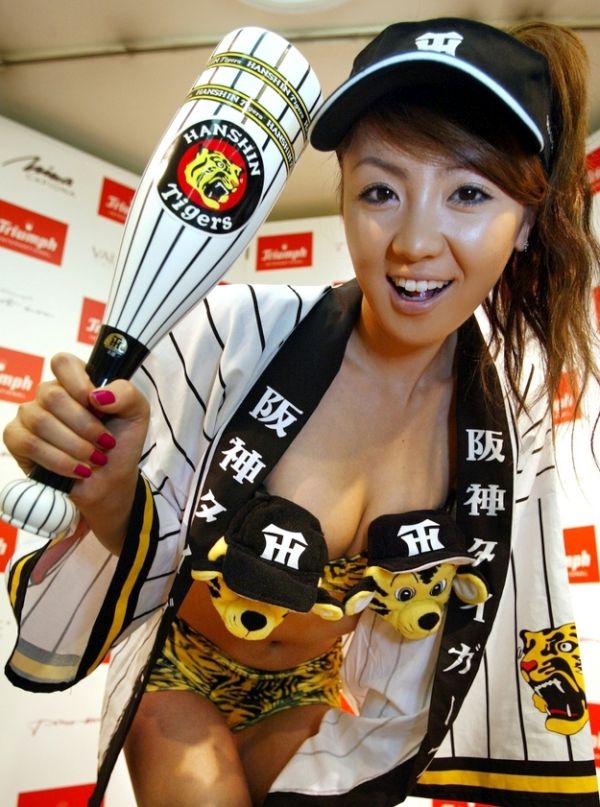 Image Source : Ak-Hdl.Buzzfed.Com
The bra has a pair of tigers wearing caps with the Hanshin Tigers logo, right in the front. It's kind of cute, you can even pull the ears of the tigers. To complement the bra, there is a tiger colored shorts with a detachable tail. I wonder who designed it, but the effort was a dedication to the Hanshin Tigers baseball team.
Photovoltaic-Powered Bra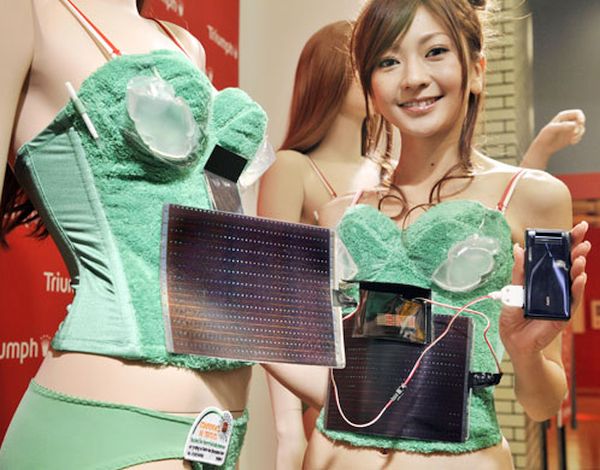 Image Source : Guim.Co.Uk
Nice innovation for dummies, seriously! You can make a mannequin wear the solar panel bra and display the messages on the screen attached to it. The panel and the display are actually on the extension of the bra, which would cover the belly of the female/mannequin wearing it. The bra has one more interesting feature, to save the environment and reduce the use of bottles and cans, it has pouches, which can hold beverages. You can sip the beverage by inserting a straw in these pouches.
Anti-smoking Bra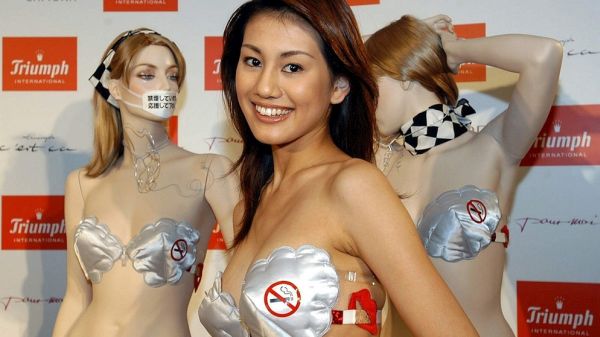 Image Source : Br.De
An innovative bra to curb the smoking instinct in the females, will it really help? We have absolutely no clue. This bra has a specially designed place to hold a capsule. This capsule has a lavender fragrance, which would make the cigarettes taste atrocious. The lavender fragrance is known to reduce the craving sensation for cigarettes.
Millennium Bra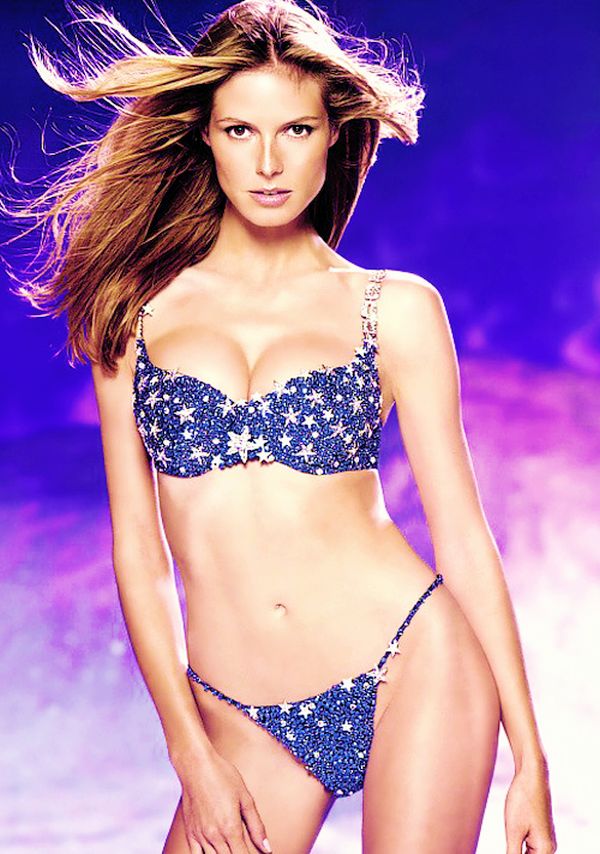 Image Source : TinyPic.Com
Thinking of gifting your girlfriend some jewelry or a really expensive gift? Consider the millennium bra, made from 24-karat gold and a big 15- karat diamond, which is on the front of the bra. This special bra is entirely hand woven from the pure thread of gold. She will be damn excited about it. The catch is that the Millennium bra was priced at $1.9 million a couple of years back.
Excited? It's interesting and weird at the same time, what sort of crazy ideas people come up with. We will be back with more of crazy stuff like this, just for you.