Hunger is natural, greed to eat more is also natural but eating to death is unnatural. Dr Prem Jagyasi and community suggest a list of some funny snakes that became too greedy for a meal.
The Python that swallowed a porcupine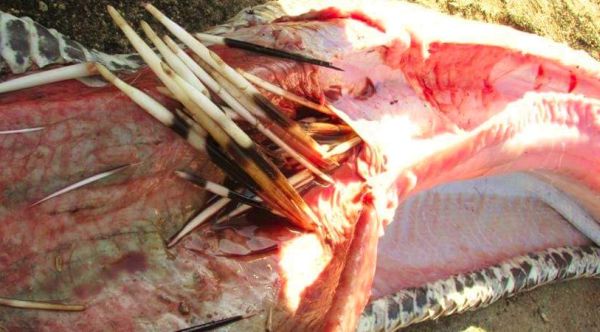 Image Source : Cdn.Lolwot.Com
The python crawling in the Lake Eland game reserve in South Africa probably never guessed that it would die after what seemed to it as a big meal. The python almost four meters in length had swallowed a 30 lb porcupine. The quills of the porcupine had pierced the inside of the python. The python had also fallen off a rocky ledge, which caused the quills to penetrate more and caused the death of the reptile.
The Viper and the centipede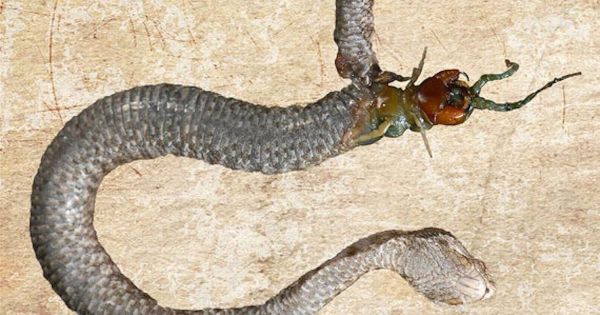 Image Source : Mirror.Co.Uk
A herpetologist made this unusual discovery in Macedonia, she had never seen anything like this earlier. A small viper and a centipede were found dead in a bizarre situation. The head of the centipede projected out of the body of the viper. The viper had eaten the centipede and it destroyed the viper's internal organs and tried to make its way out of the snake's body.
Python burst as it tried to eat an alligator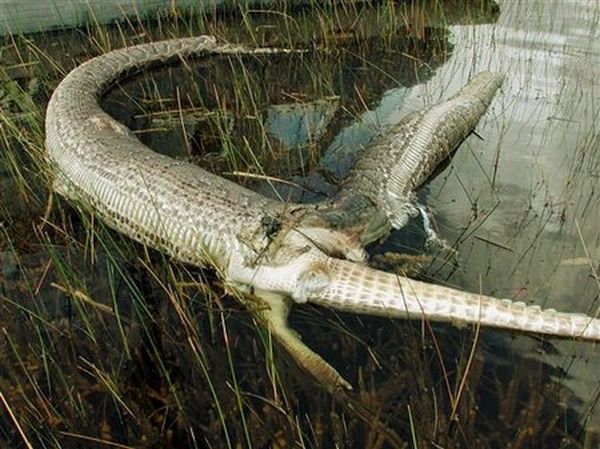 Image Source : 24Ahead.Com
What was this crazy reptile thinking, that it eyed an alligator for its meal? Both the alligator and obviously the python were discovered dead in Everglades National Park. The 13-foot Asian python had tried to eat away a 6-foot alligator and the consequences were that the alligator was found struck in the mid region of the python's body, which had the head and the upper body ruptured in the event.
Python and the pregnant sheep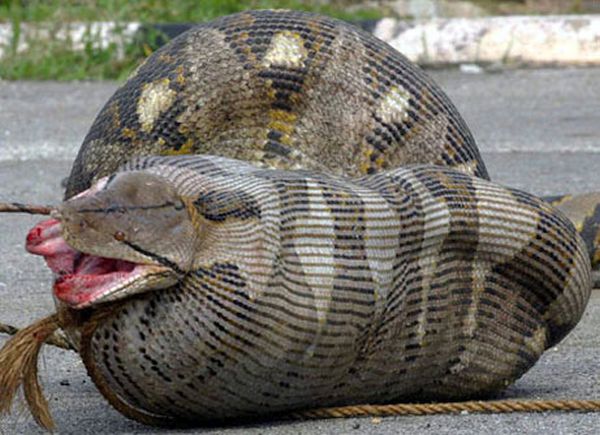 Image Source : News.NationalGeographic.Com
Known for suffocating its prey to death while winding around it, the python then swallows its prey completely. Sometimes they get too greedy or blind in trying to swallow their meal. This one was found lying on the road, unusually swelled up and unable to move in a village in Malaysia. Later the 18-foot long reptile had to throw out the dead pregnant sheep that it tried to consume.
Python eating python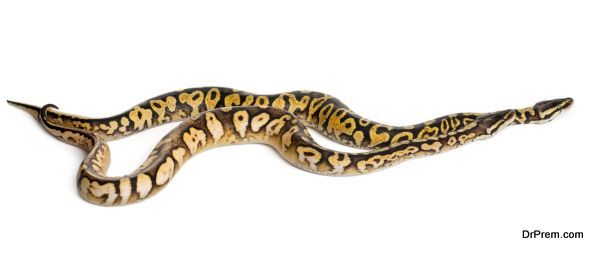 This is the best example of cannibalism in the animal kingdom perhaps. A python was trying to swallow a rat and another on looking hungry python approached it for food. Eventually the hungry python decided to consume the first python itself and it did it successfully.
Share these astonishing stories with your friends and see how they react, some may find them funny while others gross.