Not many cultures do something special or strange when someone attains manhood but in some cultures, they do. They take the onset of manhood too seriously and follow equally serious rituals and traditions. Check out the following strange manhood rituals that people perform in different parts of the world, and after reading all you would certainly thank god enough for you were not born at any such place.
Satere-Mawe Bullet Ant Glove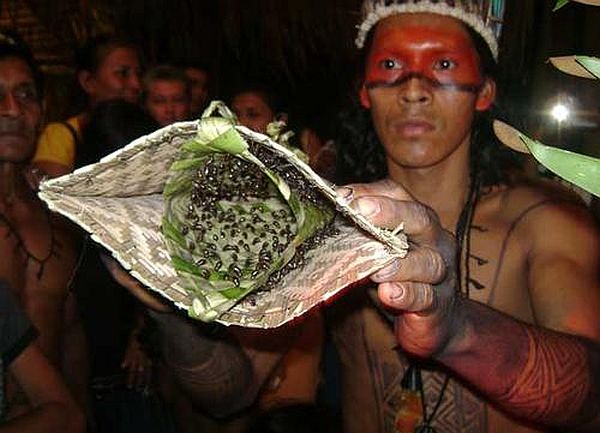 Image Source : FerreBeeKeeper.Files
Amazon rainforest in Brazil is one of the toughest areas to survive in. One of the tribes residing in the region is the Satere-Mawe tribe, which takes the manhood very seriously. They believe a boy from this tribe can only turn into a man if he proves his readiness by going through an insane task. They put bullet ants in a glove, whose sting is damn painful, and make the boy wear them for few minutes. If the boy manages to do it without any signs of pain, this means the boy is ready to be a man and a part of the warrior tribe.
Vanuatu Land Diving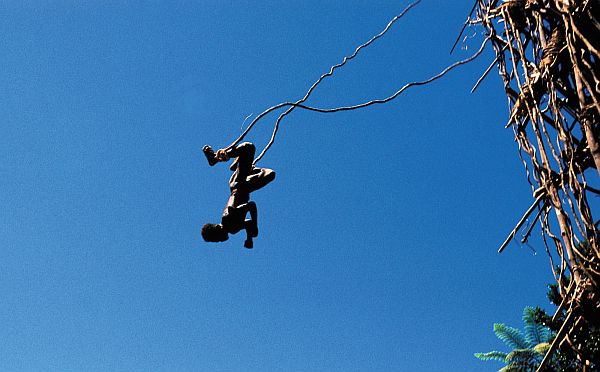 Image Source : VanuatuIslandTravel
Bungee jumping is so famous in the modern societies but there is one thing that is somewhat similar to this adventure, and is much more exciting and dangerous. Tribes in the South Pacific Vanuatu make the boys prove their masculinity when they reach 8 or 9 years of age. They prepare a hundred foot tall platform, make a nude boy climb it, and then they tie the boy not with the help of modern bungee cables but with vines, and make him jump off. They perform this ritual to appease gods and to impress women. The ritual goes all satisfactorily when a boy manages to do a perfect jump, his head touches on the ground and he does not die. This is heights of insanity.
The crazy Australian Aborigines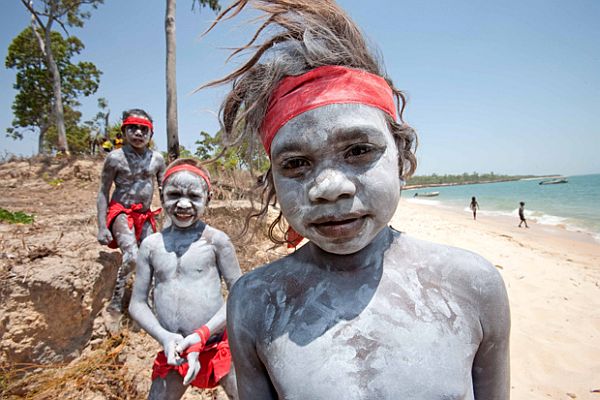 Image Source : CloudFront.Net
Circumcision is nothing new, but a lot more terrifying in the case of the Australian Aborigines because they wait to do it until the boy becomes a teenager. A number of tribesmen take the teenager boy to an isolated place, and begin the seven-hour chant that relaxes the boy. Tribesmen hold the arms and legs of the boy tight, while another performs the cutting. If the boy shows no signs of pain than he is man enough to be a warrior.