The toughest military guys are the ones who have gone through these crazy and extreme exercises. Read on to find out how crazy these are.
Biting off the head of a chicken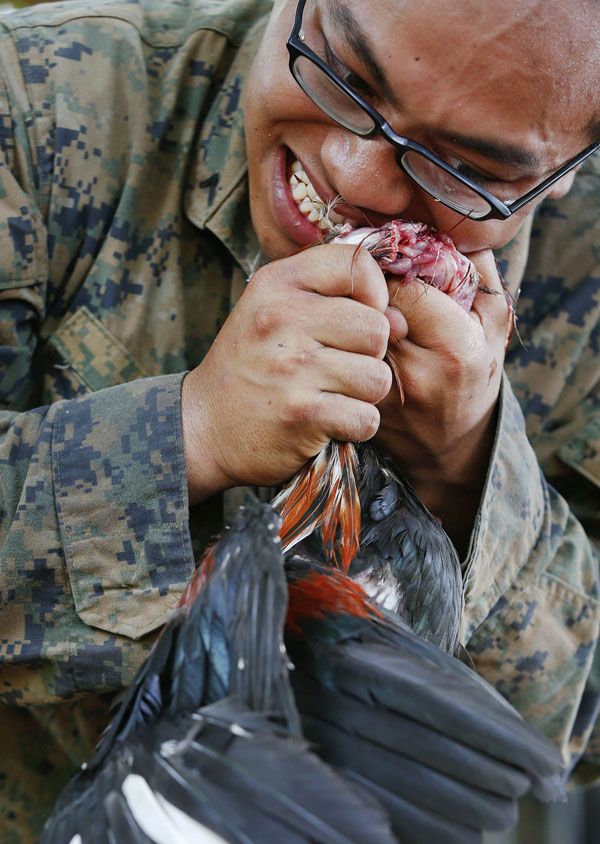 Image Source : Blogs.Reuters.Com
This military training exercise involved some 13,000 soldiers from seven countries including US. The joint exercise called the Cobra Gold 2014, was a jungle survival training held in Thailand. The soldiers were shown how catch a venomous Cobra and utilize it for surviving in the jungles. The soldiers had to drink the blood of the cobra and eat its tail. Another drill was to bite off the head of chicken and eating bugs for survival.
Taking bullets on the chest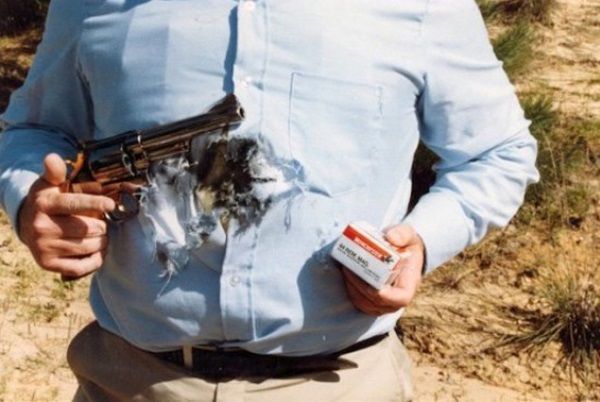 Image Source : Oddee.Com
The series called TAC-TV showed the crazy Russian military exercise, where the trainees fired bullets at each other's chests. The videos showed in slow motion how the bullets hit the vest of these soldiers. The exercise was filmed and brought to light by retired US army Delta veteran, Larry Vickers. The participants also fire on the ground and push back innocent by standers played by volunteers, and they resume firing on the targets.
Drownproofing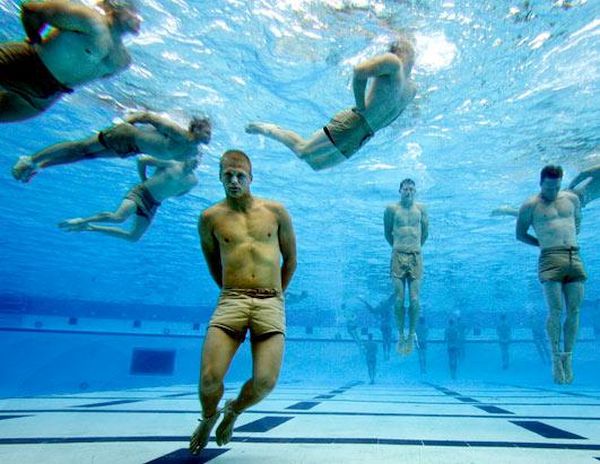 Image Source : 1.Bp.BlogSpot.Com
Many people are aware of the tough training given to the Navy SEALs. Here is how tough does it gets. In the Basic Underwater Demolition/SEAL or the BUD/S class, the young SEALs are asked to do more than you can imagine. With their feet tied tightly, hands tied behind their back the SEALs have to jump in the deep side of the pool. Jump up and down twenty times, then float on the water for five minutes, reach the shallow end of the pool and make a U-turn without touching the bottom. Reach back the deep side and pick up a facemask from the floor of the pool after a front and a back summersault under water. If the ropes open up, they gotta redo it.
Red Beret tests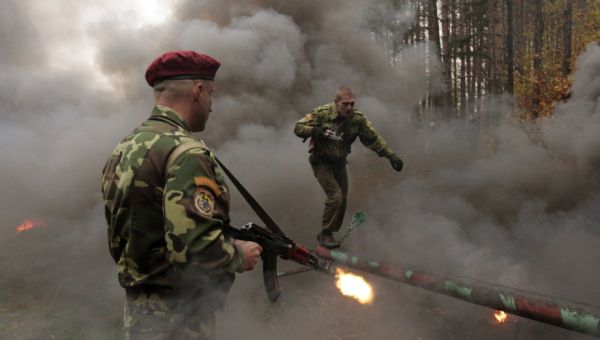 Image Source : ChiveTheBrigade
Belarus Interior Ministry's Special Unit has the soldiers who have undergone the toughest tests. Normally a tough soldier would take five to six attempts to reach the Elite Red Berets Unit. From breaking into skyscrapers to performing difficult stunts, they have to clear them all. Hand to hand combat, a ten-kilometer march and a tremendously difficult assault course. These soldiers walk on the beams and their instructors fling tires and distract them with firing.
Pumping iron in the gym is not enough, tough guy. Do you think you would be able to survive any of these tests?