It's fascinating reading about bizarre things in the mundane life, here is a list of bizarre identical twin marriages.
The Robot Couple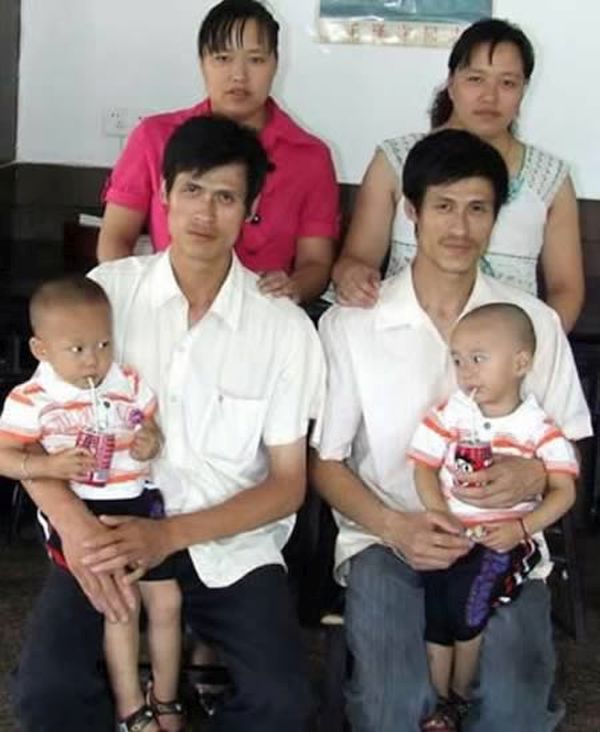 Image Source : SmartLife.Tips
In the city of Yiwu in China, the patrons of a restaurant were surprised to see the couple working for extremely long hours. The restaurant opened at 6 am and the couple worked until the closing time that was 3 am. People must we wondering the secret of their working so hard, every day.
One day the cat was out of the bag, as the restaurant owner revealed to a Journalist that he and his brother are identical twins. They married identical twin girls, there were actually four people who ran the 'Robot Couple restaurant'; as the locals preferred calling it.
The twins who proposed on the same day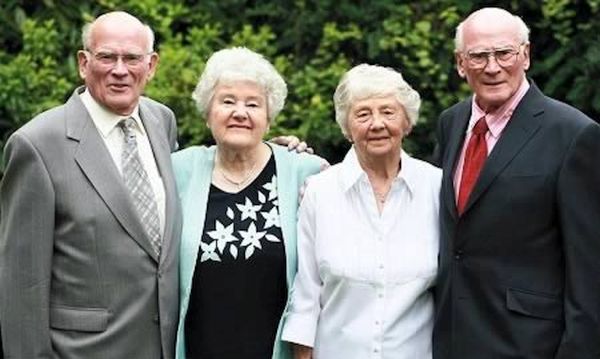 Image Source : Oddee.Com
As they say, truth is stranger than fiction, identical twins Frank and Roy Sinton unknowingly proposed their girl friends on the same day in 1947. Though they married on the different dates, the two couples celebrated their diamond anniversaries together.
Frank married Irene Evans about a fortnight earlier than his brother Roy who married Joyce Toft. To celebrate the special occasion Frank gave Irene a diamond pendant and Roy presented Joyce with a ruby and diamond bracelet.
The Russian twin couples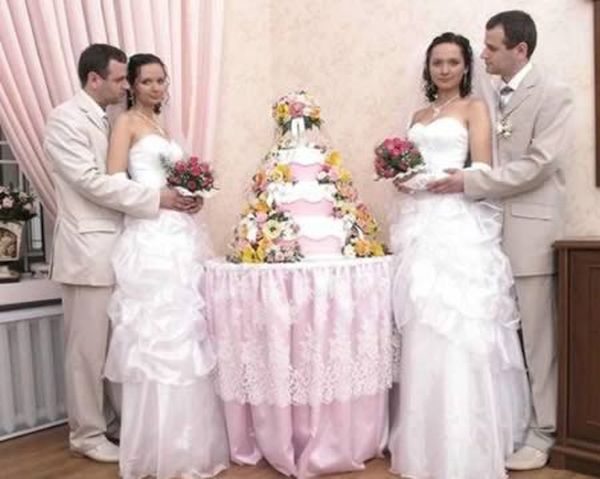 Image Source : Oddee.Com
The twin sisters Lilia and Liana met Alexei and Dimitry Semyonov also identical twins at a party in St Petersburg. One year later the twin brothers married the twins sisters in the city of Pechora, on the same day. The guests and the mother of the grooms were happy and confused at the same time. The mother of course knew who was who amongst her sons but failed to differentiate between their spouses. At times, confusion occurred to the couples as well.
The romantic twins who proposed and married on the same dates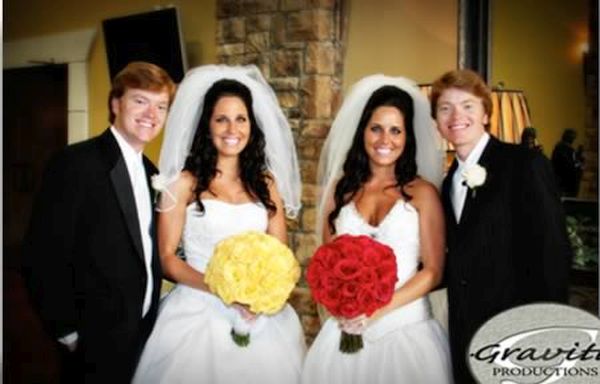 Image Source : Oddee.Com
The twin brothers Nicholas and Erich proposed their girlfriends Gaylen and Ginna on the 27th day of October. The sets of identical twins had dated three years prior to the day their decided to unite. They married on the same day in the same church at a difference of about one and a half hours. The brides were each other's maid of honor and the grooms were each other's best man.
Wondering how exciting it would be to attend a wedding of identical twin couples? Don't miss the opportunity to be invited, if you get to know of a marriage like that.