Cute baby strollers inspired by Disney, cartoons, dolls and more have always been the attraction for mommies throughout the world. However, for the dads, talking the babies out in such cute looking strollers can be a little too embarrassing. Having understood their pain, designers have presented a range of cool car inspired strollers in the markets. So now, you can transport your chap, in all dad style.
The cardboard DeLorean stroller
Well, this kid's parents are the cool designers of this self-made cardboard DeLorean stroller. For the Halloween, his parents dressed him as Marty McFly from Back to the Future and made his very own DeLorean. The hovering wheels, the license plate, the EL lights are just perfect and adorable. This is indeed one of best car inspired stroller for kids.
Cadillac baby stroller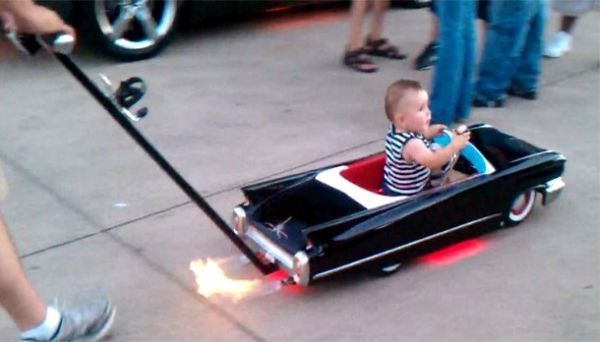 If you are a dad, who always look for things that are unique and charming for your kid, then Cadillac baby stroller is just the thing for the dad in you. It is a scale model of the iconic Cadillac of the 1960s. The best part about the stroller is that it shoots flames on just a single press of a button. They have worked on creating the similar features like that of the yesteryears, like the typical red interiors, and white wall tires.
The Roddler by Kid Kustoms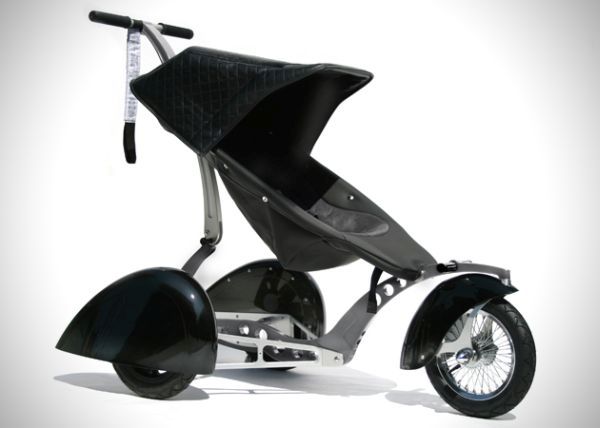 The hot rod inspired Roddler by Kid Kustoms, is making it real big in the markets. The Roddler is made from highly durable stainless steel and aluminum. This is why is one of the most sturdy strollers you will ever find the market. Being inspired by the hot rod, the designers have placed the fin shaped fender, and white wall tires with ultimate finesse. The Roddler can actually be customized as a real car, Bluetooth, speakerphone, iPod dock, and DVD players can be installed in it.
The Skoda vRS Mega Man-Pram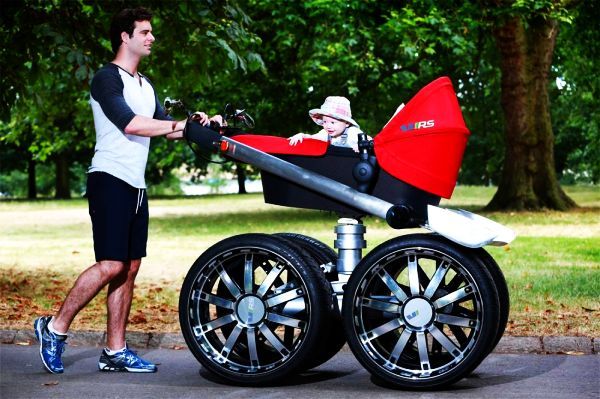 The Skoda vRS Mega Man-Pram has the potential to blow away every dad's mind. This stroller is inspired by the Octavia vRS, which is one of the fastest cars of the world. So what if you don't own the Octavia vRS, you can be proud owners of the vRS Mega Man-Pram. Accustomed with credentials of the real Skoda car, this pram proudly boasts of wing mirrors, hydraulic suspension, big brakes, headlamps, 20-inch alloy wheels, and more. Yes, this is a stroller, we are talking about, do not confuse it with a real car, although there is a very high chance of it. This pram is two meters high, making it all the more different from the rest.