Punishments are humiliating, be it a child receiving that from teachers in school, or a person who has dared to go against the set norms and standards getting a punishment in front of a crowd. On the other hand, some schools inflict harsh punishment on children who do not deserve them at all. Let us check the following list that includes some insane school punishments and creepy public punishments given across the globe:
The dark closet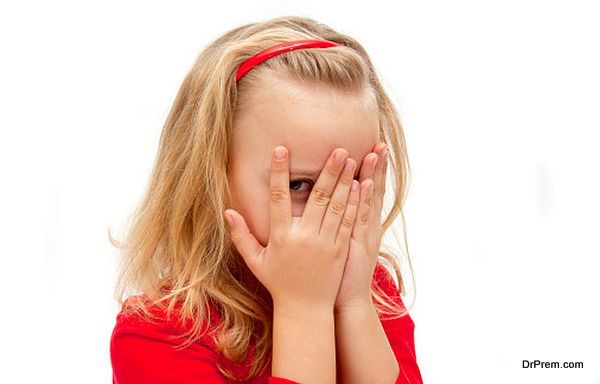 A teacher in Houston used to lock students in a dark closet for some time, as a punishment. The closet was dark and children used to fear it. The teacher carried on with this insane sort of punishment for quite a long time and use to make innocent children sick, some used to faint while others puke owing to the terror. After some time parents lodged a complaint against the teacher.
The hair chopping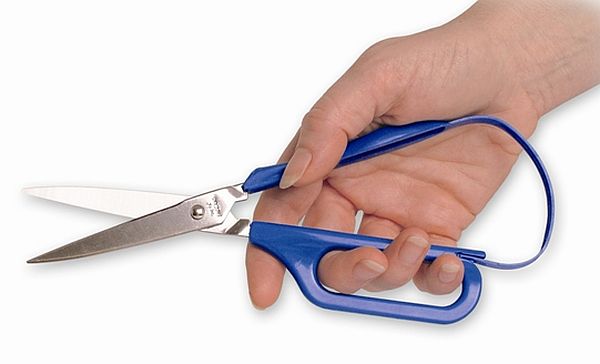 A seven-year-old student was sitting in her class while playing with beads in her braids. Out of nowhere, the teacher called the girl to her desk and chopped her braid. The other students started laughing while the poor girl started crying out of embarrassment. When parents went up to the teacher, she at once apologized and accepted that she did so because of frustration.
The Walmart thief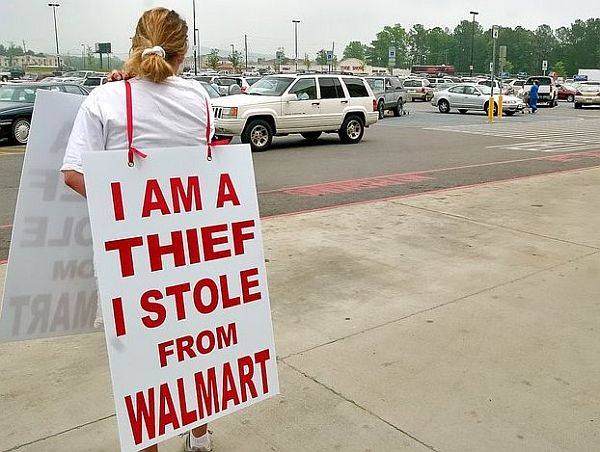 Image Source : Gewgle.Co.Uk
Two people who are not big thieves but somehow managed to pick small things secretively from Walmart, and later were caught. They were taken to the court and the judge ordered them both to hang boards that read – I AM A THIEF I STOLE FROM WALMART, on their body and stand in front of Alabama Walmart.
Mother's punishment to a daughter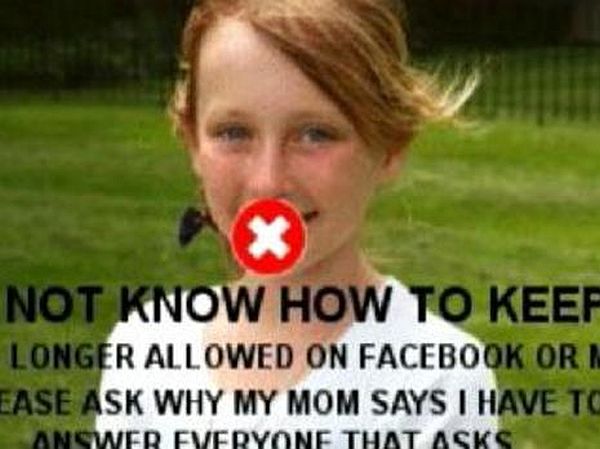 Image Source : ChicagoNow
Ava a 13-year-old girl was somewhat disrespectful towards her mother, who in turn chose to teach her daughter a lesson via social media. The infuriated mom chose her daughter's Facebook page to write a message upon – "I do not know how to keep my [mouth shut]. I am no longer allowed on Facebook or my phone. Please ask why,"
The Cone of Shame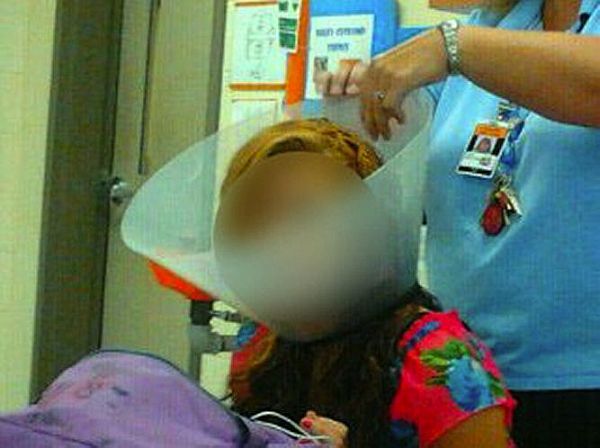 Image Source : TampaBay
High school teacher in Florida has some serious allegations on her that she makes her students forcibly wear the cone of shame.