As kids, we all have tried creating different things with the sand every time we visited the beach. There are however that have this way too seriously, these people have worked wonders with the sand and have created such beautiful sculptures that you will easily fall in love with them, the moment you see them.
The sand princess with her massive castle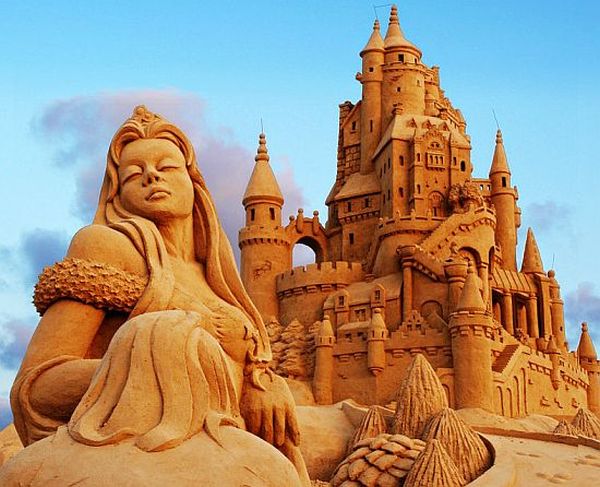 Didn't all little girls imagine themselves to be a princess, living in a massive castle and waiting for a price charming. The inspiration for this has been drawn from this living story and this Disney sand princess is dedicated to all of them living this dream deep down their hearts.
The sand Black Pearl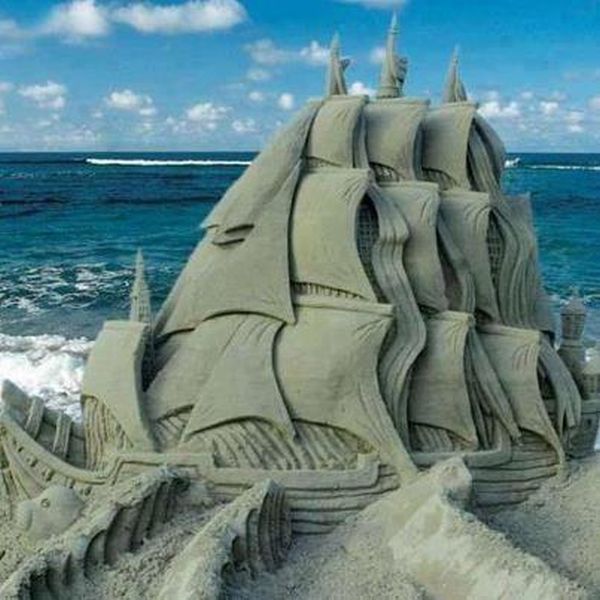 The creator of this beautiful ship was inspired by the Black pearl of the Pirates of the Caribbean. The sand sculpture was made to resemble the magnificent and beautiful Black Pearl. This is one of the best sand creations indeed.
Captain Jack Sparrow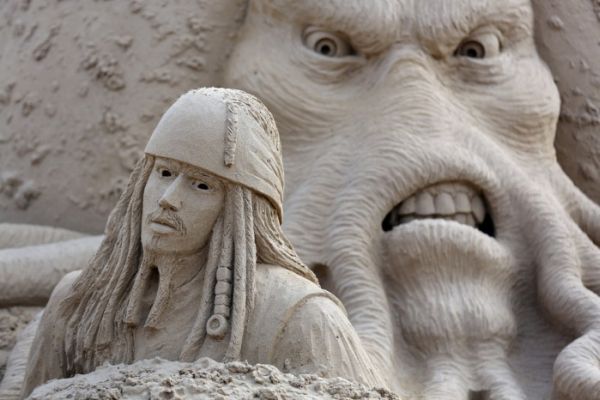 And when we have the Black Pearl how can we forget our favorite Jack Sparrow… oh Sorry! Captain Jack Sparrow. We all love Johnny Depp in the character of Captain Jack Sparrow; what can be a better tribute than this sand art, in his name.
The cutest sand dog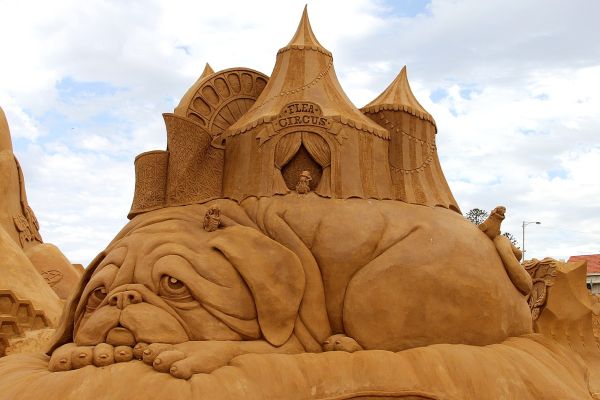 Awwieee… that dog is just so cute. The designer has created this one with much of love one can see. You will fall in love with it just by a mere look the sand dog.
The sand shoe house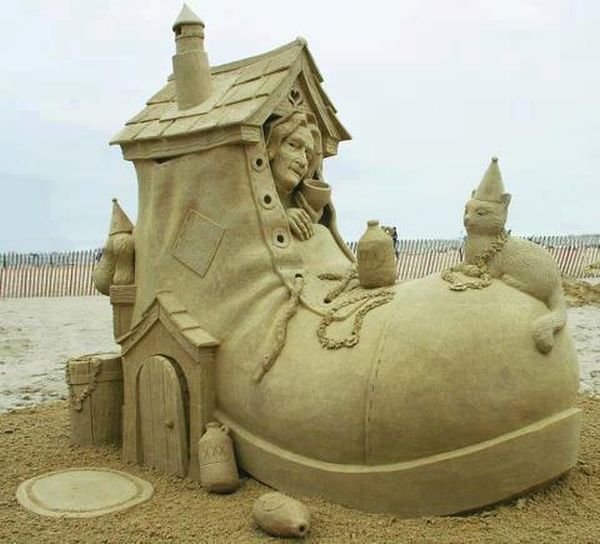 Who wants to live in this shoe house? I surely want to. This masterpiece is so adorable that one can actually think of spending their rest of the lives in this sand shoe house. We all have had such fantasies of living in such odd and cute places, with a shoe house like this we can all make our dreams come true, even if it means staying on the sand for a lifetime
The sandy Santa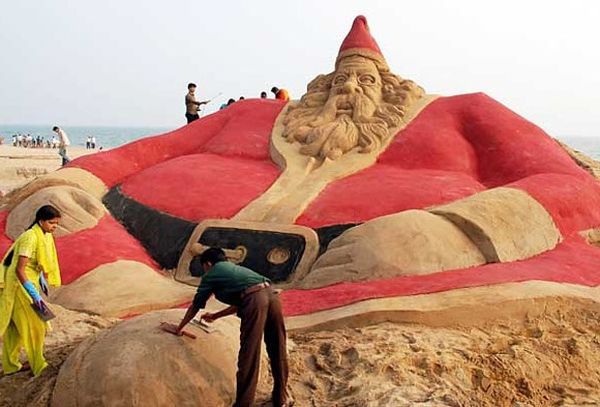 Santa Claus is coming to town- ee I ee I oo…. Hey, wait, from when the Santa Claus turned so sandy. This sand made Santa is just so amazing… Santa please, will you present my gift!
The sand devil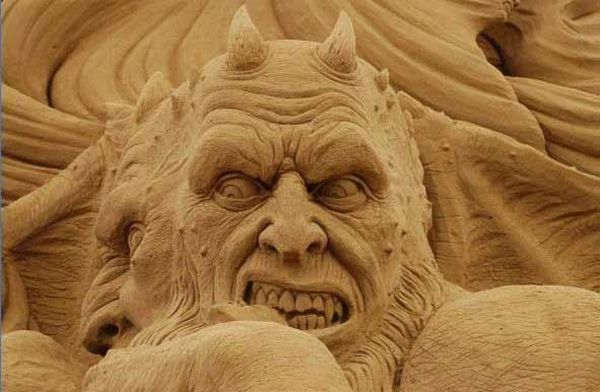 Just like all stories are incomplete without the presence of a devil, similarly sand art remains missing without the sculpture of this devil. Well this is probably the only devil people will love without a fear.
Finding Nemo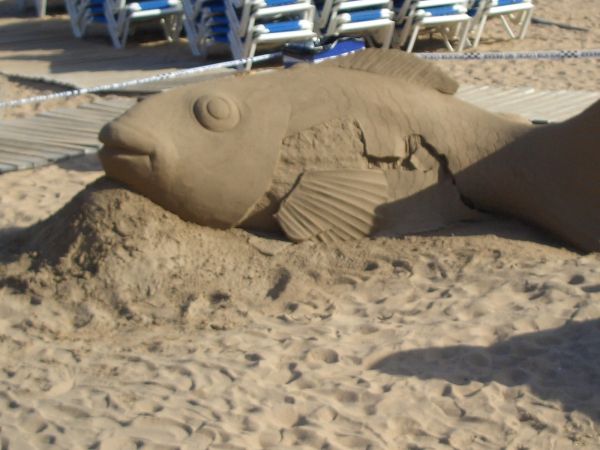 So, we finally did find our Nemo. The sand Nemo is finely designed and just look at her, isn't she too amiable.