We have all heard about tunnels of crime being discovered under the ground. Used primarily for drug trafficking and hideouts, these tunnels have been the missing key in several cases of mysterious thefts and escapes. Take a look at 5 such crazy tunnels that were allegedly used for crime in their 'hey' days.
Gold Digger: Brazil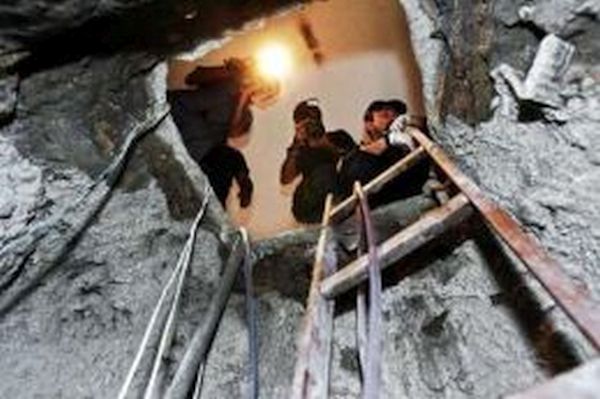 Image Source : HubImg.Com
At 262 feet, this can be considered as Brazil's biggest tunnel of crime. It was reportedly used for a large scale robbery at the Brazilian Central Bank Vaults in 2005. The criminals started a fake store right in front of the bank and used their business as a cover to silently drill a tunnel from the back of the store to the bank's underground vault across the street. In all, they managed to steal a total of 40m Euros, concentrating only on untraceable currency notes that had been taken out of circulation. Although the police managed to nab some of these criminals, their leader Paulo Sergio is reportedly still at large.
Bank Robbery Tunnel: Berlin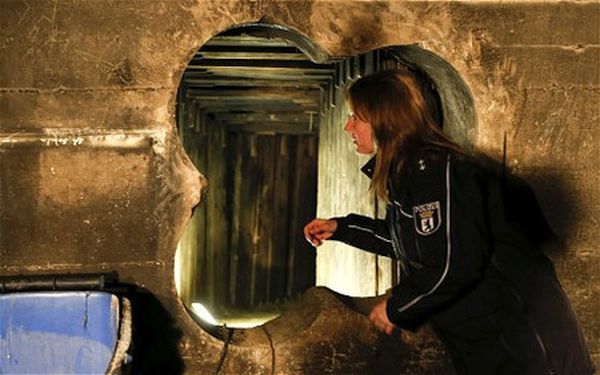 Image Source : Oddee.Com
Stretching for over 135 feet, this tunnel was used by criminals to enter the Berliner Volksbank in Berlin. Setting up a false front in a store right next to the bank, the criminals managed to build the tunnel with metal supports over a period of several months. After burrowing through the bank's underground vault, they made off with over 10 million Euros. They also set fire to tunnel in an attempt to cover up their tracks.
Drug Tunnel: Canadian-U.S. Border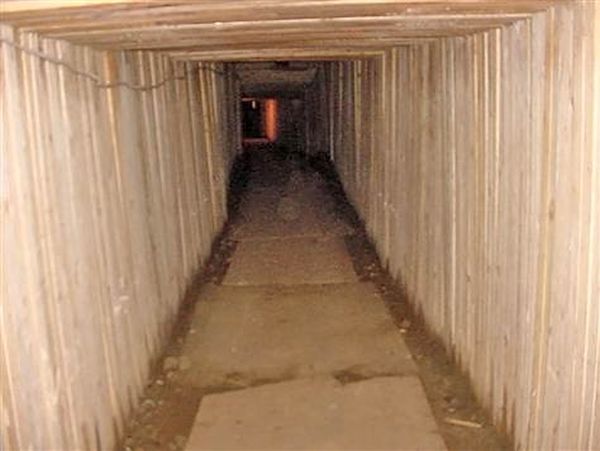 Image Source : NbcNews.Com
While a lot of attention was given to drug trafficking along the US-Mexican border, no one bothered to check out America's friendly neighbor Canada. Stretching for over 360 feet, the tunnel moved all the way from Canada to an abandoned home in Washington D.C. The tunnel was surprisingly well built and featured concrete, wood and metal reinforcements. It also had a small cart for transporting goods, drugs and even people across the border. The tunnel was discovered by Canadian authorities who notified their US counterparts. Following this, the tunnel was found and sealed. Although many Canadians were arrested in the process, no one was arrested in the U.S.
Drug Tunnel: U.S. Mexican Border
Image Source : BbcImg.Co.Uk
Billed to be the largest man made tunnel in the entire world, this drug trafficking tunnel between Mexico and the U.S. stretches for 2400 feet and is located 85 feet below the ground. If the size was not enough to make eyes pop, what was present in it sure did. Along with concrete reinforcements and flooring, the tunnel featured a well-built ventilation and ground water pumping system. It also had a pulley system that would supposedly carry drugs and people across the border. When discovered, the cave looked like it had not been used for quite some time. However, the authorities soon discovered over two tons of marijuana stacked in it, thus indicating the cave was still very much operational.
Tunnel to KFC!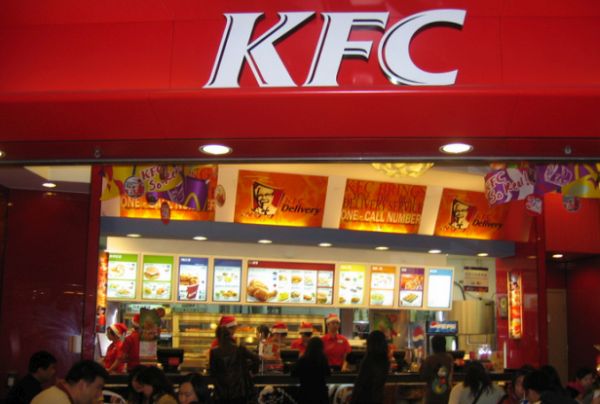 Image Source : Vibe.Com
This may probably feature in one of those 'Worst Crime Goof ups' list. Nevertheless, it features a tunnel that was used for (or about to be used for) a crime. And so, we found it fitting to be included in this list.
The story goes that Dwayne Doolan and Peter Welsh were two local thugs in Australia who were down on their luck. The two thugs had been trying to rob a jewelry store in local strip mall for quite some time. When plans of entering through the windows and back door failed, they decided to tunnel their way through to the store. Alas, a slight miscalculation in the direction had them tunneling into an adjacent KFC outlet instead. Not one to be let down by such issues, the duo tried to steal the eatery's safe but ended up being caught by the authorities.
While tunnels were used as escape routes for kings and emperors in ancient days, they are now being used for crime. From robberies and break-ins to drug trafficking and even transporting people across borders, these tunnels are used by criminals to get away with what they do without being apprehended by the authorities.