Dressing for an office party can be tricky at times. For some simple office parties, the dress code is usually semi-formal, so unless you get that correct, you may look overdressed or underdressed and stand out for all the wrong reasons. You might be contemplating what to wear to look your best at these gatherings, while still looking every bit a professional. Check out our guide for a semi-formal office party.
 Guide to semi-formal office party
What to wear for office party during work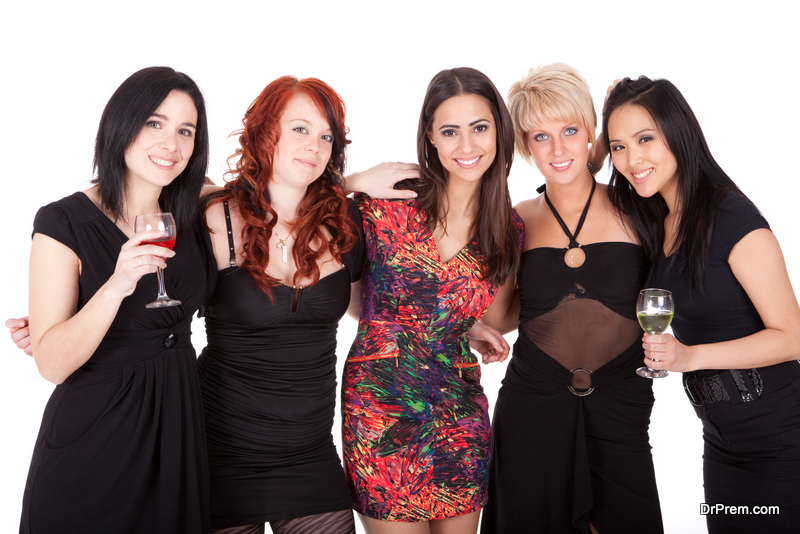 Some companies have office parties during the regular working hours. In this case, you don't have to put any effort into it, as your regular work attire will suffice. You can however dress it up a bit, with nice party shoes, or accessories such as scarves, stoles and earrings. Add a little sparkle to your office dress, but also find out if you have to dress in a different manner for the party.
What to wear for an afterhours office party
Whether in the holiday season or not, after hours office parties are much more fun. You can be much more relaxed out of the office environment, and get to know the people you work with. But still, you can't let yourself forget that it is an office party. People will remember what you wore and what you did, so you can't let your guard down, and wear too revealing or fun attire.
Semi-formal office partywear tips 
Stick to high necklines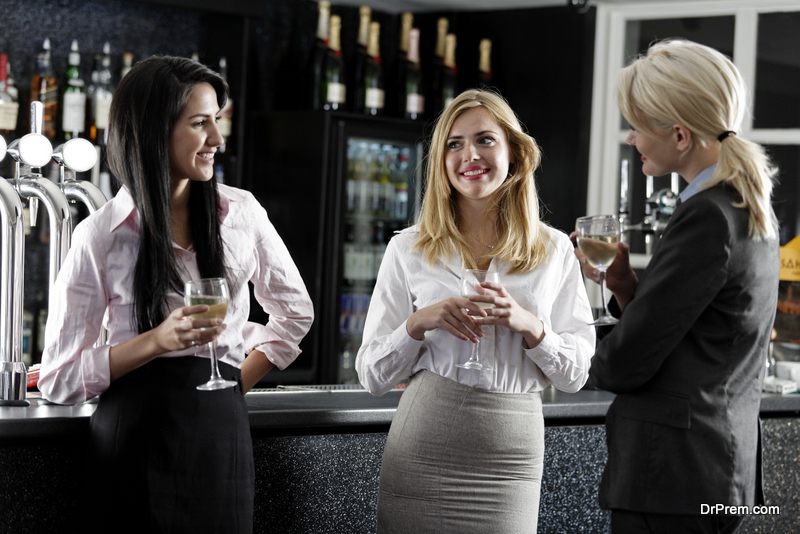 A high neckline makes you look professional and it's flattering as well. Low cut necklines should be avoided for office parties. To spice up your ensemble, add a beautiful necklace to make it shine. Your attire will be perfect professionally, and you still stand out.
Avoid sheer fabrics
The venue of the party could have very bright lights. Try to avoid sheer fabrics as they may show more than you'd like to at the professional gathering.
Consider the hemline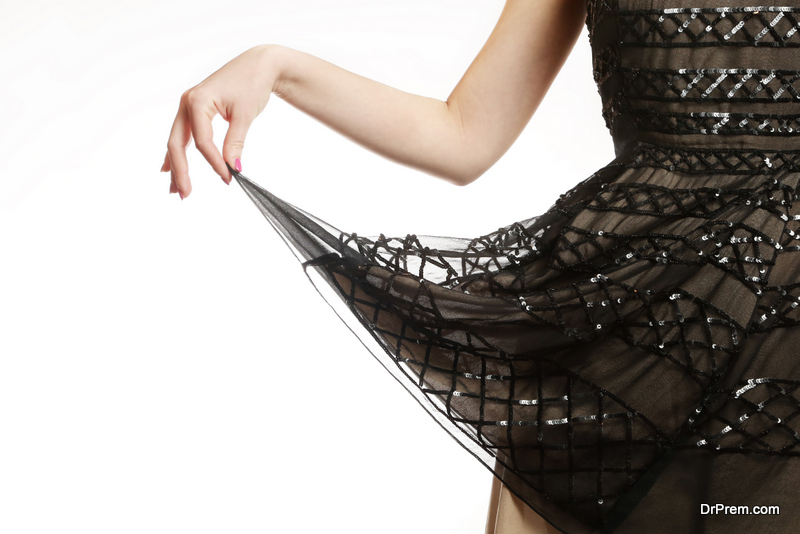 Your hemline should be such that it is perfectly comfortable for you, and something that you don't have to keep adjusting if you're sitting and talking to one of your colleagues. You can go higher than the 'two inch above knee' rule, but make sure that you can carry that length with ease. One solution could be wearing solid stockings to offset the very short hemline.
Put your comfort first
Dresses for the office party should be comfortable enough for you to feel confident in all the time. If you want to network around the room, then choose a dress or outfit which allows you to move freely while dancing or walking. The material should not be sheer as we mentioned above, or something which will make you sweat, such as silk. The heels should be on the side of comfort rather than stilettos which will force you to sit down or make you wince. Remember that you have to project confidence, so all your choices should be geared towards that. When you feel comfortable, you will be confident easily!
Don't be casual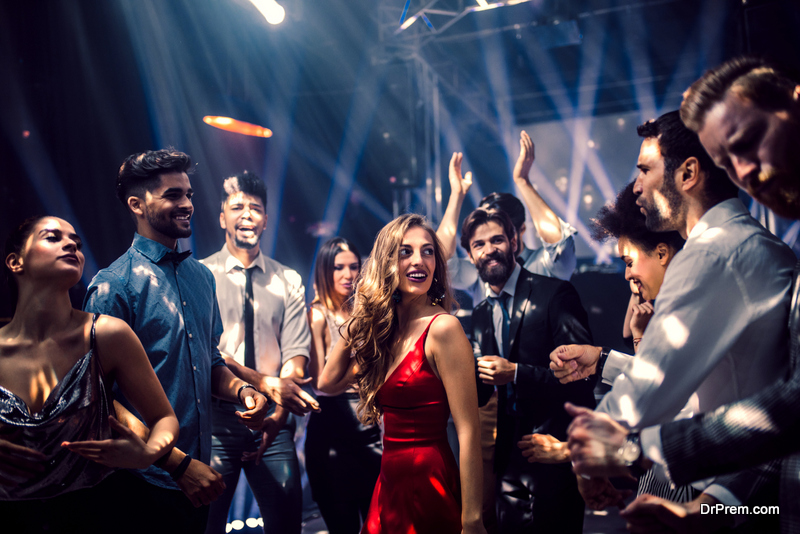 While choosing attire for a holiday party, don't get carried away and go for something too casual, unless it is mentioned as the dress code for the beach party or something like that. You certainly can dress casually for the semi-formal party, but it's best to avoid sandals, shorts and loose-fit jeans. Your goal should be look stylishly casual which can be achieved with conservative dressing.
Wear what makes you feel good about yourself. You may buy dresses for office party, if you think it will help, but keep it fun yet graceful. You have to be absolutely sure about your outfit – it should reflect who you are, have a fun element and when you get there, you have to be so sure in it that you don't have to give your dress another thought when you're at the party. There, you just have to mix with your colleagues informally, without having to worry about your dress.
Groom yourself
For an office party, you have to look beyond the dress and shoes. Your whole appearance matters, and this is one of the occasions when you have to be well-groomed. Get your mani-pedis and trim your hair and whatever you need to do to look polished and refined. 
Ensembles  which are perfect for the semi-formal office party 
Glitter dress with ankle boots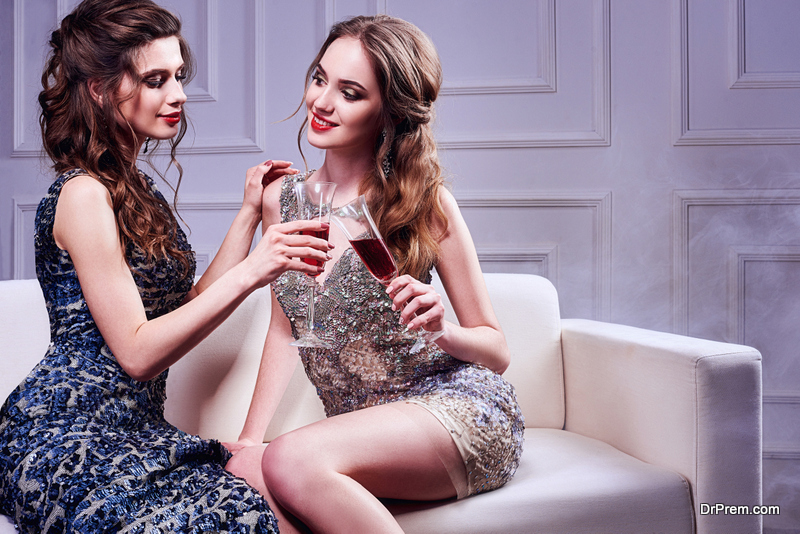 A glitter dress in a color of your choice or in grey, black or red would be good for the holidays. Velvet boots with the lovely dress would look great. This can double as formal holiday party attire minus the boots.
Upgrade any work outfit
One of the best ways to upgrade a work dress, is that you can just wear a pretty pair of heels, instead of flats you wear to work. Wear a silk scarf or dress it up with a necklace and earrings to instantly take it from a simple workdress to party wear.
Experiment with the tops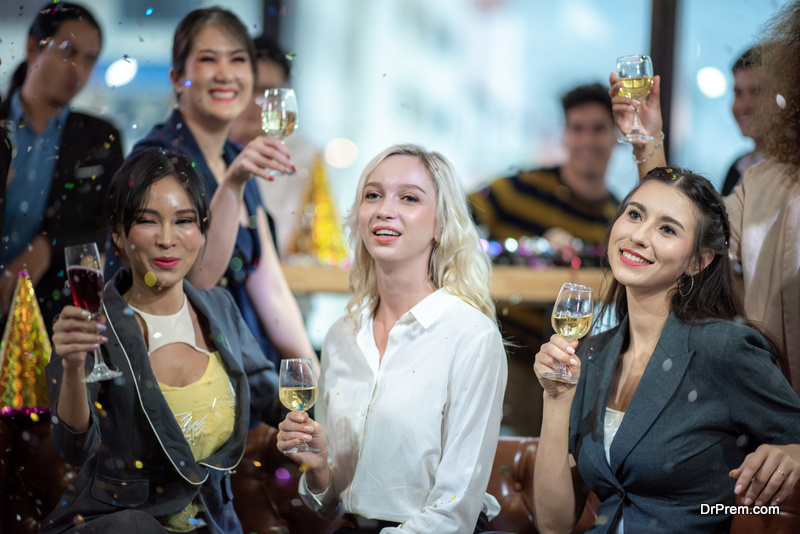 Carry a ruffle top with you for the afterhours semi-formal party. Change from the conventional shirt you wore to office into a fun ruffle top with your skirt or formal office pants. The party vibe is instantaneous.
The formal holiday party attire might need only a simple change like this. Add statement earrings to complete the look.
Adding a leopard print purse or a glitzy black purse will create the party look as well. And throw on a glamorous faux fur jacket over a simple sheath dress to shine at your semi formal office party.