The worldwide love for bacon has tremendously increased. And, one significant way of promoting it, wearing outfits made of real bacon. This trend has become an increasingly popular way of life. So, do not drop your jaws in amazement when you find people wearing bacon made dresses around.
Here are the following popular dresses made from real bacon:
Lady Gaga's meat dress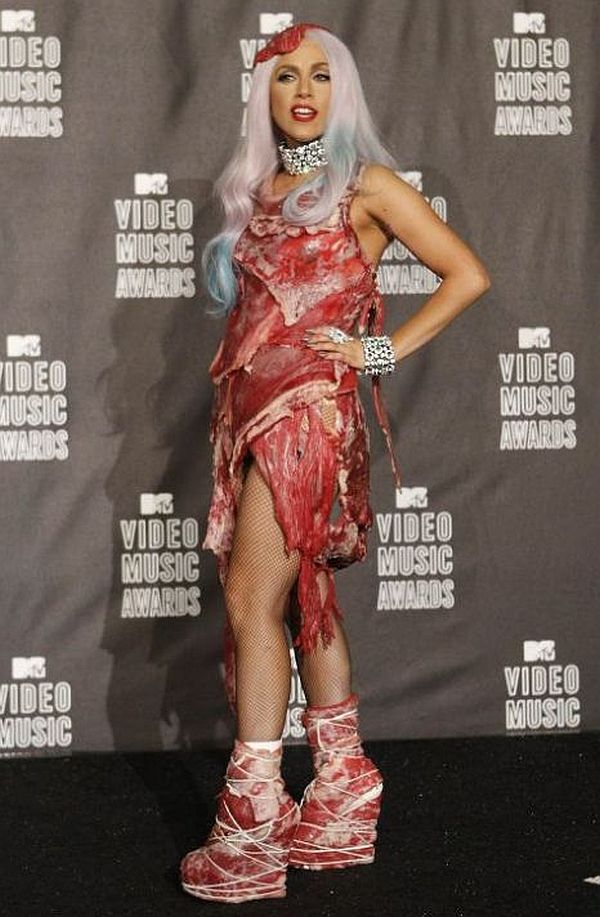 This dress was especially made up of real meat for Lady Gaga. She wore this bacon dress to receive video of the year award. More than the award, the dress made news all over. After all, it is Lady Gaga; it had to be that different.
The 100 percent bacon stringlet dress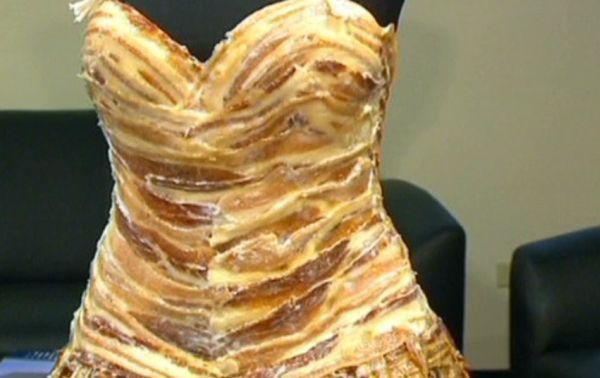 This dress made up of 100 percent bacon, made its debut at the sixth Annual Blue Ribbon Festival that took place in Des Moines, Iowa. This bacon dress was specially designed for 2013 Bacon queen pageant.
The bacon off shoulder dress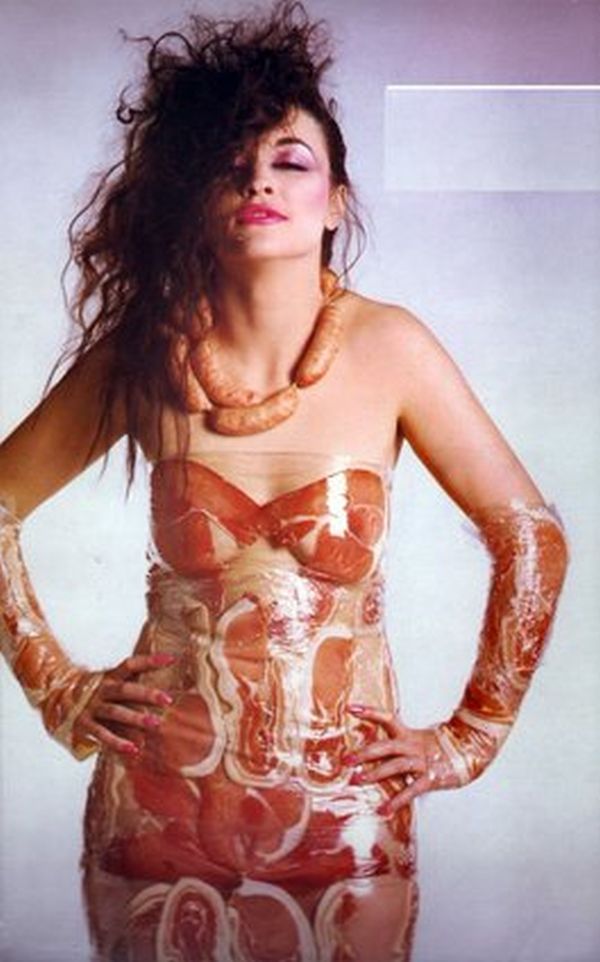 This real bacon made off the shoulder one piece is surely an eye catcher. The intricate finish is a real work of art and makes it look all the more appealing to the human eye. This is actually one attractive dress made of bacon.
The Bacon Bra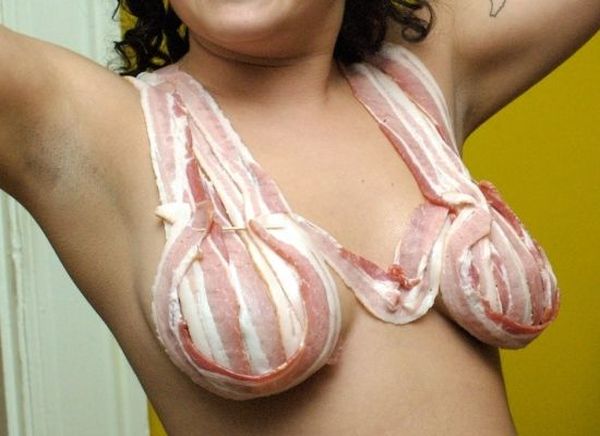 With bacon being used for making dresses, how could a bacon bra not be made? This is why bacon bra made its entry to the market and it looks good enough to be worn. The bacon bra has created much of a talk especially on the portals of the internet throughout the world.
The Bacon Suit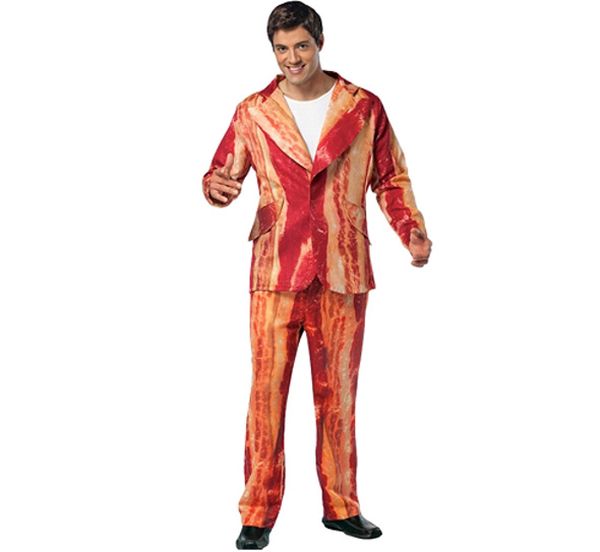 Well, real bacon dresses are not just popular amongst the females; males have also shown a great interest for the same. This is why Bacon suit is gaining increased number of eyeballs around the world. So, get yourself ready in the all-new meat made suit.
The biker style back zip bacon top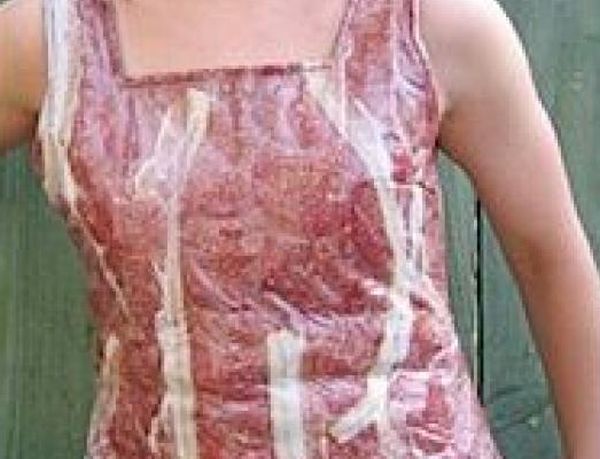 This back zipped bacon made biker style jacked is extremely sturdy and gives a unique appearance to the one who wears it. This top is makes you look the new rider of the town. The zip at the back adds another charm to it, making its impact increase manifolds.
Halter neck bacon one piece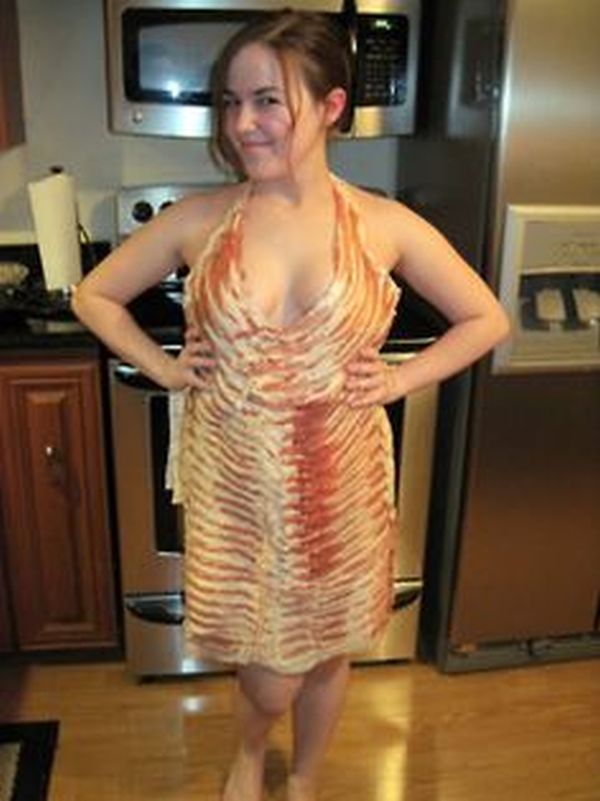 Crafted with sheer excellence this bacon made halter one piece, is indeed one of the best bacon creations ever done. The design is unique and the finishing is quite nice. It truly highlights the efforts duly put in designing the dress.
Bacon made dresses are making it big throughout the world and it is only natural if we will see some more additions to it in the near future.