Remember Samsung phones from yesteryear, like the Galaxy Grand and S4? Chances are the memory you have of them is fleeting, with only one thing sticking out in your mind. They both sucked. Samsung, for a long time, was known as a smartphone manufacturer that completely dropped the ball on design. Using shoddy, cheap materials molded by uninspired designs, the Samsung phones of the past looked terrible. Everybody knew it. Finally Samsung's caught on too and with the latest release of the Galaxy S7, they've made to atone for their past design mistakes.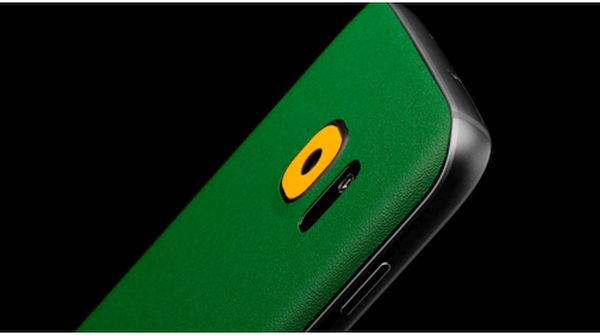 Critics are hailing the S7 (and its curvy cousin, the S7 Edge) not only as Samsung's best phone but as the top phone in 2016. Its5.1 inchscreen comes with 2560 x 1440 Quad-HD Super AMOLED display, and it takes up little extra room as the S7's newly curved backing meets the screen's edges to allow for as small a bezel border as possible. Samsung's newest updates make the phone a treat to hold in your hand, according to The Verge's video review.
It's unique (and stunning) design make it tricky to find a decal that doesn't totally ruin the great strides Samsung has made with this device. All too often, you'll find case manufacturers that claim they'll protect your phone, but they come at the cost of bulky plastic materials – that exact stuff that makes the old Samsungs look so shoddy. These cases add on the inches, too, completely ruining the slim bezel design. If you were to go with a case to personalize your phone, you'd end up making it awkward, clumsy, and – worst of all – ugly.
Instead of setting back the design of your S7 several years, you can enhance the artistic tweaking of the Samsung design team by adding a customized vinyl decal. Also known as a skin, these S7 decals are so thin, you'll barely notice their addition to your phone. In fact, these slim Galaxy S7 skins are made with this exact kind of smartphone in mind, as the vinyl molds to every curve and corner without adding bulk. Cut to precision – to the micro-millimeter, no less – S7 decals expertly fit around the ultra-thin bezels, the curved Gorilla Glass backing, and the buttons without covering up the phone's speakers or port holes – all while giving you the opportunity to totally transform your Galaxy into a custom-made device.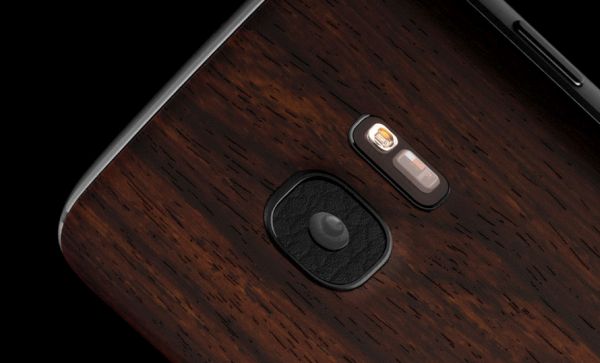 Take a look online to see what sorts of designs are available for your S7 skin. When you check out dbrand.com/shop/galaxy-s7, the sky is the limit. They have everything from wood and carbon fiber textures to bright magenta and yellow skins. To afford the best fit, their skins come in 3 separate pieces, which you can color coordinate to make a totally unique scheme
Whichever color or texture you choose, vinyl S7skins apply easily to your phone. Without the use of gloopy adhesives, they cling to the S7 and create a water-proof, air-tight seal. Nothing will come between it and the S7. Even grime and dirt won't be making their notorious mark on the S7's backing, and best of all, the skin adds a layer that saves your valuable smartphone from scuffs, scrapes, and scratches. Check out how well they fit by ordering your own decal, and save the excellent design features of the S7 from another case.
Article Submitted By Community Writer