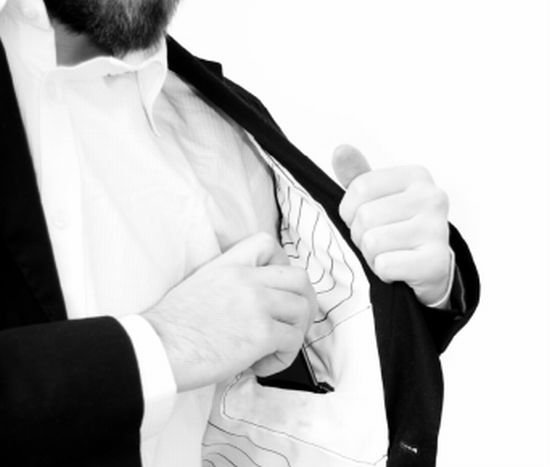 London-based industrial designer Victor Johansson seems extremely fed up with those frequent sales calls he might be receiving from unknown numbers. Perhaps, this led him to conceive the Escape Jacket that allows one to terminate all connectivity when the user puts the phone in its inner pocket.
The designer has his own narrative though that throws more light on the inspiration part of his concept design. He asserts that the idea of "time as a luxury" led him to envisage the Escape Jacket. The aforementioned mechanism makes it possible to remove time "since luxury is often more about the things you remove than the things you add," Victor says.
The pattern on the lining that deviates from the left pocket resembles radio waves. Maybe, it indicates how the pocket works as an off switch and blocks all radio frequency waves in no time at all. Thanks to an NFC chip embedded in the fabric that turns off the phones antenna, the Escape Jacket saves your precious battery time as well.
Hence, when you leave work or want a break from those hectic calls, what you simply need to do is rely on this jacket. In any case, it's always better to cloak your device to snap all connectivity than to throw it out of the window, in a fit of anger. Interesting concept, we must say!
[Cheers, Victor Johansson]