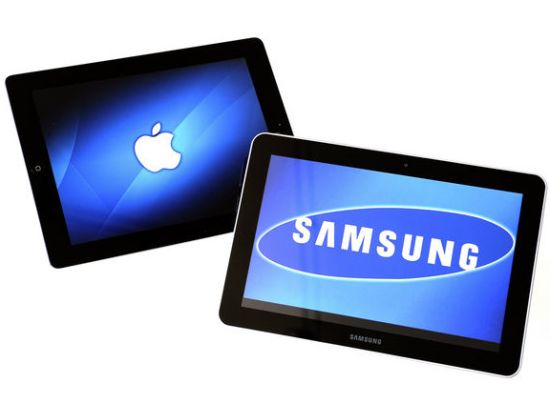 Samsung has finally outweighed Apple's antiquated, patent lawsuit that dragged the former to London court with some serious allegations about copying Apple iPad design. The British court has told Apple Inc. to publicize that Samsung's Galaxy tablets never imitated Apple's patented designs, through a declaration on its U.K. website for six months. Just to ensure that this message reaches all, Apple will have to publish the same in in the Financial Times, the Daily Mail, Guardian Mobile magazine, and the printed edition of T3 as well.
Samsung said in a statement after the hearing:
Should Apple continue to make excessive legal claims based on such generic designs, innovation in the industry could be harmed and consumer choice unduly limited.
The judgment could have similar repercussions in Germany, the Netherlands and the U.S. where Apple has filed similar petitions against the South Korea-based company to settle design disputes.
Via: Bloomberg