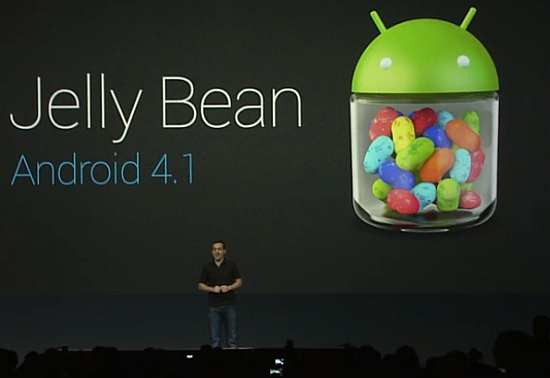 Google's next version of Android OS, i.e. Jelly Bean, also called Android 4.1, was released yesterday at the I/O conference at Moscone West in San Francisco, which promises to be available for Android users in the middle of July. While the presence of Project Butter, Google Now, Android Beam and highly predictive keyboard are the real enhancements, still issues like Fragmentation and ghosting while you type need to be answered before Google finally makes its over-the-air updates to the Galaxy Nexus, Nexus S, and Motorola Xoom. However, to recompense these snags, the latest version comes endowed with features like improved animations, impressive Camera app and Voice Search. Well, before passing any judgments whatsoever, let's go through all its features in detail:
Advantages
While allowing the CPU and graphics to work in harmony, Project Butter enables the interface to run at 60fps; it doesn't interfere with scrolling and transitions either. Therefore, with minimum possible input lag, the processor garners full response to the slightest tap on the touchscreen by relying on VSync and Triple Buffering. Moreover, its tracing tool Systrace keeps tracking any performance hitches.
Google Now, the card-based search interface mixes your browsing and navigational preferences and to gather useful info for you. Now you won't ever be late in reaching your destination by bus or air, provided you rely on how Google Now computes the distance, flight status, time and bus schedules. Moreover, you may stay updated with your favorite sports team's exploits at a major league.
Those who find NFC irresistible may benefit from Android Beam's ability to share videos and photos. Android Beam allows users to pair their smartphone with other NFC-enabled device with a single tap.
The OS authorizes users to return phone calls, text your messages, view multiple emails using the notification widget thus eliminating the need of accessing various apps for the same. Since notifications are synced with Foursquare, Google Plus and other such social networking sites, users can now see these posts on their screens. The notification shade can be expanded by using two-finger gestures. You may put the alerts on snooze mode and leave the notification panel by using a button on the screen.
Once you have typed a couple of words, the highly predictive keyboard analyzes them and offers next few words to you. Furthermore, users can rely on embedded voice transcription software to type with their voice, with no Siri involved. Voice texting at its best for sure!
The Jelly Bean camera app allows users to view their Gallery images or last photo taken in a faster way. They may see all photos with just a swipe on the screen that shows images in a filmstrip view. Users can delete a particular image by swiping it away; any gaffe, however, can undo the move and bring the image back to Gallery.
A highly productive feature for blind users, the Gesture Mode includes fast navigation and support for external Braille devices.
Even if you don't have an Internet connection available, you can avail Voice Search. Your voice input brings up a white card with your answer collected from the Knowledge Graph. A simple swipe away to the card, which means rejection, takes you to regular Google Search results screen.
Bottomline
Undeniably, the best Android version thus far, the Jelly Bean has its flaws too. Aside from few suggested in the beginner, the lack of novelty is one such defect. The Siri-esque search cards supporting voice functionality have some connection (inspiration maybe) with the iOS 6 for sure. Swipe for image preview is a common feature in WP Mango, Sense and iOS 5. Next, the Google Now takes its "inspiration" from several Apple apps to come into being.
Moreover, how different is Android Beam than SBeam on Samsung Galaxy SIII?