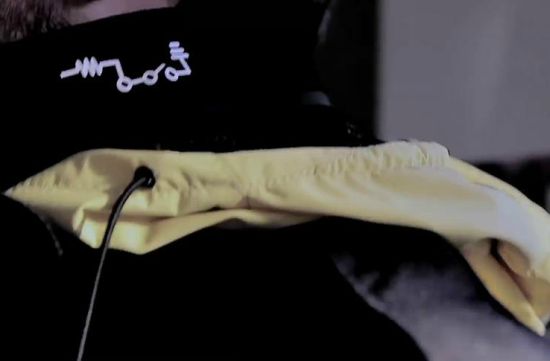 Fusing fashion with technology, wearable gadgets and apparels have been wooing the fashionable lot over the years. This ingress of technology has lent more practicality and appeal to the way we adorn ourselves. Accordingly, creatives at MACHINA came up with their Midi Controller Jacket a year back while promising that they will come out with its refined version soon. Now, after putting in 6 months of research and going through various versions, the team has finally revealed the final edition.
The Midi Controller Jacket encloses three position sensors, an accelerometer and flex sensors to allow it to communicate with a tablet or a smartphone. The jacket makes use of software to create and mix music. Folks at MACHINA worked with Moi, a special musician guest from Los Macuanos band, to confirm the efficacy of their musical jacket. Moi interacted and played with Midi Controller Jacket at MACHINA's launch. Moi earlier worked for a full week and provided the team his opinion about the characteristics and functionality of the jacket.
Interested customers may lay their hands on these jackets, available in five variants and couple of colors, at MACHINA soon.
Via: FashioningTech