One man's trash is another man's art – or so the saying goes. This can be considered true to an extent, considering the fact that a lot of artists find out ways in which they can repurpose everyday items in their artwork. Well here Dr Prem Jagyasi suggests 7 such incredible examples of artistic masterpieces that were created using nothing but odd materials found around the house and outside.
The Real Life Lego Building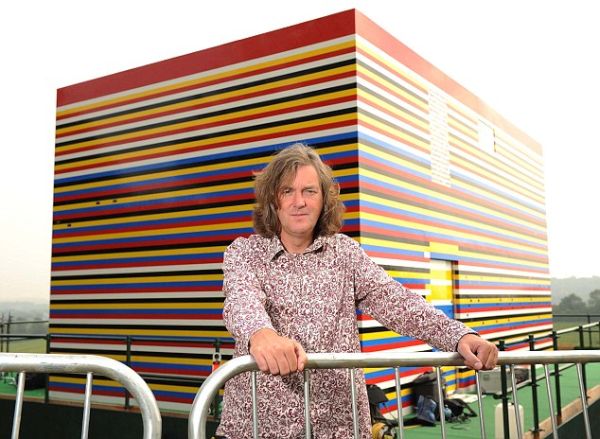 Image Source : DailyMail
Trust Lego fans to come up with some really unique (and gigantic) art pieces! James May, a British television presenter decided to build an entire two story house with nothing but Lego bricks. He took the help of several architects and interior designers to complete the feat with over 6 million Lego bricks.
May even stayed in the house for 24 hours post construction, thanks mainly to the inbuilt water system that supplied water to a Lego toilet and Lego sink. Valued at over $750, 000, the Lego house was eventually dismantled owing to lack of interest from anyone to buy the artwork.
Toothpick City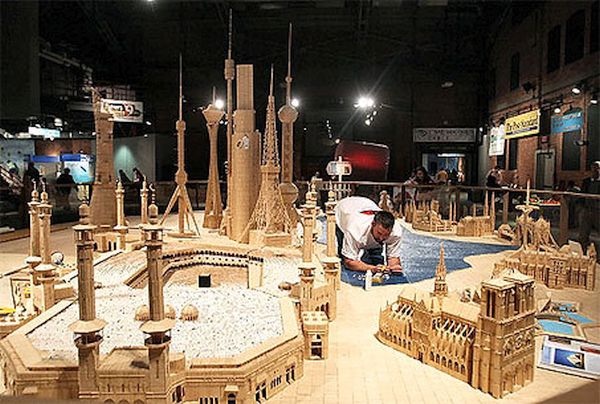 Image Source : Syracuse
Forget Lego buildings. Here's a guy who made an entire city using nothing but toothpicks and some glue. Stan Munro decided to put to good use the now useless toothpick (thanks to dental floss) by making an entire miniature city made of toothpicks.
Rightly called Toothpick City, the project utilized over 4 million toothpicks and 45 gallons of super glue to create 40 artistic buildings that simply wow you with their intricate detailing. The project took Stan a total of 2 years to complete. You got to hand it to this artist's patience, not to mention his toothpick skills.
Chewing Gum Sculpture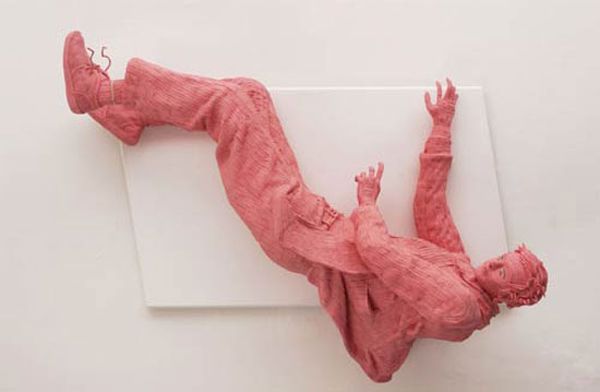 Image Source : DesignBoom
Ok we are not really fancying this, but anything artistic made out of everyday items is artistic right? Maurizio Savini is one artist who decided to take things a bit further by making realistic sculptures using chewing gum. That must have been a lot of chewing gum saved under the desk for his sculptures we can say for sure.
Electronic Pet and Animal Sculptures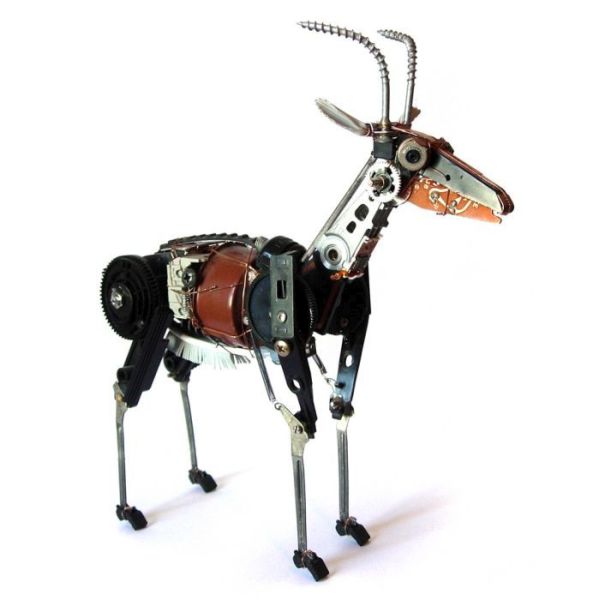 Image Source : Pinimg
Why throw out old electronic items when you can open them up and use their intricate elements to create artistic masterpieces? Check out Anna Smith's works for inspiration. The artist uses outdated electronic parts and gives them another chance at life by transforming them into beautiful animal and bird sculptures.
Dirty Car Artwork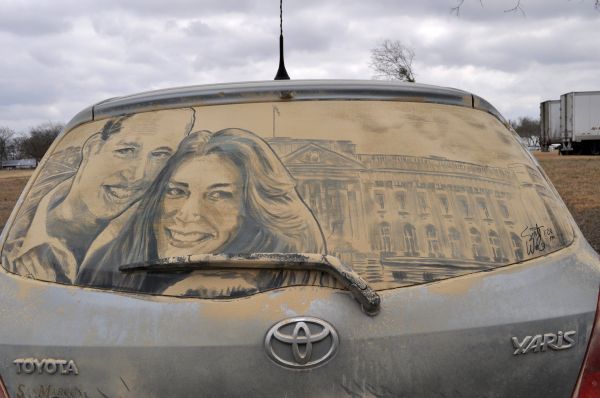 Image Source : Repokar
You may cringe at a car that looks really dirty and unkempt. But a dirty car with one of Wade's drawing on the window can leave you speechless and in awe. Considered to be the world's most cherished dirty car artist, Scott Wade developed a unique talent to transform the grub collected in a car's window into incredible works of art.
His works include famous faces, reproductions of famous paintings and even his own creative images on the backs of trucks, SUVs and hatchbacks. Get one of his drawings on your car window and you will not have the heart to wash it away for sure.
Olaf from Frozen Latte Work
Image Source : Twimg
Latte art is not unknown. But trust Japanese coffee craftsman NowtooSugi to offer you a latte artwork that will spellbind you for sure. Instead of sticking to the traditional brown shades of coffee, Nowtoo uses several colors in his latte to offer colorful masterpieces. His most creative masterpiece till date happens to be Olaf from Disney's Frozen made from steamed milk and bartender syrups.
Cigarette Butt Shell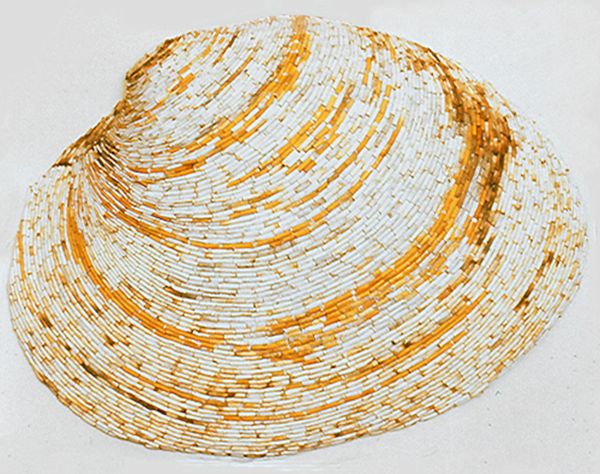 Image Source : TomdeiningerArt
Apparently there are some people who have fetishes for artwork made of gross items. How else would one explain artist Tom Deininger who uses old, stinky and soggy cigarette butts to create artistic sculptures? Among his most impressive artworks are the giant cigarette butt shell that is over 2 feet tall and 5 feet wide, and a cute rabbit that is not so cute once you find out that it has been made from the nicotine filters repurposed from the cigarette butts used in the shell.

Art does not necessarily have to be all paint and sketches. These artistic marvels prove that one can create masterpieces with even odd items.