Everybody takes a lot of pain to decide a perfect venue to make their special day and event, their wedding to be the most memorable day. Every couple tries to choose a unique wedding destination but scroll down the following list and you will find how crazy and adventurous some couples have been in their choice of wedding venues:
The Wedding Cave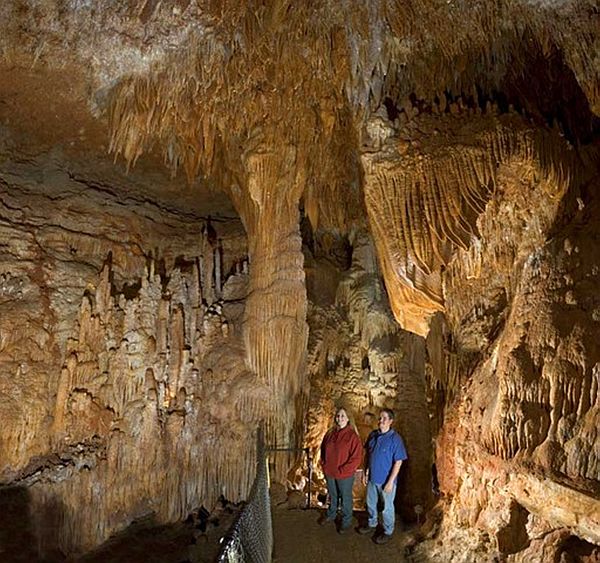 Image Source : OnLine-Photos.Net
First booked in 1800's, the Bridal Cave in the Ozarks of Missouri has become popular but not mainstream, as until date only 2500 couples have tied their nuptial knots there. Only couples who yearn for uniqueness and adventure happen to like such wedding destinations. One such couple flew from faraway Virgin Islands to this Bridal Cave for their wedding.
On a glacier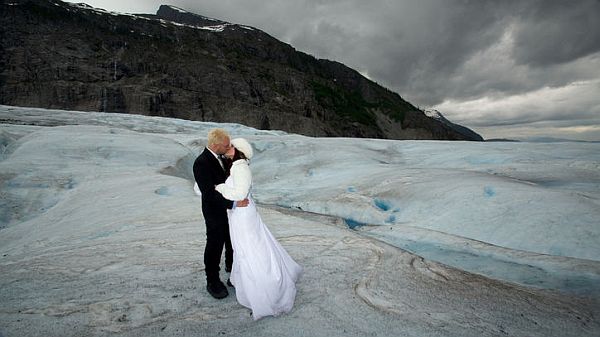 Image Source : Glamour
There is this man in Alaska who makes a dream come true for couples, a dream to get married on a glacier top. The families arrive there on a cruise ship, probably celebrating the would-be couple's upcoming married life with some drinks and wedding sweets; from there they are taken to the glacier for the wedding ceremony by a helicopter. You won't see a bride with backless and strap gowns but with the fur jackets, and long white flowing capes, as it is too cold up there. If you are convinced with the idea and you have plans, and then do not forget to wear the special boots with spikes, or else enjoy the slippery fall on your wedding.
The Underwater Wedding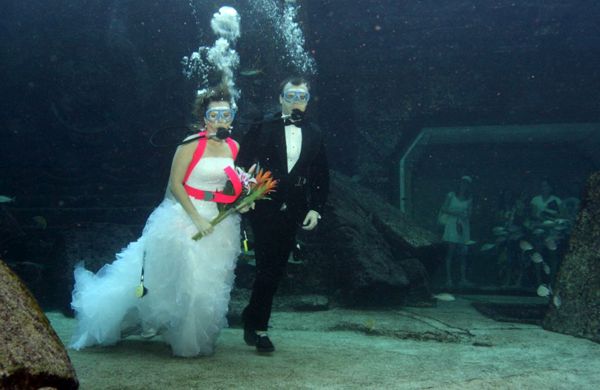 Image Source :  SamuiTimes
It sounds something like a mermaid story but is a reality, especially in places like Thailand. Thai celebrations start on the beach and then finally the couple takes a plunge in the water with a priest for the wedding formalities underwater.
The Haunted Castle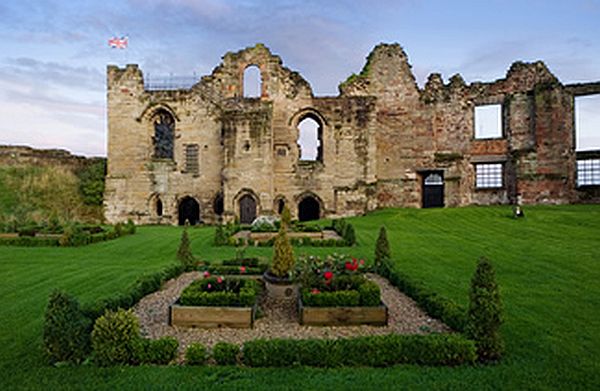 Image Source :  SimplyStringstrio.Co.Uk
The ruins of the Tutbury castle in Burton are considered one of the most haunted castles today. Some couples who probably are the ghost hunters, or who find ghost stories not haunting but funny choose this castle for a midnight wedding. If you are brave enough then add this to your crazy list of wedding venues you would want one day in futures.
The Roller Coaster Wedding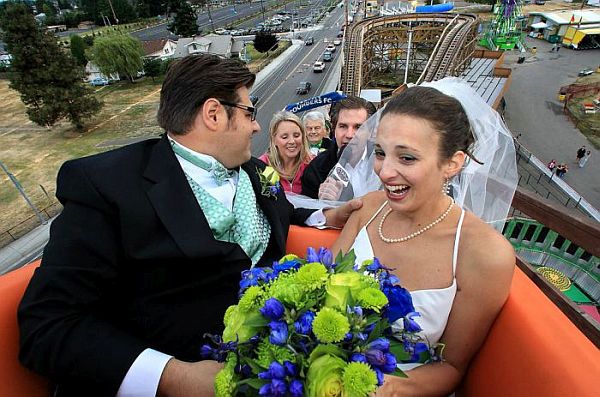 Image Source :  Cdn.AcidCow
If someone getting married is adventurous and like fun-filled rides then what better it could be to marry on a roller coaster. The ceremony takes place at the boarding platform after which the bride and the groom along with the guests set out on a crazy roller coaster ride.