Each country has its own defense forces, trained and ready to defend the nation in whatever way circumstances demand. These militaries have some strange traditions too. Many of these are seen clearer at the borders of the nations where two different armies intersect, others are practiced within the individual troops.
India and Pakistan's Wagah Border Ritual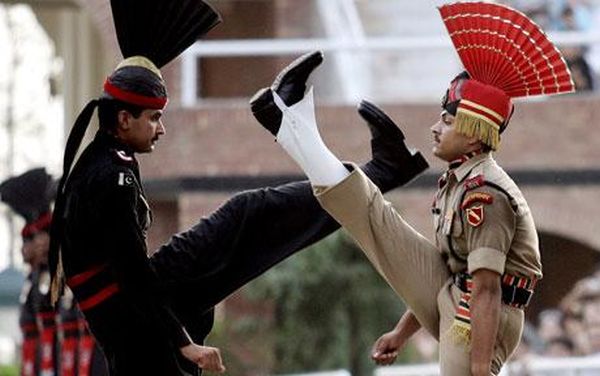 Image Source : I.Telegraph.Co.Uk
Each evening, when the gates to the only legal crossing between India and Pakistan are closed, a beautiful ceremony is witnessed by hundreds of people on both sides of the border. With Indians sitting on one side and Pakistani nationals on the other, the ceremony starts with patriotic calls and music.
The guards on both sides engage in a unique march with synchronized stomps and kicks almost touching their noses with their knees. As the guards compete, crowd cheers from both sides, before a brief moment where they shake hands and the flags of both the nations are pulled down at the same time with the closure of the gates.
U.S. Military Wedding Tradition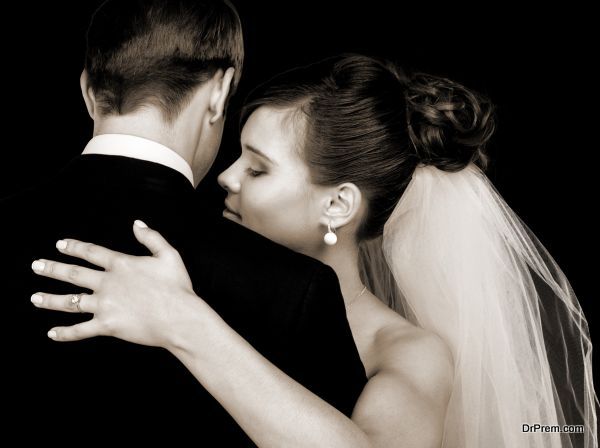 Military marriage ceremonies are so pomp and patriotic that they amaze a civilian. While the wedding attire chiefly consists of the officer's uniform, white gloves are worn by all saber bearers. The arch of swords is uniquely formed in all the three arms of defense. Once the wedding is over, these swords are held in a formation by the sword bearers and the couple passes beneath them. This is a salutation to the couple by the guests.
Crossing the line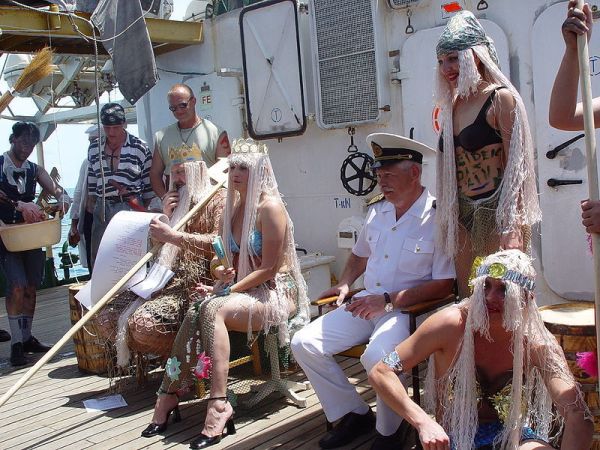 Image Source : Assets.Atlasobscura.Com
This is a ceremony common to many countries' naval services. The tradition commemorates a sailor's first crossing of the Equator. The sailors that have crossed the Equator line are nicknamed Shellbacks and those that have not are called Pollywogs. The ceremonies typically last up to two days and the most experienced Shellbacks put the Pollywogs through a series of embarrassing tasks for their initiation.
Marrying Young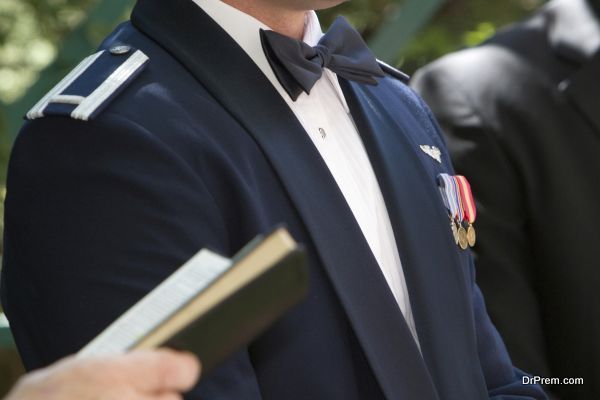 A common tradition in many militaries around the world is marrying at a young age. The military world has a tradition of young love. The most important factor behind this may be time. We do not realize that the time with our loved one can be cut short and this is probably why the military celebrates young love.
West Point Pillow Fights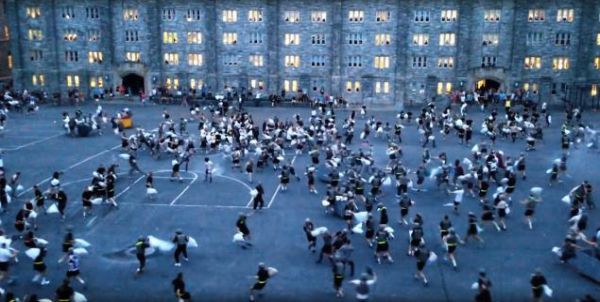 Image Source : i1.tribune.com.pk
At the end of a grueling training session, US cadets have an annual initiation ceremony in the shape of a night-time event of pillow fighting. This tradition has been carried on since 1897 but was abruptly brought to an end when the 2015 pillow fight saw a great amount of violence.

Military organizations of every country have their unique way of bonding with each other. These bonds are better reflected by their time-formed traditions that are strange and beautiful at the same time.