Creating a website requires it to look great, and be functional, highly secure, and efficient. As a site owner, it is essential to make sure that each page meets the necessary criteria to ensure everything works perfectly and the website has everything it needs.
This article will introduce WP Force SSL, its top features, and plans. We'll also explain how you can benefit from using this plugin for your websites. A valid SSL certificate and configured website are key factors for successful SEO rankings as well. We'll show you how WP Force SSL can help you achieve this.
How does WP Force SSL Work?
This WordPress plugin provides a new approach with both free and paid versionsfor transforming insecure HTTP traffic to secure HTTPS. With the help of the WP Force SSL, in addition to improved security, you can effortlessly rectify any errors without any need for tedious coding.
Simply install and activate the WP Force SSL plugin to set SSL in motion and the plugin will handle the rest.The process involves changing the whole page to HTTPS with your SSL certificate.Whether it's a free or paid SSL certificate, rest assured this plugin will do the job effectively.
WP Force SSL features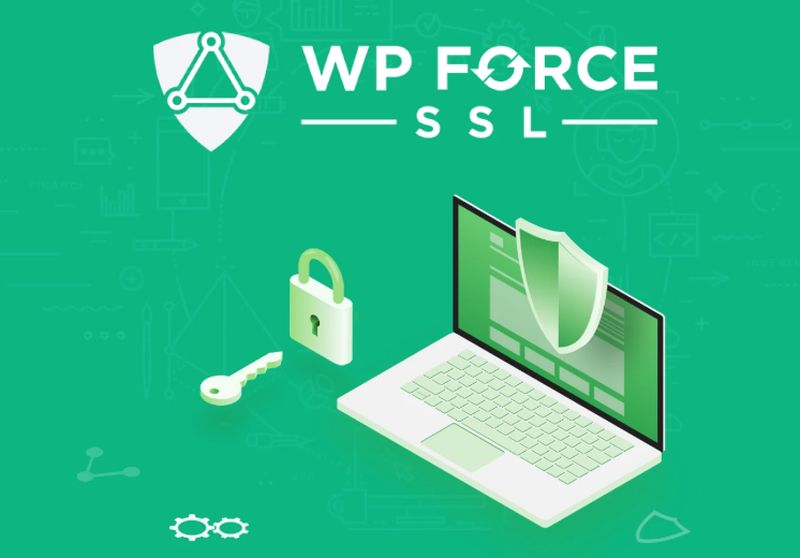 Image Source : wpforcessl.com
Installing an SSL Certificate –
When adding and enabling SSL, it is recommended to log in to your hosting panel and add a certificate, such as the free SSL certificate from Let's Encrypt.
This can usually be done with a single click, after clicking the "Add SSL Certificate" or "Add Let's Encrypt Certificate" button.
If you are unable to set up SSL with WP Force SSL, the PRO version of this plugin will generate a free SSL certificate and renew it every 90 days.
SSL Monitoring –
The WP Force SSL plugin is renowned for its ability to monitor more than 50 errors in real time, an invaluable feature for protecting against unexpected problems.
WP Force SSL also offers a tracking and notification feature that alerts the user when their SSL certificate is due to expire and needs to be renewed. Pretty handy, right?
Content Scanner –
This plugin provides the ability to quickly scan the entire page's content and look for any mixing of HTTP content with HTTPS content, all with a single click.
For complete protection, everything must be HTTPS. If there is any HTTP content on the page, the page and the entire website are not secure. Any data on this website can be easily extracted by hackers or anyone.
It is noteworthy that this plugin offers not only scanning capabilities but also the ability to automatically correct errors and/or display them with the option to choose which ones and how to fix them.
Centralized Dashboard –
You will no longer need to log in to multiple sites each time you need updates on their status. All the information is now conveniently presented on a single page, making it easy to keep track of all your purchases, licenses, websites, SSL monitors, etc.
WP Force SSL Pro Plans
When it comes to pricing, WP Force SSL offers you three plans at a discounted rate. The three plans are the Personal Lifetime plan for $59, Team Lifetime for $89, and Agency Lifetime for $119.
Each planvaries in terms of features like the number of licenses, rebranding, white-label model, etc.This plugin is incredibly simple to use, even for those without any technical background. Experience its ease of use andmake the most of its benefits.
Summary
Ensure every site provides a secure connection for your customers today with WP Force SSL! It is essential for constructing a reliable site, improving site traffic and SEO. Give your customers will have a trustworthy and entirely safe experience.