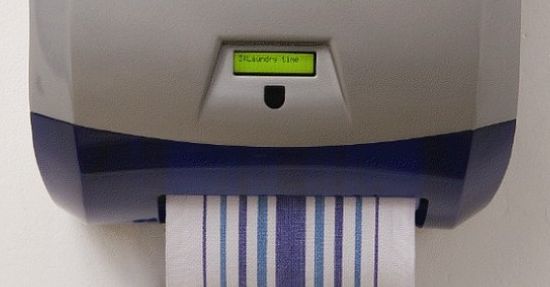 Designed by Avi Kafzan, a Technion-trained mechanical engineer, UltraClean is an eco-friendly hand-drying system that offers absolute protection against germs. The patented, non-touch, linen towel dispenser, which comes equipped with an embedded self-laundering system, has earlier won the top 2008 Innovation Award at the ISSA/Interclean international conference in Amsterdam. Since then, it has attracted no less than 300 inquiries from hygiene companies from all over the world, who wish to buy and distribute the product.
How does it work?
The machine has sensor to recognize human presence. When a user brings his hand closer to machine's sensor, a clean piece of towel comes up. Once the user has dried his hands, the piece goes back into the machine for further sanitization. The machine follows a pre-programmed hot-wash-and-dry cycle which involves soaping up of towel using heated tap water, internal brushes and detergent cartridges. The wholly customizable system allows users to set their own washing cycle, decide towel length and determine the extent of cleaning and sanitization. For serving you for a day, each unit uses 10 to 12 liters of water and a handful of eco-friendly detergents.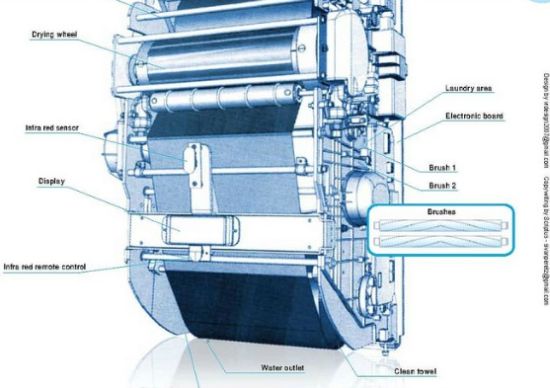 Kafzan came up with the final design after tweaking initial prototypes during past two-plus years. Having already invested $2 million, Kafzan hopes that UltraClean will finally hit the production lines in Q1, 2013.
Via: Israel 21C