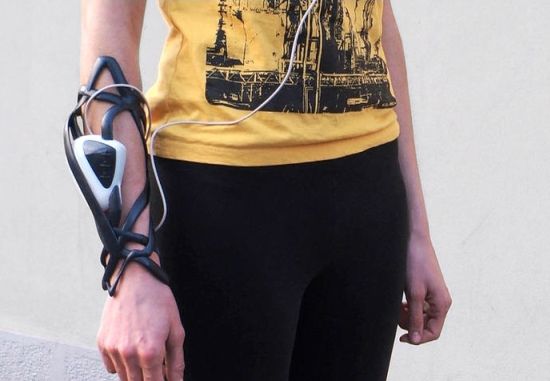 With Google testing augmented reality glasses, we had people talking about the practicality and commercial viability of such products. Though Google Glass is a concept as of now, it still provides us enough to chew on and speculate how it would make our lives easier than it is at this instant. Techies would sure welcome such an idea as it goes on to endorse our liking for wearable gadgets. Aside from allowing users to communicate, compute or entertain themselves, the wearable technology has definitely moved toward becoming the future of fashion.
Here we've a whole list of wearable gadgets that deserve a glance for sure:
TshirtOS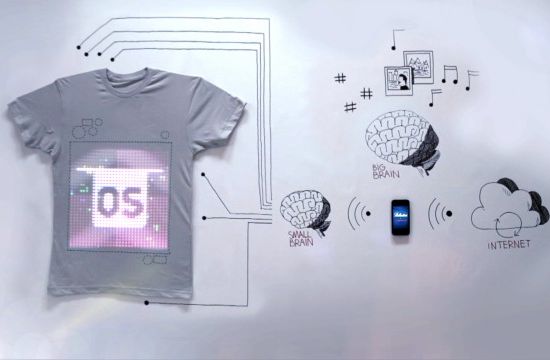 Conceived and created by Cute Circuit and Ballantine's, the TshirtOS is a digitized wearable platform that flaunts a flexible LED display which you can connect to your iPhone. The high-tech T is programmed to display tweets, take photos and play music. Being perfectly washable, the unique T relies on a dedicated app to add volumes to your geeky side.
Google Project Glass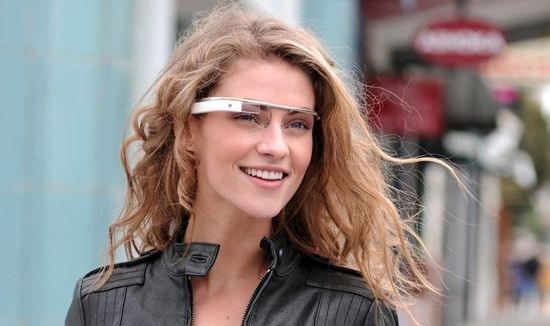 Google's Project Glass augmented reality eyewear features an integrated heads-up display, a microphone and a semi-transparent video screen to make wearable computing mainstream. Google's Project Glass glasses will rely on a transparent LCD or AMOLED display to project information in front of your eyeballs. Equipped with a camera and GPS, the AR eyewear lets users scroll and click on information by making head movements and voice input. The glasses will run Android and have motion sensors, GPS and either 3G or 4G data connections. The Project Glass can connect to a smartphone via Wi-Fi or Bluetooth 4.0 as well.
+++ Wearable Music Player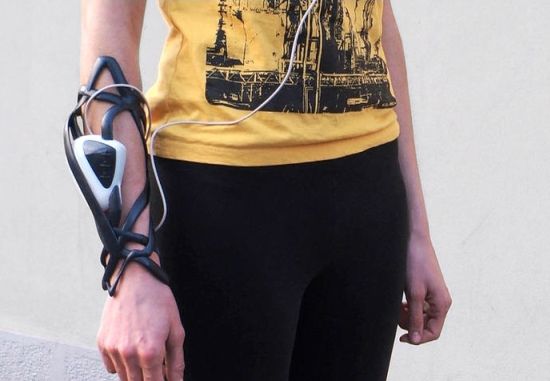 Created by Michelle Tittarelli, the +++ Wearable Music Player flaunts an inbuilt personal trainer and human ligaments- and muscles-inspired design. Equipped with Viral music sharing system, the unique music player allows users to share and play music through Sport, Fun and Fun+ modes and that too, on the move.
ContourHD wearable camcorder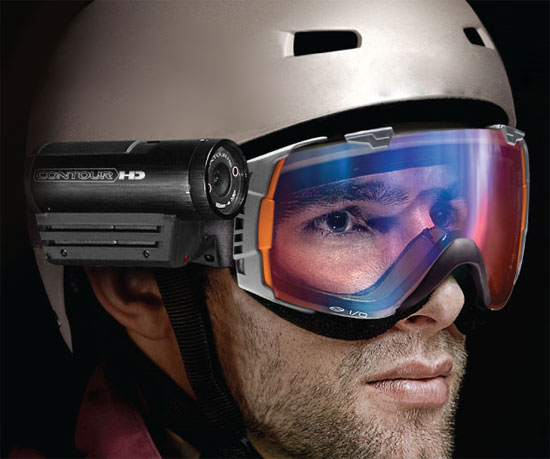 Delivered by VholdR, the ContourHD wearable camcorder ensures quality images and impressive high-definition video at 720p to help you compile a digital record of your active lifestyles. Other features include laser sights, rotating lens, 2GB microSD card and rechargeable battery.
Aegis Parka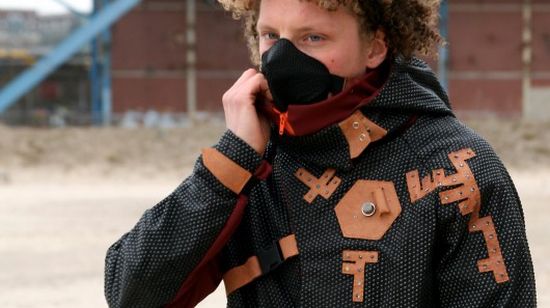 Conceived and created by designers at Nieuwe Heren, the Aegis Parka jacket relies on integrated LEDs and MQ-135 air pollution sensors to warn wearers about airborne pollutants like ammonia, nitrogen oxides, alcohol, Benzene, smoke and carbon dioxide that surround them in urban spaces. Higher concentrations of pollutants cause jacket's 40 integrated "extra bright" LEDs to illuminate. Its integrated respirator filters nitrogen oxides, sulfur dioxide, carbon monoxide, ozone, hydrocarbons, asbestos dust, black smoke diesel emissions, road dust and pollen.
AK-39 wearable keyboard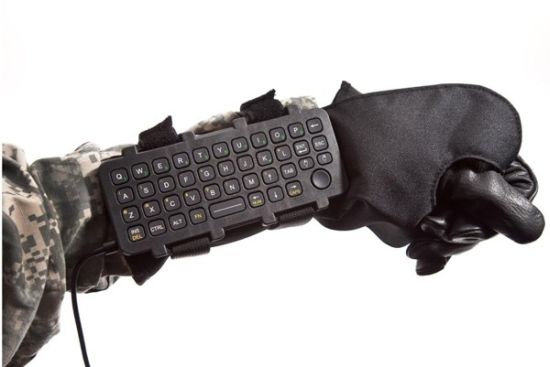 iKey's AK-39 wearable keyboard complies to full MIL-461 standards. The wearable keyboard, designed to be used with a glove, allows users to use it in environments with harsh electromagnetic interference (EMI). Users may wear it on either their left or right hand. The basic 39-key layout keyboard uses Force Sensing Resistor (or FSR) technology and has adjustable green backlighting for providing night vision as well.
Soundwalk wearable speakers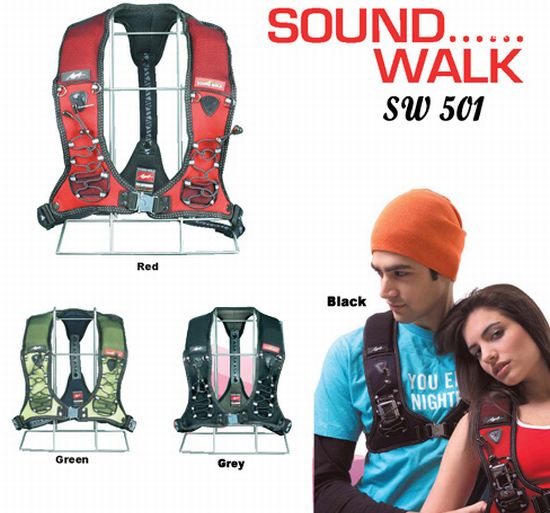 Soundwalk speaker system by AZA Extremes features incredible sound quality. Users need to wear the wearable speakers right below their ears to enjoy impressive sound output. The speaker system, which actually looks like a water pack, does not obstruct your hearing and being hands free, the system is more convenient and more fashionable.
ShoeSense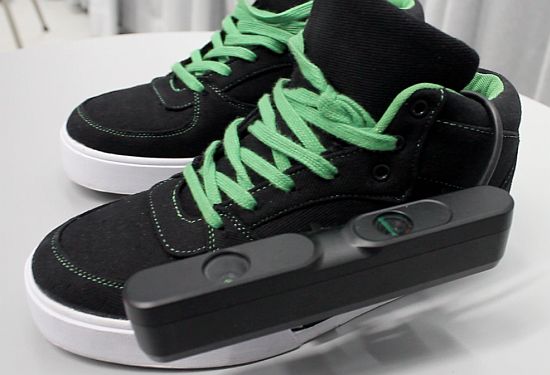 The brainchild of post-doctoral researcher Gilles Bailly, the ShoeSense system allows wearers to use and control their smartphones through gestures alone. The shoe-mounted smartphone controller contains small, single-board computer with a 1GHz ARM Cortex-A8 processor and 512MB of on-board memory, a shoe-mounted depth camera and a battery pack. The system relies on Triangle, Radial and Finger-Count gestures to deliver excellent control over your smartphone. So, if you hate reaching for your cellphone, want to control it through gestures alone, and wish to impress others as well, you should go in for one for sure.
Touchy wearable human camera
Developed by Eric Siu, a media artist from Hong Kong, Carson Reynolds and Tomohiko Hayakawa, the Touchy human camera is actually a social interaction project that seeks to literally transform an individual into a camera. The touch-actuated camera, which conceals itself in a wearable helmet, comprises of a pair of interactive screens, automated shutters and a functioning camera. When its wearer makes a physical contact with someone, the shutters of wearable camera open automatically to take a photo. Touchy can capture pictures every 10 seconds with front facing camera.
Vuzix Wrap 1200VR video eyewear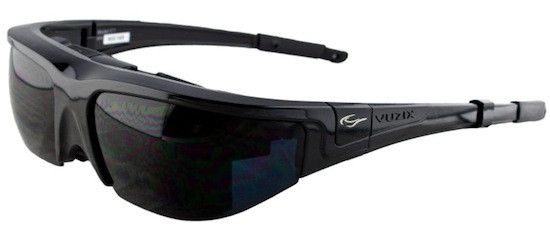 Vuzix's Wrap 1200VR eyewear allows you to view a simulated 75-inch, 3D or 2D 16:9 display at ten feet away. Aside from featuring a single 852 x 480 monitor per eye and support input resolutions of up to 1280 x 720, the $600 shades enables head-tracking with three degrees of freedom thanks to the included Wrap Tracker 6TC with compass. Just to ensure that you enjoy superb visuals while tilting your head sideways, it comes equipped with drift control.