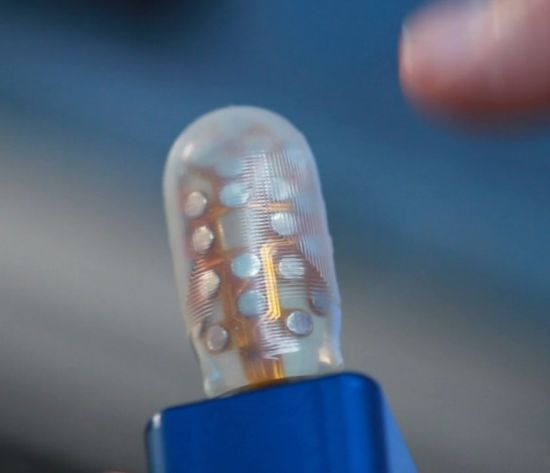 Researchers at the University of Southern California's Viterbi School of Engineering have created a robot that utilizes sensors, actuators and software to identify and categorize various textures. The robot under question makes use of human fingertip shaped tactile sensor and a special algorithm to recognize the thermal properties of an object and the direction of the force applied.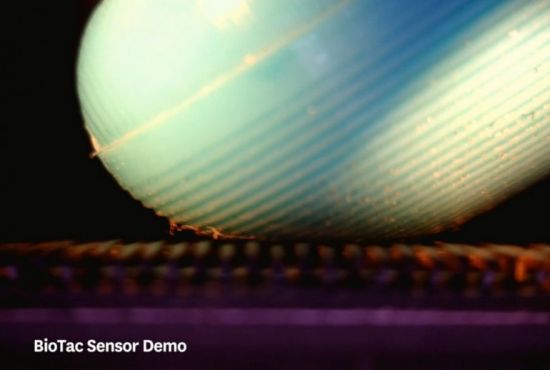 The BioTac sensor contains a soft skin with fingerprints that covers a liquid filling. The skin is extremely sensitive to vibrations. A hydrophone implanted inside the finger core detects vibrations to identify textures with extreme precision. A new algorithm developed by researchers at the USC models itself on the human capability of identifying objects by touching them. Professor of Biomedical Engineering Gerald Loeb and recently graduated doctoral student Jeremy Fishel have devised a new theorem called Bayesian Exploration to ascertain the finger's exploratory movements and has applied the same in creating the robot.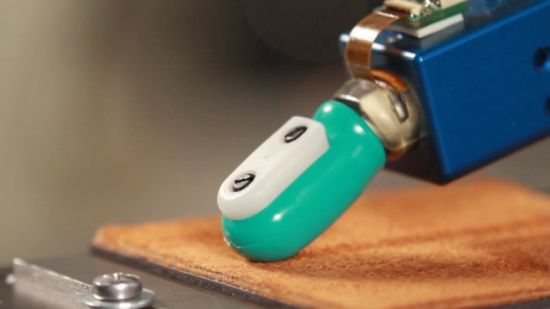 Around 95.4 percent of the time, the specialized robot could correctly identify the material, including fabric, stationary and hardware stores that it was trained on. The research, which was published in Frontiers in Neurobotics, could further allow researchers to develop prostheses, personal assistive robots and to test consumer products.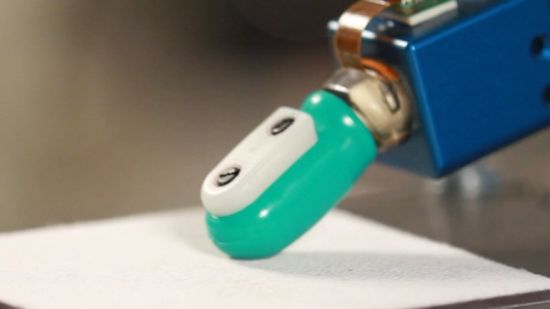 Via: Gizmag/GeekyGadgets