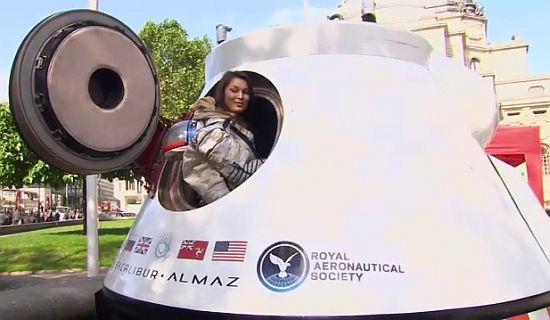 Just to feed the fancies of that select, well-heeled bunch of folks, the Isle of Man-based Excalibur Almaz is set to revolutionize the state of space tourism for good. Lately, the Brit firm has revealed their plans to allow space tourists to ramble on the lunar surface. The lunar trip, however, is bound to be an expensive one, asking you to shell out £100million. Excalibur might launch the first voyage to moon in 2015.
Russian firm NPO Mashinostroyenia has supplied four re-entry capsules and two space stations to Excalibur to assist the latter in carrying out their plan. Yesterday, people thronged in to catch the site of one of these vessels in Westminster, London. As Excalibur envisions it, one of the space stations will carry aspiring space travelers to the lunar orbit, i.e. around 234,000 miles from Earth's surface. As per projections, the entire flight could span around eight long months.
Chief executive Art Dula claims that the firm requires 29 people (space travelers) who agree to enroll for the lunar trip, for enabling the company to realize their plan.