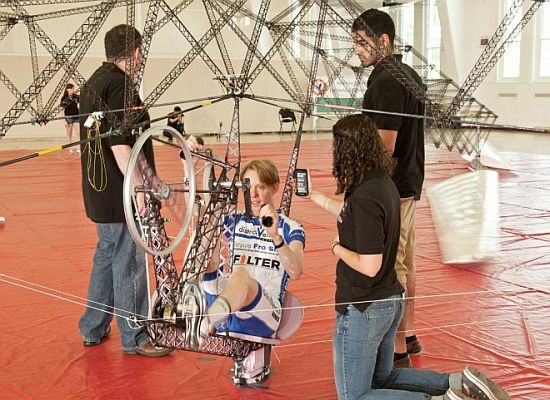 A bird flapping its wings to take a long flight is nothing new, but a human-powered aircraft doing it for a minute certainly is. So considering the use of renewable human power, the Gamera II's 50-second flight is a worthy enterprise for sure. Well, drawing any parallels between Icarus's maiden flying frenzy and the exploits of this human-powered helicopter will be an exaggeration. However, if we consider its next target of going beyond the 60-second barrier, the University of Maryland team surely deserves accolades. The student team has already gone beyond its previous record of 11 seconds set last year by executing this indoor flight.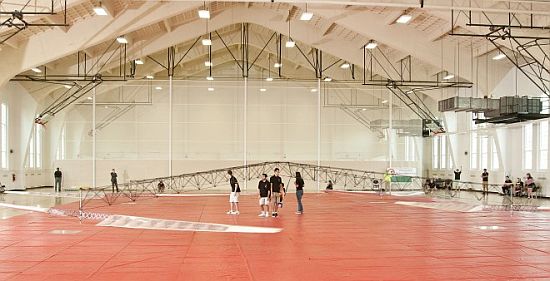 Created for the Igor I. Sikorsky Human-Powered Helicopter Competition, the Gamera II aims to win the $250,000 prize from the American Helicopter society. Extremely lightweight at 71 pounds, the Gamera II is a 105 feet wide aircraft, which flaunts four rotors with span of just over 42 feet, 7 inches each. The helicopter requires less than one horsepower to hover at 2 feet above the ground. Moreover, it uses pedals and a hank crank for staying aloft.
The team kept trying for two days to make their flight a sure success. The attempts involved a 35-second flight on Wednesday and a 40-second flight earlier Thursday.
Via: Wired