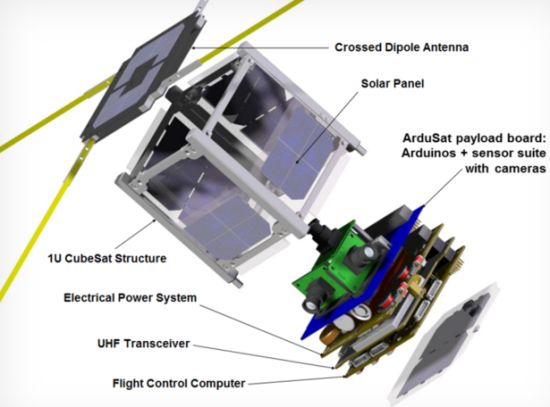 Having raised $41,212 from 257 backers, ArduSat's campaign at the crowdsourcing website Kickstarter has already gone beyond its 35K goal. The campaign has been a huge success for one simple reason: it will allow scientists, students, and hobbyists to use the sensors, cameras and radios through their projects. The satellite is currently a four by four inches IU CubeSat,. The open-source prototyping platform has been attracting researchers since its debut.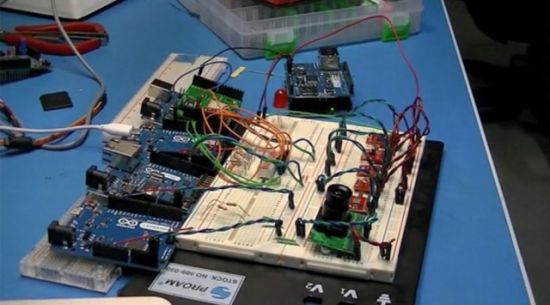 The Arduino based satellite will flaunt three cameras, a Geiger counter, an open source spectrometer and a magnetometer. Other features may include a flight navigation system, accelerometers, a gyroscope and a spare GPS chip. The solar powered satellite will transmit the data stored on SD cards to earth via UHF radios. A variety of add-ons on ArduSat will help folks sharpen their programming skills and stage experiments fast.
ArduSat Project is a joint venture of three NASA Ames Research Center employees: Peter Platzer, Jereon Cappaert and Reka Kovacs, and Joel Spark from EADS Astrium in Germany. The developers plan to use extra proceeds from the Kickstarter campaign to add more sensors, attaching more powerful Arduino boards and build larger 3U satellite.
Via: ExtremeTech