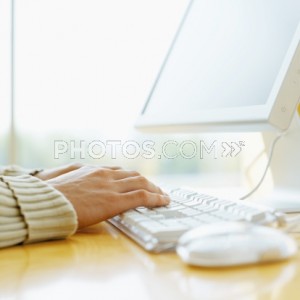 The world of computer peripherals has become somewhat stagnant nowadays. So, all we ever get to see in the market are things like wireless keyboards, gaming mice, LED monitors etc. however, there are a few true inventors out there that are working towards creating a whole new kind of computing experience using nothing but time-tested computer peripherals and accessories as a starting point. Let us introduce you to five such magnificent computer accessories.
1. USB air-freshener
If you have ever lived in the same vicinity as a hardcore PC gamer/hacker/programmer who loves to eat, sleep and sometime piss near his workstation (often going days without so much as changing his t-shirt), you would see why products like the USB air-freshener find buyers all the time. The best thing about the aromatherapy-in-a-USB-stick is that it is totally plug and play and you can command it to emit one of the three built-in fragrances and uplift your mood without asking your pig of a friend to take a shower.
2. ElekTex Smart Fabric Keyboard
Despite being totally portable, tablets aren't great for typing quickly. That means you often have to stash a keyboard in your bag which of course is a real pain. But you can forget all your keyboard carrying woes with a brilliant device like the ElekTex Smart Fabric Keyboard. Weighing a mere 2.4 ounces, ten very light and water-repellent, full-sized keyboard provides you all the functionality of a rigid plastic one. Made of 100 percent fabric, the roll up keyboard also features a LED display embedded within it along with Bluetooth to help you get connect to portables with ever more ease.
3. CP-1 USB Spy Mouse
If you suspect that your partner or spouse is cheating on you or that your child is being contacted by creepy grownups over the internet, that the CP-1 USB Spy Mouse could be your best bet at keeping your kid safe from sexual predators or catching your lying cheating partner red handed. The 53mm x 95mm x 35mm pointer looks and works just like any other mouse in the market though it comes with a condenser microphone hidden within it that can catch and record any conversations or sounds around it including keyboard clicks, phone calls and audio/video chats!
4. Folding Computer Bed/Desk
Anyone addicted to late night blog reading would find the folding computer bed a worthy investment. The piece of furniture is devised to go from computer desk to comfy bed and back to computer desk in a jiffy thanks to gas pistons. People who like to sleep at their computer desks would sure not mind the $2,079 price tag on the thing too much.
5. Foot Mouse
We are somewhat accustomed to using computer mice with our hands only. However, anyone who has ever played a piano or drums or used a sewing machine would tell you what it is like to have foot pedals, which further allow dexterity to your hands. The Foot mouse is one such invention and comes with a pressure sensitive 360-degree mechanism that allows one pedal to enable clicks while the other can be used to control cursor movement.