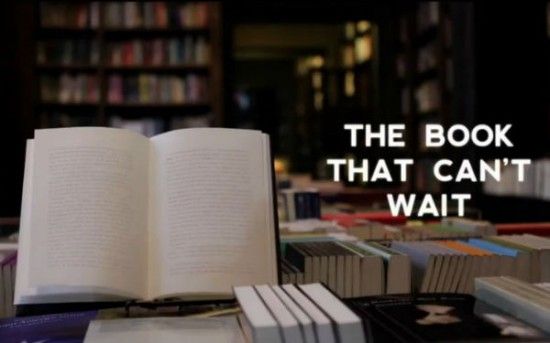 People are so full of ideas these days that sometimes, you feel like questioning the integrity of their thoughts. While books are generally meant to be reread and cherished through a lifetime, an Argentine publishing house Eterna Cadencia, however, thinks otherwise of them. The publishers have used disappearing ink to create a book that asks readers to go through it as fast as they can; actually faster than they ever did. Dubbed as "El Libro que No Puede Esperar" (The Book That Can't Wait) forces readers to go beyond the speed at which the content is fading away.
The book comes fully wrapped in plastic cover. Once you peel off its cover and pages are exposed to air and sunlight, the ink starts aging and, in less than two months, it evaporates to nothingness. Ultimately, what readers will be left with are some papers (blank, of course) and a serene envelop.
While the concept is good for new writers whose works normally go unnoticed, it's a sure discouragement for readers on the other hand. However, Eterna Cadencia's "first batch of disappearing books" had enough takers; actually, more than enough to grab the entire batch in a single day. Consequently, certain Argentine publishers have welcomed this initiative and collaborated with DRAFTFCB Buenos Aires to explore its future.
Via: LA Times