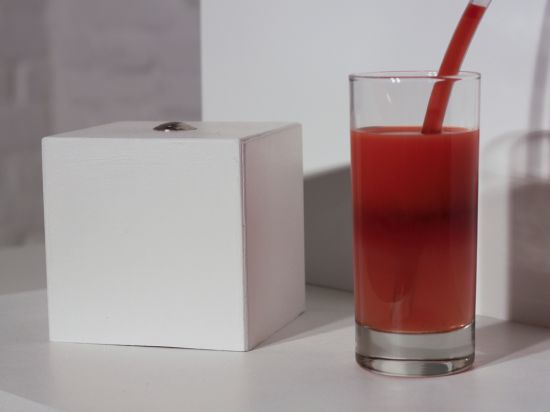 The headline may seem somewhat baffling to anyone who has never given a serious thought to such a prospect. Folks at Copenhagen Institute of Design, however, have actually conceived a data visualization experiment to add that element of taste to current twitter trends. What a user needs to do is press a button to see tweets related to specific fruits, such as blueberry, pineapple, apple and carrot, converting into a smoothie in no time.
The experiment, dubbed as Tasty Tweets, relies on Twitter API to gather tweets and translates them into uniquely flavored smoothies. As the twitter trend is so very dynamic and hence, subject to change, each smoothie has its own taste. For creating one, designers first represented data containing the proportions of flavors in the current smoothie and the most recent tweets on a computer screen in a graphical form. When compared with past smoothies, the contrast allows users to assess and evaluate the shift in trend.
Moreover, one could differentiate past and present trends by seeing different layers of juices within the glass. Thus, these layers are responsible for adding the visual aspect to the experiment. Without a doubt, a baffling yet interesting experiment adds a new nuance to your twitter feeds. What do you say?