The prosthetics or artificial limbs have transformed the life of thousands of people around the world with missing or amputated limbs by restoring them to their physical functionality. This is yet another benefit of science that has directly touched the lives of those forced to lead a life of dependence and even social isolationism.
Even though the knowledge of making artificial limbs is nothing new and dates back to the early times of human civilization, it is only in recent times that revolutionary changes in the field have taken place. The most recent is the use of 3D technology. This is quick, cheap and easy to use technology and has lately gained much acceptance around the globe. Here we have a list of some of these amazing creations of science-

Cyborg Beast Hand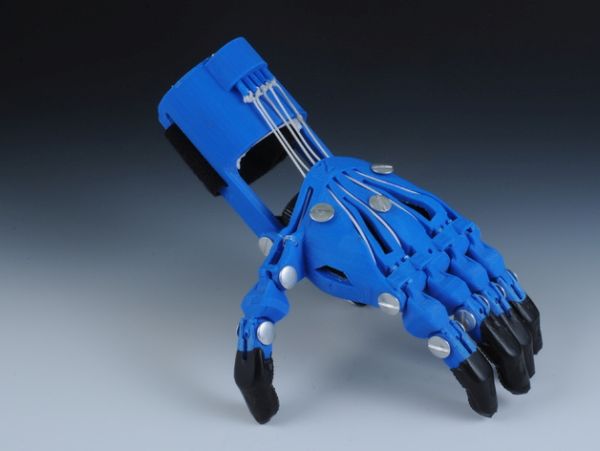 Cyborg Beast hand is a wonderful appendage to restore the functionality of those with missing hands or fingers. The customized low-cost prosthetics enable even the less income-group of people to benefit from this revolutionary technology. Thanks to the hand, many children across the globe have been restored to regular functionality giving them an opportunity to grow in the normal way as other children would.
Raptor Hand
e- NABLE community has developed this device. This 3D printed hand is easy to make and easy to assemble. 3D Raptor Hand kit comes with printed snap pins, and a modular tension system to enable its assembly by the buyers. The device is also repairable in case it should be damaged. The hand cup portion of this hand can be created either using Velcro or such material as leather that is easily available to the users in their country.

Star Wars-styled Prosthetic Arm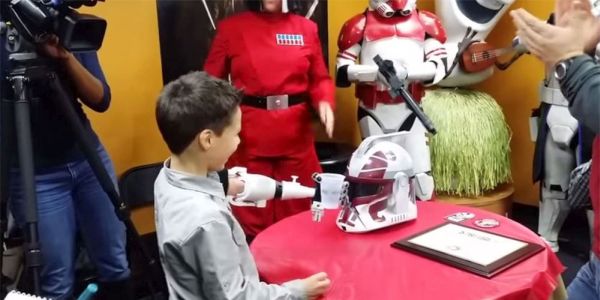 Image Source : GeekRoom
Liam Porter, an 8 years old Georgian boy was born without lower part of his left arm and got this uniquely styled 3D designed limb replacing the older prosthetic arm he had been using hitherto. The arm resembles Clone Troopers armor. Unique feature of the arm is that it is adjustable as Liam continues to grow. The arm is also rotatable and enables the wearer to clasp at an object with ease. The arm has enabled Liam to gain the functionality of a normal arm.
Not Impossible Labs initiative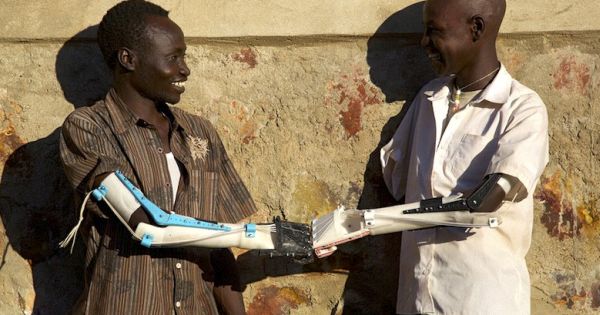 Image Source : GoogleUserContent
Project Daniel run by Not Impossible Labs promoting more accessible and cheaper technology in the manufacture of 3D prosthetic limbs has caught the attention of the world. Daniel is a Sudanese boy who had both his arms blown off when he was only fourteen. Mick Ebeling, the founder of the lab went all the way to Sudan with a 3D printer and spools of plastic to enable help the boy. There he created a prosthetic arm for Daniel using 3D imaging and printer that enabled Daniel to feed himself with his own limbs for the first time ever since he lost them. The process is so easy that the local trainees have been able to create a couple of more arms on their won.

Exo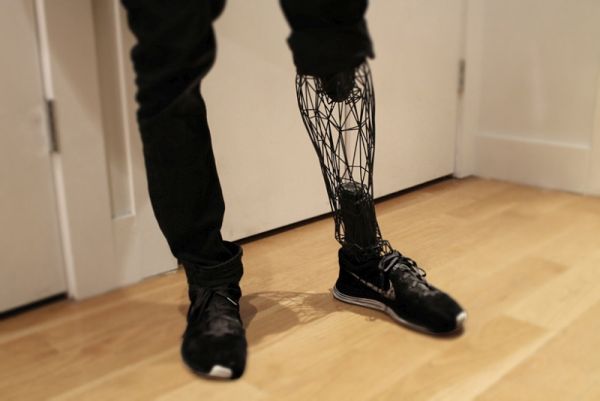 Image Source : TheGeekyGlobe
This newest entrant in the field of 3Dtechnology will certainly seem like something straight out from some sci-fi film. But this artificial limb is no fantasy. Created by William Root, a graduate from Pratt Institute in New York, this super-lightweight prosthetic leg combines in it the best of aesthetics and biomechatronics (study of biology, mechanics and electronics).
To begin with, a 3D model of the patient's intact leg and the residual leg are taken. The model is sent for 3D prinitng and is printed out of Titanium dust particles fused together in a process known as laser Sintering. The resulting print is immediately ready for assembly. The resultant product is more comfortable to use, durable, high on technology but less in cost.
We take a look at 3D technology at its best – it's use in improving human lives and making affordable and highly functional prosthetics.