Mikael Marczak, the director of documentaries, is an acclaimed cinematographer, writer, and director. With a string of documentaries and films, he continues to be heralded by countless fans and critics across the board. Born in Poland, Mikael is synonymous with innovative and cutting-edge film-making across a myriad of genres and topics. In fact, his award-winning documentary, "F*** for Forest", showcased the inner workings of the world's strangest non-profit charities. This, of course, was about the FFF in Germany, which specializes in producing erotic films on the Internet. Instead of pocketing the revenue, however, this non-profit donates all proceedings to help save and preserve the Rain Forest.
As a graduate of The California Institute of the Arts in Los Angeles, Mikael as truly perfected the art of film-making in the documentary genre. In fact, his skills helped propel "Man at War" and "La Machina" to new heights in the industry. Both documentaries garnered international attention and really put Mikael on the map as a visionary and socially conscious director.  It's his recent production; however, that has really captured the hearts and minds of countless fans across the word. "All These Sleepless Nights" is a coming to age tale of two young Poles dealing with the daily challenges of life in Warsaw. From peer pressure and politics to family and friendship issues –Mikael has created a masterpiece that any documentary lover at any age can relate to.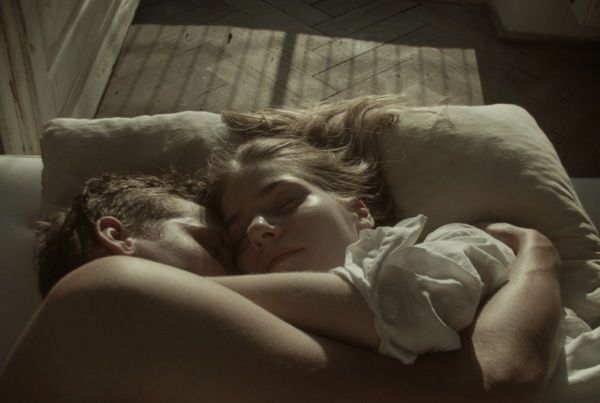 "All These Sleepless Nights" continues to receive stellar industry ratings and reviews. In fact, the documentary has been praised for not only content and story-line — but also how Mikael uses the camera to tell an intertwined story of his own. In many ways, it's almost as if the camera is another character within this fascinating tale and docudrama. Marczak also drew on his experiences as a youngster growing up in Warsaw — and how his life experiences made him into one of the most creative and highly sought after documentary film makers in Hollywood. With a slate of new documentaries and films on the horizon, Mikael Marczak has proven once again that you can truly be anything you dream of in life. Whether looking to become a director, documentarian, writer, or other — Mikael is a shining example of hard work, determination, and most of all — love for all humankind and the environment.
Director of All These Sleepless Nights Marczak strikes again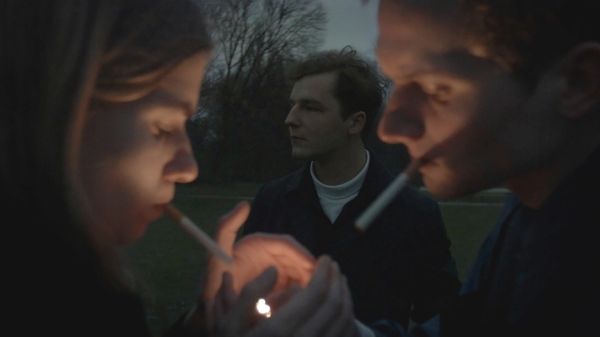 Mikael Marczak Director of "All These Sleepless Nights" is truly an accomplished cinematographer and writer. With several award-winning films and docudramas, he has amassed a global following and continues to receive industry praise from fans and critics alike. Born in Poland, Mikael was interested in film-making at a very young age. In fact, his keen sense and grasp on a number of social issues helped enhance his skills while studying at the prestigious California Institute of the Arts in Los Angeles. As a graduate, Mikael took the industry by storm with a number of captivating and compelling documentaries. These included "Man at War" and "La Machina", along with the most watched documentary in Polish history — "F*** for Forest".
The latter was an inside look at one of the world's most bizarre non-profit organizations. Mikael — with this innovative storytelling style and camera work — showcased the inner workings of this charity. This included the organization's commitment to protecting and preserving the Rain Forest — by donating all proceeds of their work. This work, however, was producing erotic movies on the Web, which many fans were both fascinated and puzzled by. While this documentary really displayed Mikael's skills as a seasoned film maker, his work on "All These Sleepless Nights" has really taken documentary making to new heights. The film revolves around two Polish men dealing with trials and tribulations of daily life in Warsaw. From family issues and peer pressure to politics and more, this film has received high praise for connecting fans across many walks of life.
"All These Sleepless Nights" is a documentary that transcends people of all ages, ethnicity, and social conditions. In fact, the documentary has and continues to receive amazing reviews for cinematography, content, and story-line. Mikael also uses the camera angles in a way where it appears to be its own character. This is a signature technique of his — and one that helps tell his story as a youngster growing up in Warsaw as well. As one of the top and most sought after documentarians in Hollywood, Mikael Marczak has taken the industry by storm and continues to expand his horizons in movie making. With several films and documentaries in production, fans and critics anxiously await these new features with open minds and arms.
Article Submitted By Community Writer