It seems that people are not happy growing normal shaped vegetables. With the odd shape, that vegetables are grown sometimes is hilarious. Looking at these funny and odd shaped veggies one would wonder why people grew them.
With these weird shaped, vegetables are not just healthy to eat but interesting and funny to watch. Without doing much ado, below are listed some of the world's funniest vegetables that will add to your laughs for sure.
Bear shaped potato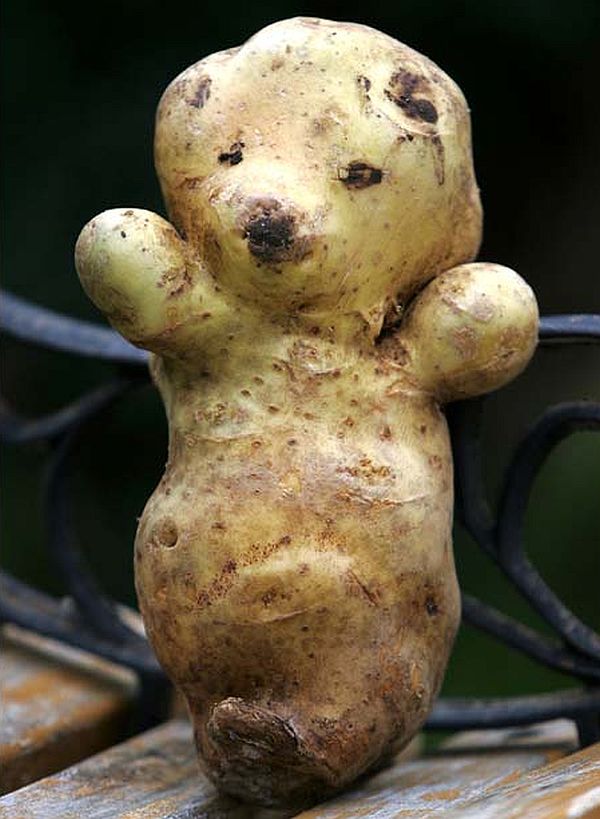 Image Source : Telegraph.Co.Uk
Looking at this cute little bear shaped potato; one would definitely not want to cook it. With those cuddly looks, it looks like the bear is going on a walk.
Joyful eggplant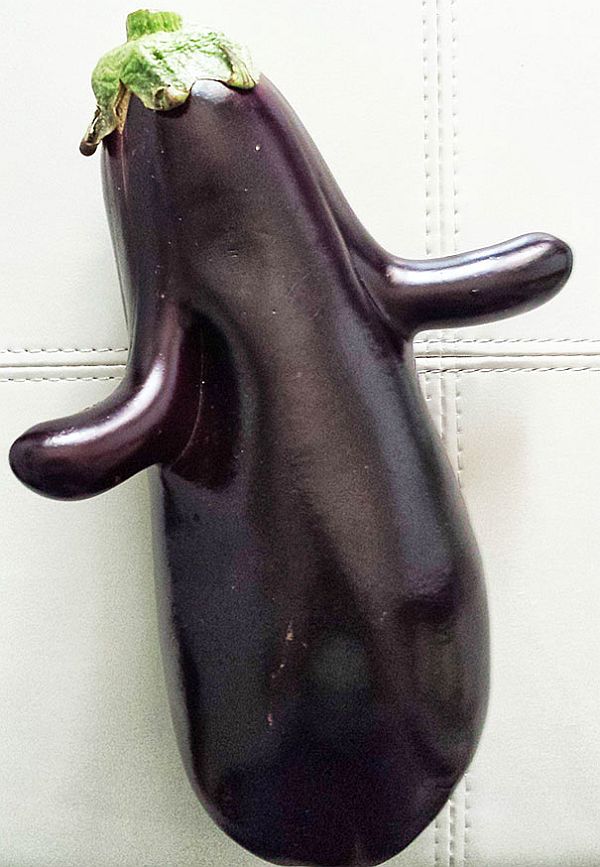 Image Source : Khmermean.Com
Many people love to eat eggplant, but it seems that eggplant wants to love you back. Looking at this one, you will feel like it wants to hug you.
Carrot foot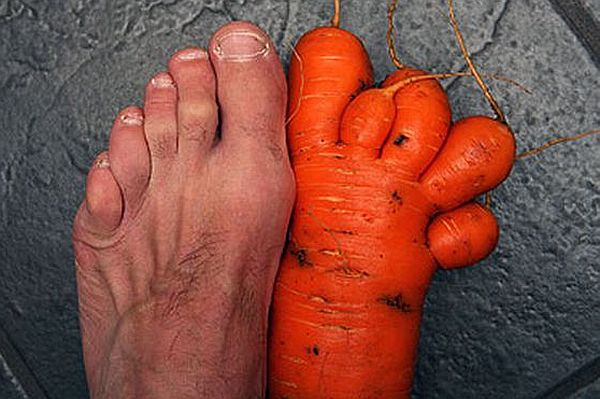 Image Source : Mirror.Co.Uk
Carrots are an excellent vegetable and tastes yummy. However, looking at the foot carrot you will not feel the same. Foot shaped carrot is huge and can feed many people at a time. Like foot, it has five fingers and placing it next to the real foot makes it look exactly like one.
Evil tomato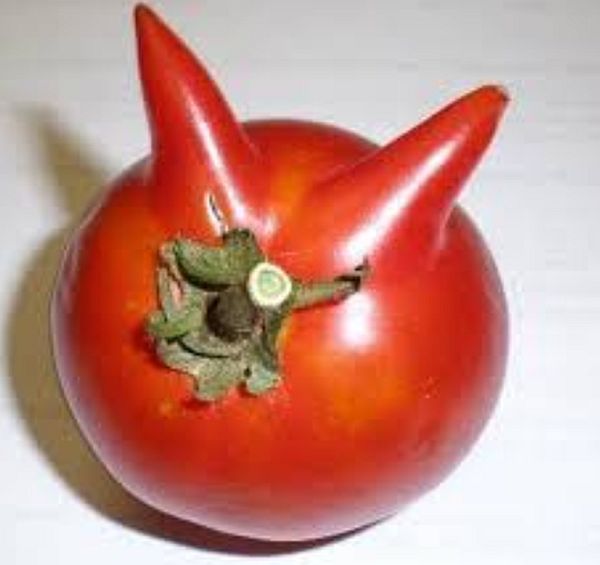 Sometimes there are different shapes of tomatoes, but this one is quite different. Having two horns at the top of the head makes it look exactly like one of the monsters. It seems like eating a head of a monster while eating evil tomato.
Horrified capsicum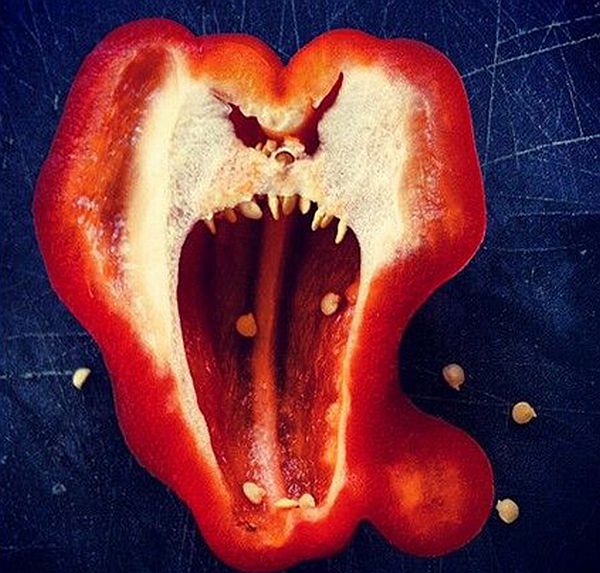 Image Source : Goodtoknow.Media.Ipcdigital.Co.Uk
Some people do not like eating capsicum. Looking at the horrified capsicum, it seems like it is afraid you are going to eat them. Cut capsicum into two and look inside the horrible faces waiting for you. Those eyes with slightly opened mouth makes this capsicum looks like the capsicum is scared of something.
Running radish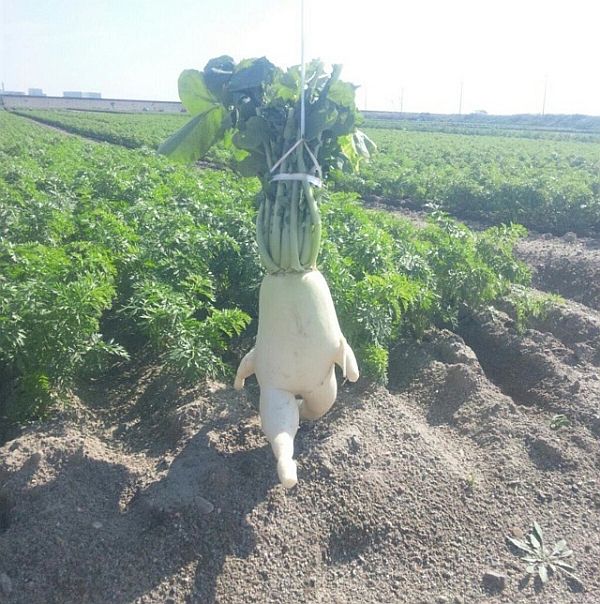 Image Source : Gawkerassets
This radish neither likes to skip her walk nor likes to have a fat belly. That is why she is running on the roads for burning her fats. Moreover, with that funky hairdo and long legs, this radish looks amazing.
Cuddling carrots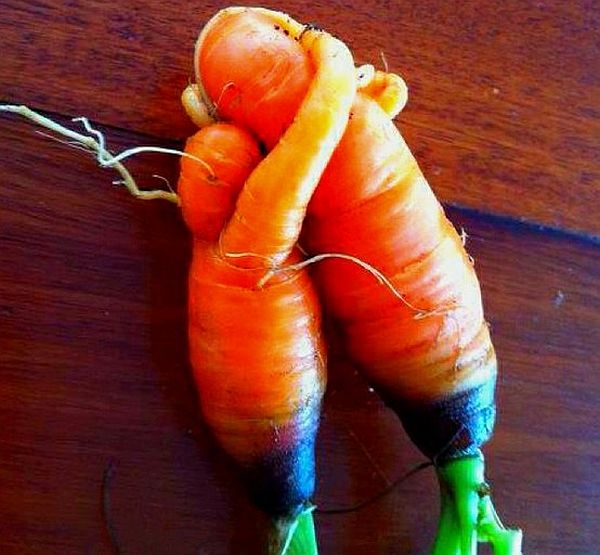 Image Source : Indulgy.Ccio.Co
When looking at these cuddling carrots, it looks like they also love to love and cuddle with each other just like humans. It looks somewhat like a baby holding her mother tightly because it does not want to let her go.
Summary
These funny and odd shaped veggies are definitely fun to watch. One cannot help controlling their giggles when they watch these funny vegetables around them. It is worth wondering how the shape of these veggies is so funny and different.