Graphic designing work has gained a lot of leverage over the years. In the contemporary world, a degree in graphic designing does ensure a successful career in some firm. But a large number of such students are wondering where to get freelance work as they do not want the burden of being tied up or want to explore their creativity with independence. Here is a list of some of the best websites to find freelance graphic design work. With this knowledge of sites finding online work will never be a problem in your career.
Some of the websites to find freelance graphic design work
1.     99designs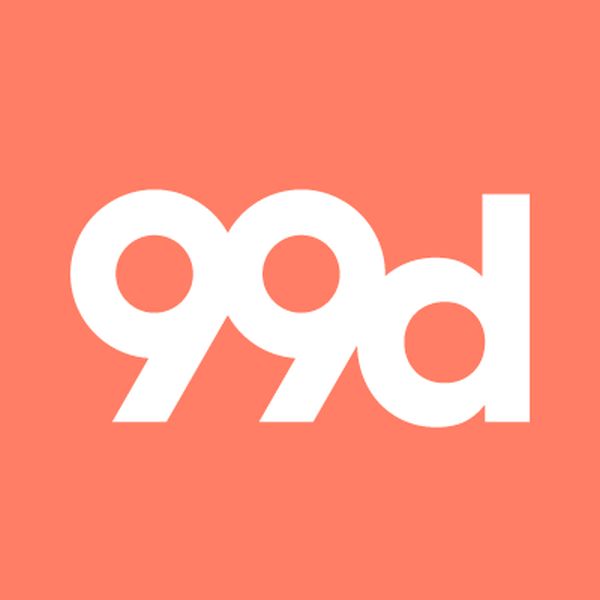 This is the perfect place for those freelancers who are specialized in a large variety of design sectors. From advertising to graphics, illustrations to packaging, any kind of specialization will find use here in 99designs. Some clients will be requiring some graphic designers for some particular projects.
Once the client releases a briefing on his project, this website disposes it onto the global freelancer networks. Although it would be only a single freelancer to get this job it would give the beginner a great practice in applying for jobs. Also, once you get yourself a project it adds up in your portfolio. You basically get a lot of exposure through this site, be it from clients or from the experience you gain working here.
2. The Creative group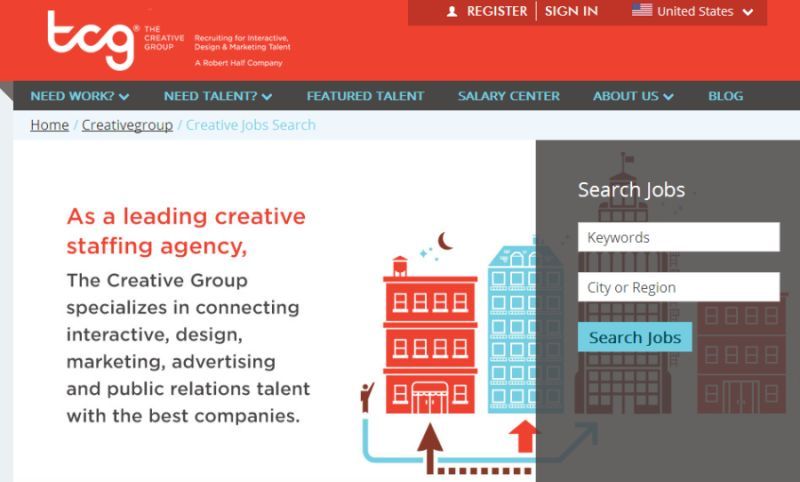 If you are looking for websites to find freelance graphic design work look no further once you reach the Creative group. It is equipped with both professional staffing services alongside establishing contracts where you would be hired. There is a filter provided in this site which is of great help if you are trying to find your exact specifications regarding the kind of work you want to be a part of. A large number of reputed companies in the market seek refuge from the Creative Group and it is an wonderful opportunity for beginners in finding online work.
3.     AwesomeWeb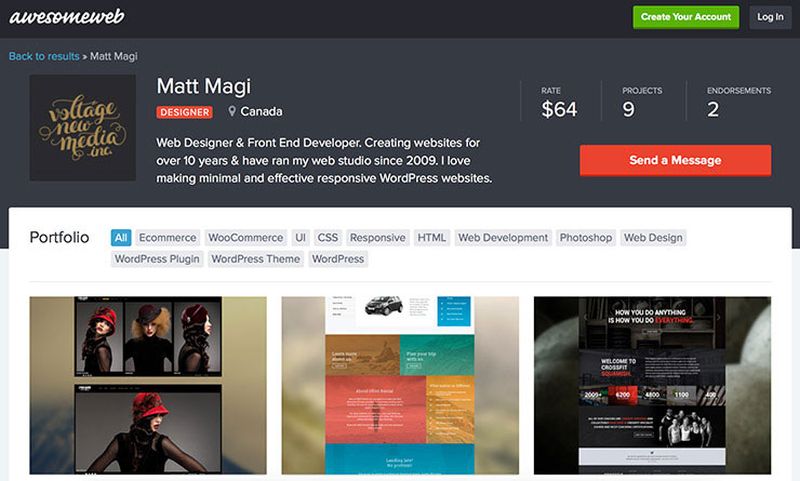 This is another easy gateway to job for graphic designers. Apart from graphic designers, even web designers or programmers can find employment under this website. As a freelancer you have to go through a review process before being recruited among the list where clients can find you. Once you make that list, it is all yours to take over and establish a fine career. You will have access to high profile clients seeking a good quality of work.
The expansion of this site has been relatively slow. It does however offer a great customer support service for both the client and also the freelancer. What is refreshing about this site is the absence of any sort of hidden costs which makes it great to associate yourself with the site.
4.     Upwork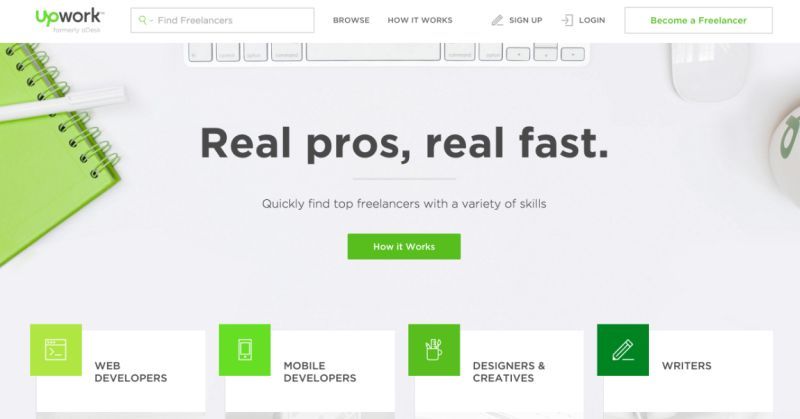 This is among the largest among websites to find freelance graphic design work. With a workforce of over 10 million freelancers the network is vastly woven with more than 4million clients with projects being offered. Freelance profiles are elaborately created and help a lot in finding professionals with tones of training and experience. While it is good for an experienced graphic designer, new ones too can find work easily because of the sheer large number of clients.  They can gain on valuable job experience as they continue their work.
5.     Linkedln Profinder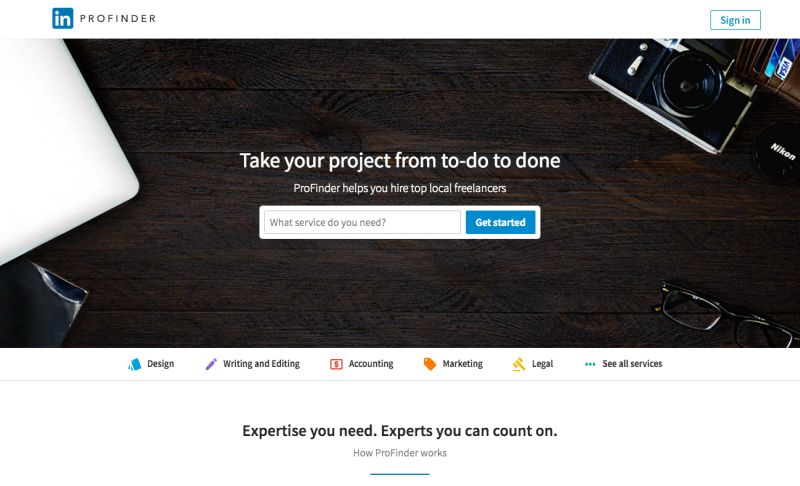 This is more recent in the market than what we already discussed and was launched by linkedln in 2015. This website does a wonderful job in linking the clients to the potential graphic designer he seeks. It started of in the region of San Francisco but has now spread to several parts of the world providing a great website to find freelance graphic design work.
Profinder profiles are filled with information from Linkedln and members who are suited the most to the job are mailed in due time from here. The clients here get to decide whom to hire and it is a great source in finding online work.
6.     Dribbble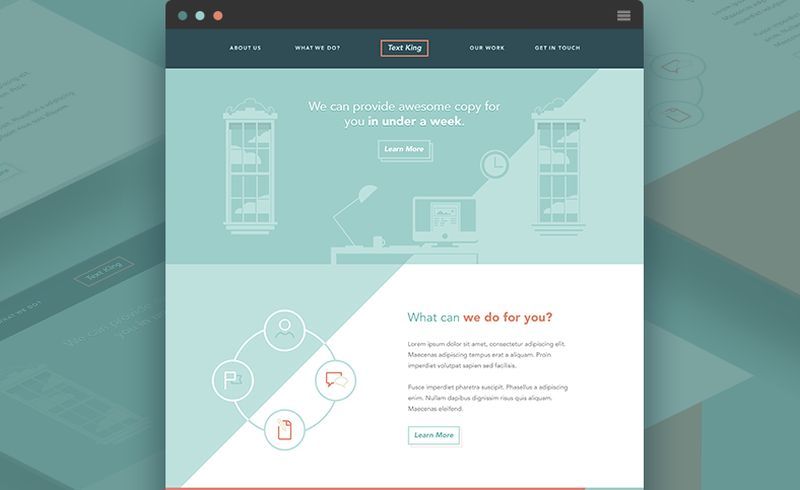 With so many great design companies teamed with designers, this comes across as a hub for graphic designs. Each day they proudly publish a large number of creative designs.  You can upload your designs previously and reap the benefits when it catches the eyes of the client and you do not lose time in the process.
7.     Localsolo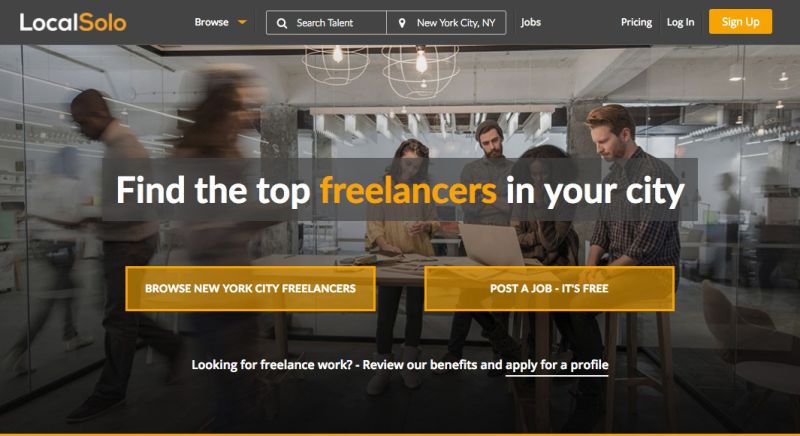 If as a freelancer you want to work with local people, this is the place for you. This site does most of what the previous ones in the list do just with one added benefit. It will provide you jobs from designs to copywriting in your very own locality where you are willing to work.
Final words
Job for graphic designers are in abundance so with the right website your career can go on an uphill journey. We hope we could address your queries on where to get freelance work and equipped with all the information you would soar high in your career skies.