Anthropics Technology Ltd. has given us some of the best photo editing software's you can find today. Portrait Pro has already made its own fan base thanks to the various editing tools that are available in the software. For those who like to get perfect selfies, the Mira selfie editing app has been gaining a lot of popularity.
Mira – the editing app for selfie lovers and professional photographers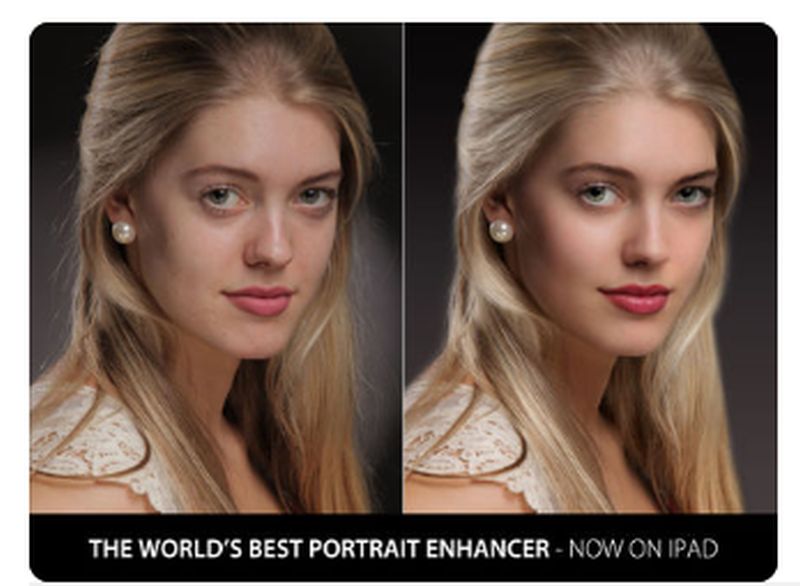 Image Source : itunes.apple.com
Poor lightening, skin problems, bad makeup are just of the various aspects that can make your photograph look bad. One of the best ways to prevent this from happening is using a photo editing app that allows you to give the right touch-up to your images.
Mira editing app is one of the favorites that many people have been using. Through this app, you can make all the necessary cosmetic changes and enhance the way you look in your photographs. Moreover, this app is specially designed keeping in mind the going craze of selfies in today's world.
Benefits of using Mira editing app
Ideal for anybody to use
Many people have learned the art of editing their own photographs. This is one of the main reasons why; there is a constant demand for better photo editing software in the market. Whether you are a professional or amateur photographer, using this app does not require any kind of technical skill or knowledge. As soon as you download the application, you can easily get started and fine-tune your photos to make them reflect the best side of you.
A user-friendly platform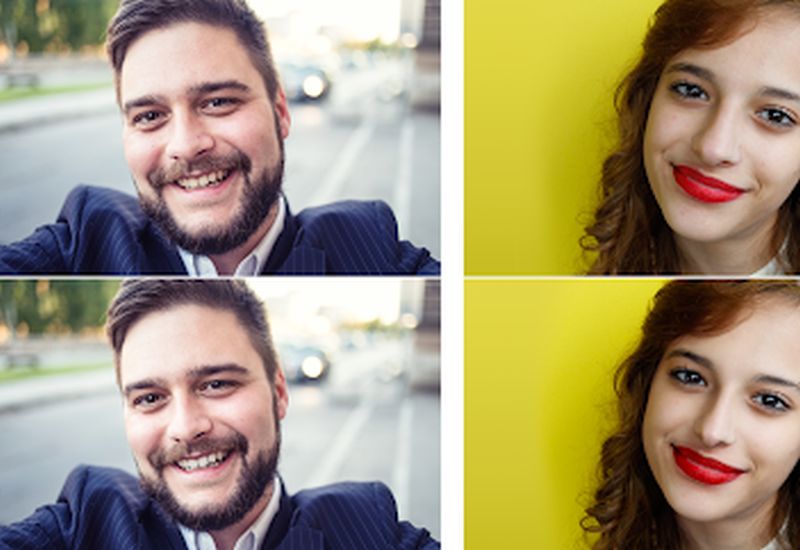 Image Source : play.google.com
One of the best things about this particular software is that it is user-friendly. As much as it is beneficial for professionals, even armature photographs can use it to transform their photographs. As soon as you install the application, you can easily work your way through the dashboard and use the different tools that are available in it.
Automatic Face detection feature
The face detection feature comes with multiple tools that allow you to give a face the proper touch up that it needs. It is also equipped with different kinds of cosmetic tools to give the right touch to your images. These features and editing tools make it ideal for beauty and fashion photographers to use this software when they want to give their overall image a perfect finish.
A perfect tool for cosmetic touch-ups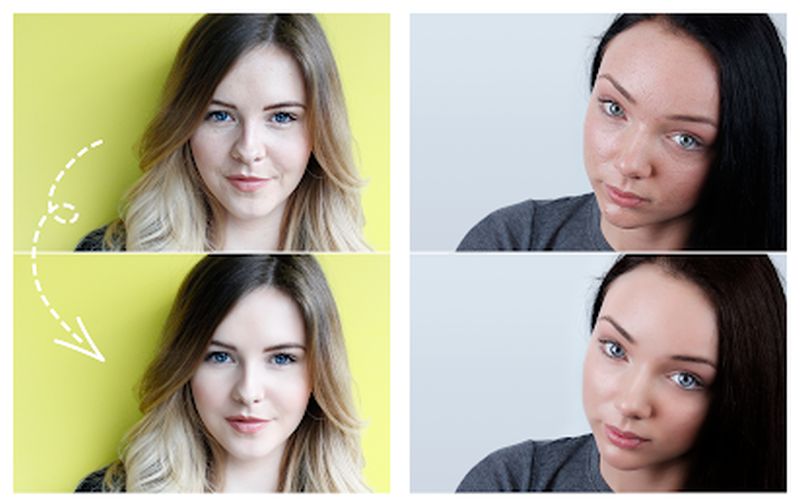 Image Source : play.google.com
The MIRA photo editing apps for iPhone and iPad users comes with a wide range of cosmetic tools to make your photographs look more beautiful. You can take care of the different skin problems like fine lines, wrinkles, tired eyes etc. in just one go.
The ability to upload your photos instantly
Through the selfie application, you can easily upload your photographs across various platforms. There are different icons/options available within the app itself. All you need to do is ensure that you are logged into your Facebook, Twitter, Instagram or WhatsApp and share your images whenever you are done editing them.
Subscription plans to suit your budget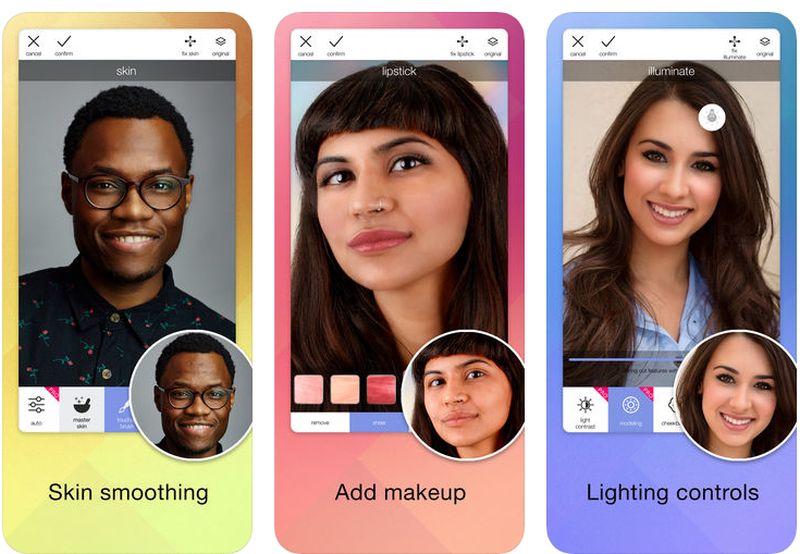 Image Source : itunes.apple.com
When you compare the subscription plans between the PortraitPro VS Mira selfie editing app; you will find that MIRA has a wide range of plans to suit anybody's budget. You can opt for a plan depending on the kind of usage you have and the type of features you want to use. Even the auto renewal facility makes it easy for a person since they do not have to remember the date of renewing their subscription.
A look at the various payment plans available
One of the biggest benefits of using Mira selfie editing app is that you can choose the payment plan that you want based on the kind of services/access you need.
There are different payment plans depending on the kind of access and tools you want.
The Mira Monthly is priced at $5.49
For the yearly/annual plan of Mira selfie app, a person will have to pay $30.99 or $31.99
At $69.99, the subscriber gets unlimited and complete access to the different features of the Mira selfie editing app
Specifications needed for downloading the selfie editing app for iPhone and iPad users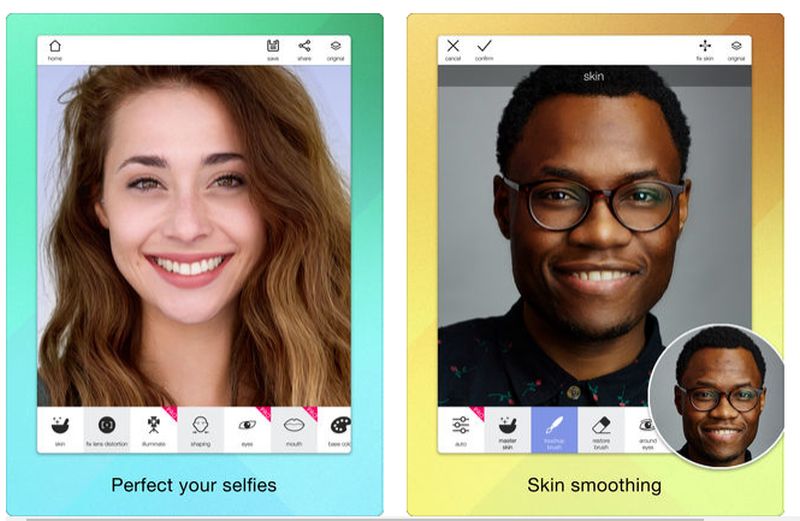 Image Source : itunes.apple.com
The size of this app is 17.3 MB and is compatible with any tablet or smartphone that has an iOS 10.0 or later version. It is compatible with Apple models like the iPhone 5s, iPhone 6, 7, 8 and X series. Even iPad Air users can use the Mira editing pp.
Note- Before downloading the software, it is advisable to check the compatibility list for further information.
What Mira editing app can do for you
This app can make your skin look good by removing the blemishes, pores, shadows and fine lines that are often seen in selfies.
It also helps to correct the image distortion which can make certain features of your face like the chin or nose look big.
The easy sliders allow you to lengthen your neck, plump your lips, shape your mouth and eye and even make your face look slimmer.
There are 7 different controls that allow you to make changes to your selfie so that it looks natural, beautiful and gives a professional finish.
For people who have beautiful eyes or want to highlight their eyes, the 6 different eye control options allow you to emphasize on the best part of your features.
The 6 different mouth controls allow you to get the perfect pout you need while posing for a selfie
You can also make changes to the temperature, vibrant, expose and contrast of your photographs and adjust it the way you want.
A final note
If you are looking for an application that helps to make your selfies look good, then the Mira selfie editing app is the right choice. The different features and tools that come in this app can make your images look a lot good and also help to give them a natural look. This is perfect for professional photographers who want to give their images a perfect finish by enhancing the beauty aspect of the image.