Sometimes animals have an uncanny way of teaching a thing or two about co-existence to the human race. For instance, there are many animal friendships that cross all differences and boundaries to create a source of inspiration for those who believe that these odd couples can show humans how to live peacefully with each other. Take these 6 odd animal friendships for example to know what we are talking about here.
Adult Tigress and Baby Fawn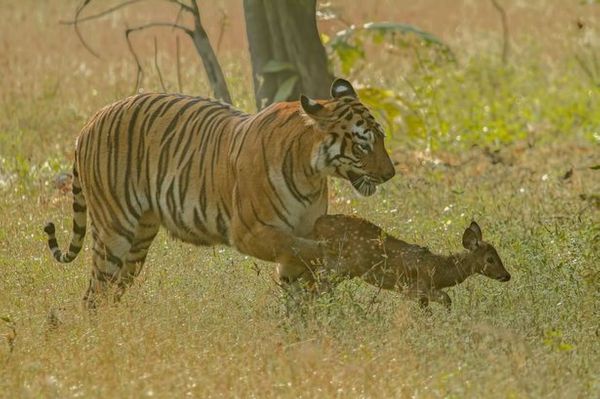 Image Source : Cdn.OneGreenPlanet.Org
Everyone expected the worst when an adult tigress happened upon a baby deer at India's TadobaAndhari Tiger Reserve. However, onlookers were surprised when instead of pouncing on the unsuspecting deer; the tigress actually started playing with it. Better yet, after a few minutes, the tigress gently carried the fawn around like one of its own cubs, proving that nothing, not even predatory sense can overcome motherhood instinct.
Cheetah and Golden Retriever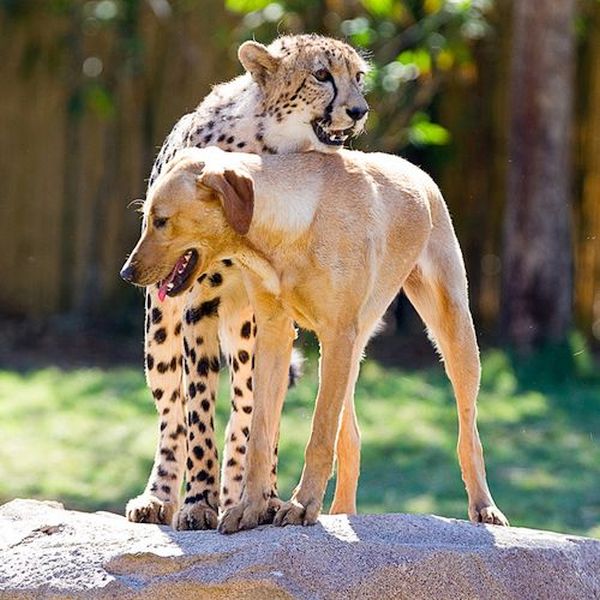 Image Source :  Zooborns.Com
United at Florida's Busch Gardens Theme Park when they were just a few weeks old, Kasi (cheetah) and Mtani (golden retriever) have grown up to be steadfast friends who hang out together throughout the day. Neither of them has noticed the differences between them to date.
Tortoise and Goose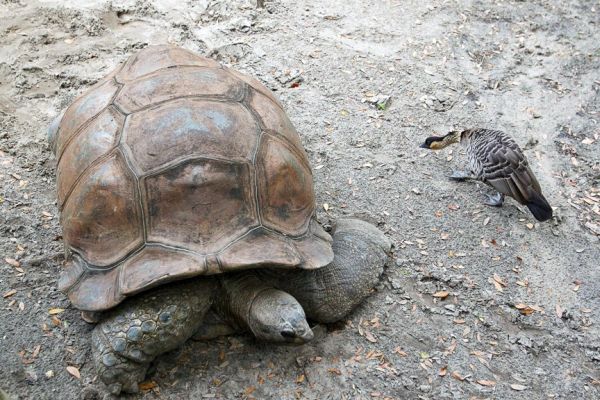 Image Source : Thirteen.Org
A goose and tortoise have remained steadfast friends for the past four years. The male goose ensures that its female friend remains protected from anyone who comes near her. He also ensures that she gets to eat first before letting any other animal have its share at the food counter.
Goat and Horse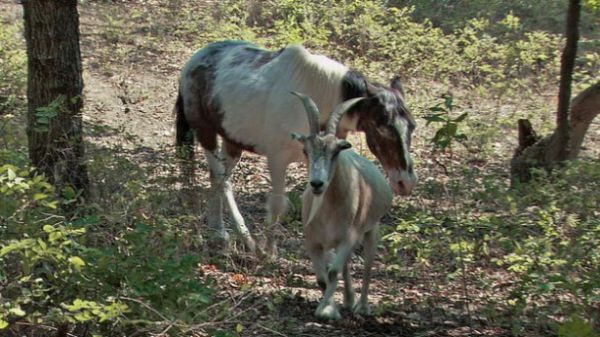 Image Source : Tc.Pbs.Org
A goat named Jack took it upon himself to help a horse called Charlie when the latter lost his eyesight. To date, Jack escorts Charlie to the grazing area and back on a daily basis, unmindful of what anyone might say about this rather odd friendship.
Elephant and Labrador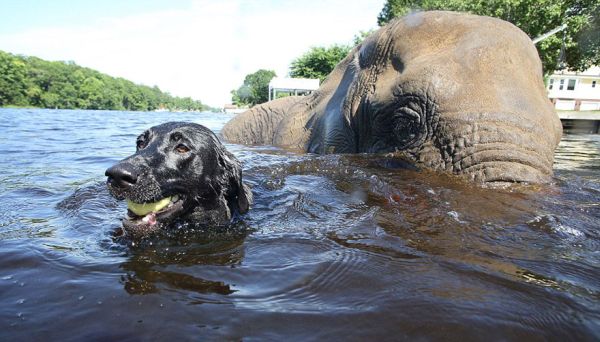 Image Source : Static.BoredPanda.Com
Bella, a black Labrador seems to have found her best friend in Bubbles, an African elephant. The two animals met in a park in Africa and were later brought to the U.S. where they now live in a safari reserve. None of them seems to mind the differences in size as they prance and play around the park happily.
Chicken and Puppies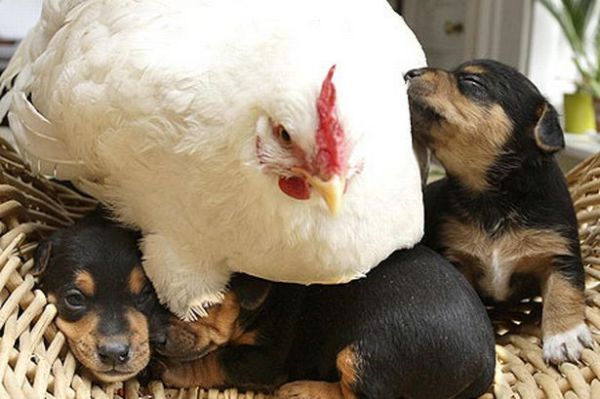 Image Source : FerrebeeKeeper
A foot injury saw Mabel the chicken being brought to her owner's home where she was introduced to a litter of puppies. Mabel became a foster mother to the puppies immediately and continues to rooster them to date while giving the puppies' mother a much needed break at times.
Sometimes there are a lot of lessons one can learn from animals and their odd friendships. These animals are a true testament to the fact that it is possible to co-exist with each other without thinking about differences related to size or species.