There's a reason behind everyone's first foray into music. Sometimes it's outside of your control. When you're younger, it's usually because a parent or music teacher thought it was good idea to enroll you into piano lessons. As an adult, you can inherit a baby grand piano and figure it's high time you learn how to play it. For most, however, motivation to hit the ivory comes from piano idols. Listening to the way Elton John, Lady Gaga, Ray Charles, or Tori Amos play makes you want to try your hand at it too. Whatever or whoever got you interested in learning the piano, you've got your work cut out for you.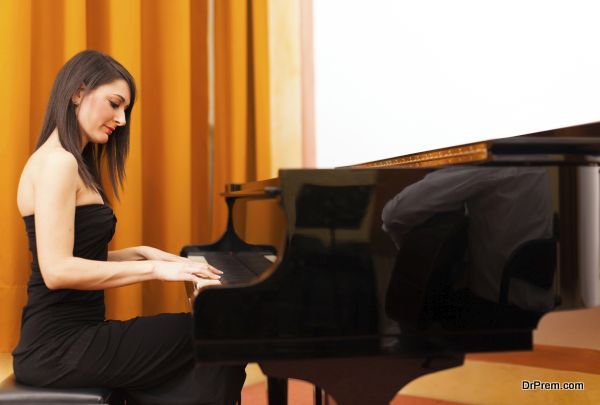 First things first—you need a piano. Without a distant relative bequeathing you a piano in their will, this means you're going to have to search out the best quality instrument for the best price. It may be tempting to hit up an online classified website like Kijiji to find a cheap keyboard, but it comes with its downside. For the price of a used keyboard you could be sacrificing quality, as you're at the mercy of the original poster. They could be getting rid of a quality keyboard only to make space in their home; or they could be trying to con you into buying a subpar instrument. You won't know until you visit every seller and test out their keyboard.
Eventually you might land a great keyboard, but this will take a lot of work. Frankly, you don't have the sort of time you need to check every listing until you land a great instrument.
Trusting a family friend to supply a piano is equally fraught with difficulties. Chances are they're giving up an old model that they used back during their rock 'n' roll phase. These older keyboards lack the performance style of acoustic and modern digital pianos as they don't have the sensitivity features that affect the sound and tone of the notes. Without touch sensitivity, you can't modify the strength of the note you're playing by how hard or how lightly you touch the key; as a result, you're stuck with the same kind of tone—regardless if you're playing pianissimo or fortissimo.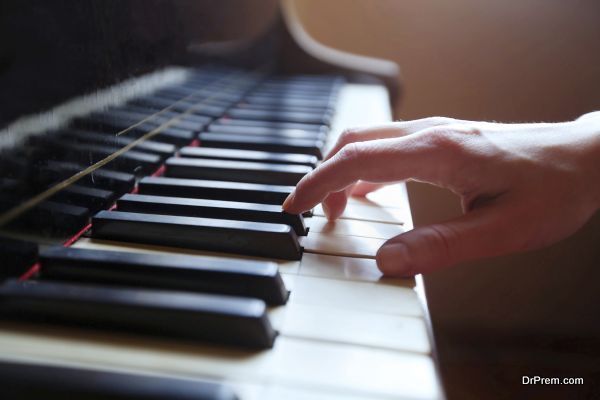 When you're first starting out, you might not care about those differences, but as your skills improve and the types of pieces you play evolve, this lacking feature will be a definite drawback. None of your heroes play on these outdated keyboards or organs. They play on state-of-the-art Yamahas or Baldwins or custom-built 360 degree setups. There's no particular brand that will guarantee success except for those that offer quality sound that can support you through your lessons.
What's a good fit for Elton John may not be good for you. The only way you can be sure about your brand and model is by trial and error. Spend some time at a local music store and try out the different models available. To make sure you get to experience as many different pianos as possible, you'll want to visit a store that can offer a good selection of digital and acoustic pianos. If you live in the Great White North, any of the many Long & McQuade locations across Canada have a huge collection of pianos for you to try. They also have friendly representatives who can answer any questions a test-try can't.
Once you've chosen on the right piano for you, you're ready to get started. Enlist in piano lessons and pick up some sheets of music to get you started on the right foot. After deliberate practice at the bench of your new instrument, one day you'll sound like whoever motivated you to start in the first place.
Article Submitted By Community Writer