All of us enjoy trying new foods and delicacies that people from different cultures eat, as in, it is always fun to enjoy new food items. However, there are some places on this planet where people enjoy having some food items that would never in come in our mind in the worst of nightmares, let alone having them in real. Check out at your own risk the following too gross and nauseating list of some weird food items some people enjoy to have in different parts of the world:
Kopi Luwak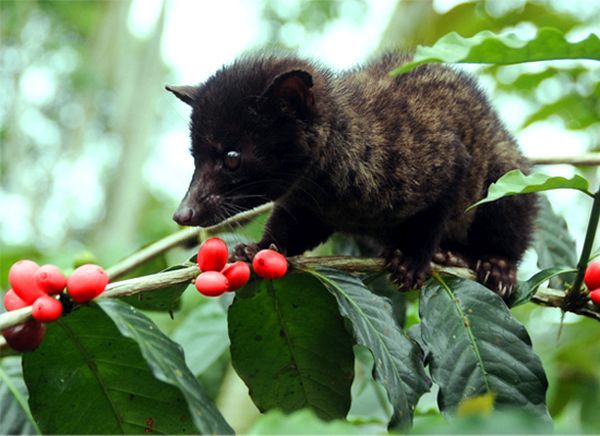 Image Source : Cluwak
This is truly quite gross, as Kopi Luwak is a coffee bean that owes its origin to poop. Imagine yourself having coffee made from beans that have been extracted from the poop of civet, a cat-sized animal. The animal eats and is somewhat greedy only for the finest ripe berries, eats them and excretes partially digested beans. The washed poop is lightly roasted it and sent to the shops for sale, and mind you, Kopi Luwak is one of the most expensive coffees in the world and is sold in abundance in UK and Japan.
Balut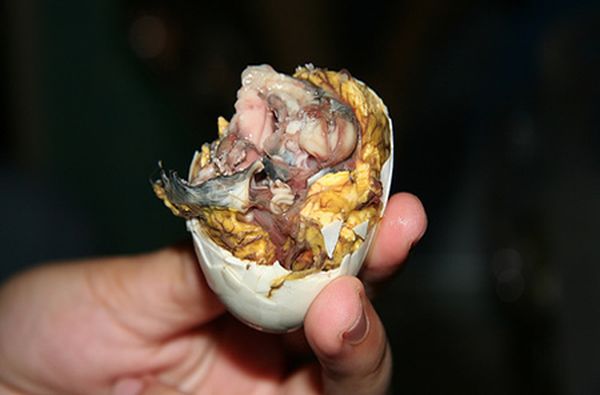 Image Source :  GenealogyReligion.Net
This one is not only nauseating but you might consider it inhumane as well. Balut is sadly a developing duck embryo that people in Southeast Asia like Cambodia, Laos, and Vietnam love to have. They simply boil the duck fetus and enjoy this dish in the shell.
Rats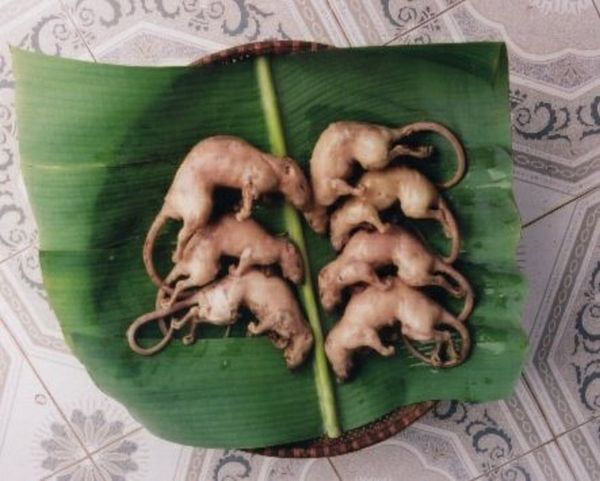 Image Source :  Listverse
In North Korea, people consider rats to be quite a delicacy. In some villages of North Korea, people have rats because often they find difficulty to find anything else to eat in their village. People explain that they taste very well, more or less like chicken. Rats are the major carriers of plague but still they end up being the best selling dishes in some restaurants, which is disgusting.
Fried Brain Burger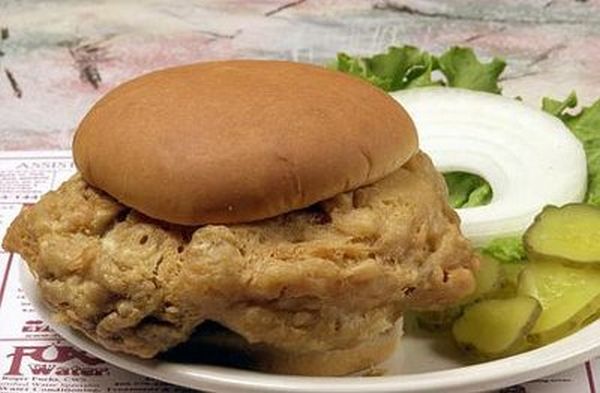 It used to be one of the hottest dishes but it is only after the outbreak of mad cow disease that brain burgers have become least popular, as majority of people have started to fear them. The brain comes from a cow that is more than thirty years old at slaughter and even today, some people are crazy for this insane dish. Including United States, some countries have put a ban on its sale.