In our normal lives, if they are normal in any regards, we usually visualize wood used as normal windows, door panels, tables, chairs, boxes, etc. But did you know that there are masterminds who have used wood to help entertain us? See, this is why I had a doubt about the normalcy in your life. Well jokes apart, not too apart though, we wish to enrich your common sense about those uncommon things, that you find ever here and there, only that you choose to ignore their relevance.
Here is list to few wooden carvings that will surely put a smile on your face:
If you're happy and you know it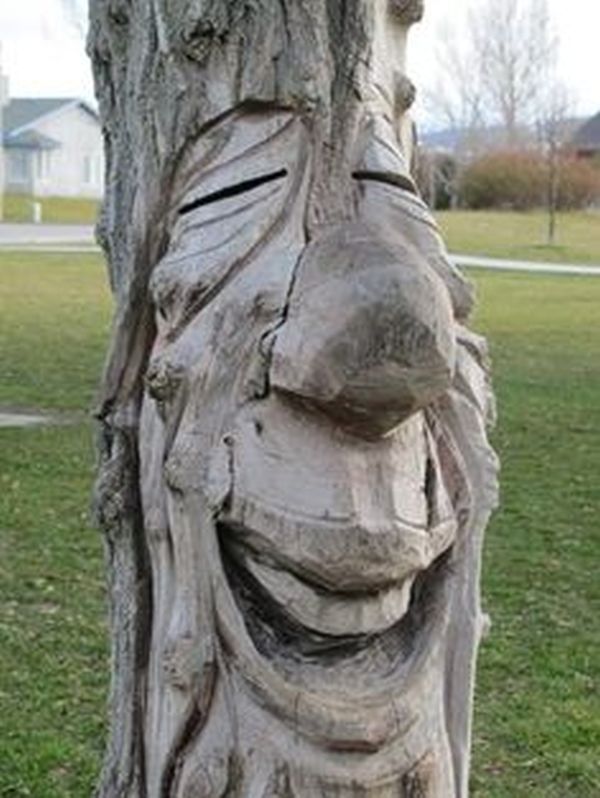 This funny little wooden face, doesn't this make you smile? I am sure it does. Look at the protruding nose reminding you of Pinocchio, a cute smile and those starry eyes. What a cute creation is this. Most of us would have never thought of doing something this sweet on the tree that has stood in the backyard for years now.
The not again look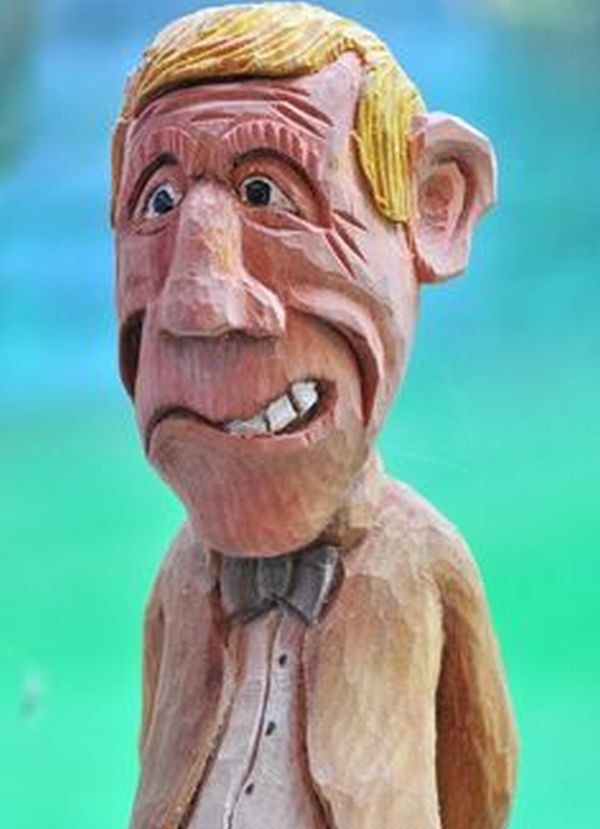 Almost each day we meet someone with this particular look on the face. The not again, completely pissed look, so perfectly put together as a wooden carving. Those fine wrinkles of agitation are not something new to us, only that we mostly see them on human faces and not wooden carvings.
The disappointment display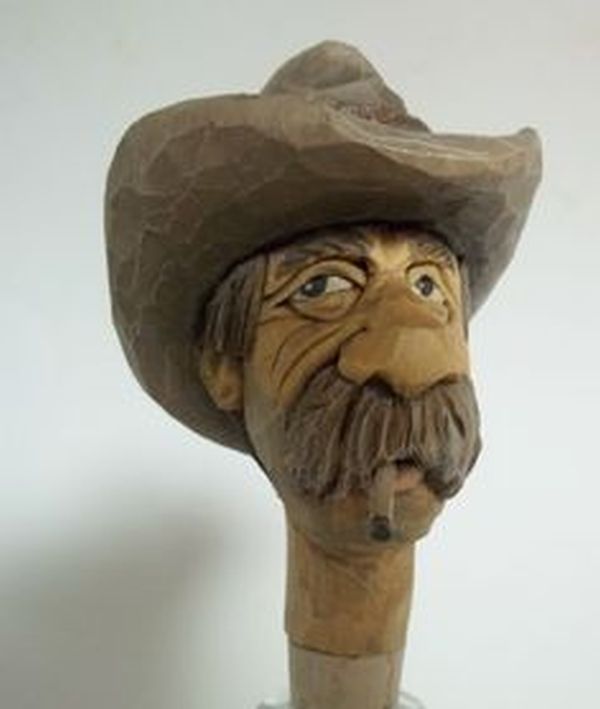 Oh no –no, that is not your boss. But quite honestly, we all have those grumpy faced bosses, always disappointed in you. It is the same old story everywhere, bosses and wives are right, even when they are wrong. Just a mere look of this wooden carving is enough to trigger these thoughts. The meticulously designed wooden face displays the disappointment very clearly, and probably this is the only face where the disappointed look suits it well.

All those girl looks in one go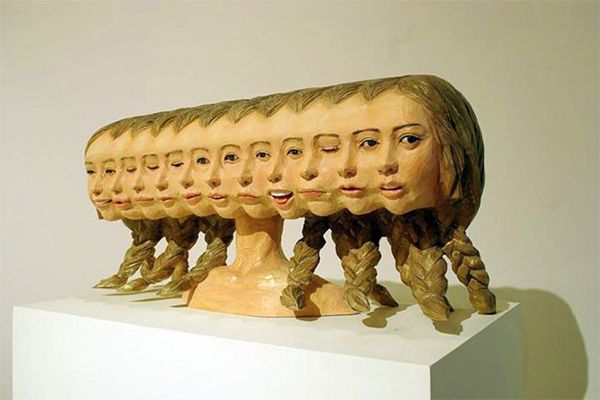 Girls are generally the queens when it comes to displaying emotions and putting how they feel into expressions. The designer of this wood art has surely kept all of them in mind. Probably this was a creation to tell her girl, look I them all by heart now, so try to find some new ones.
The typical Native American Indian grandma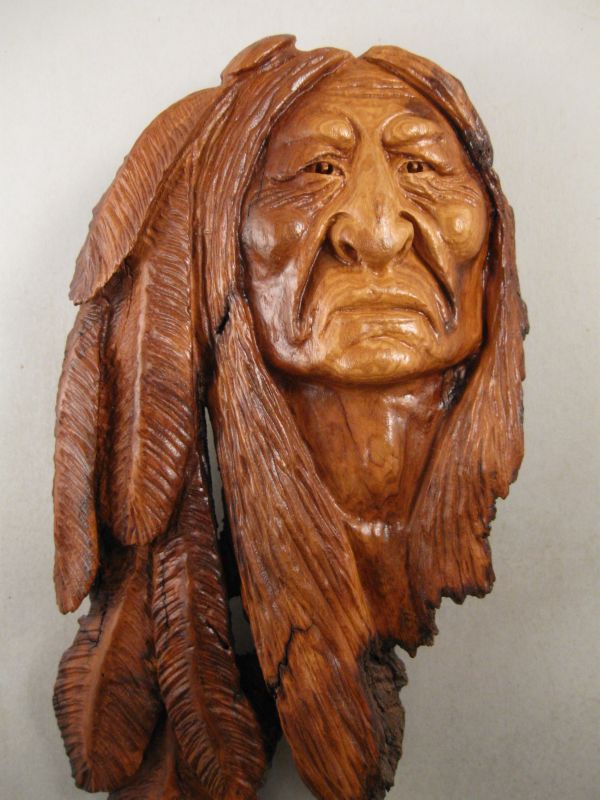 Well grandma is grandma, be it a normal one or a Native American Indian. Did I just use the world sorry for them, I am sorry for that. We all love our grandma despite of them being supernaturally hilarious, irritating, and nagging. And this woodcarving helps us all remember our guardian angels, I mean grandma.