Come Easter and you will probably start looking around for interesting ways to decorate the Easter eggs. While dunking them in dyes is the simplest way of decorating these eggs, there are more interesting and innovative design ideas that could make your Easter eggs true treasures to seek out. Here are 9 such decorative ideas that would make everyone go 'wow' over your Easter eggs.
Easter Creativity at its Best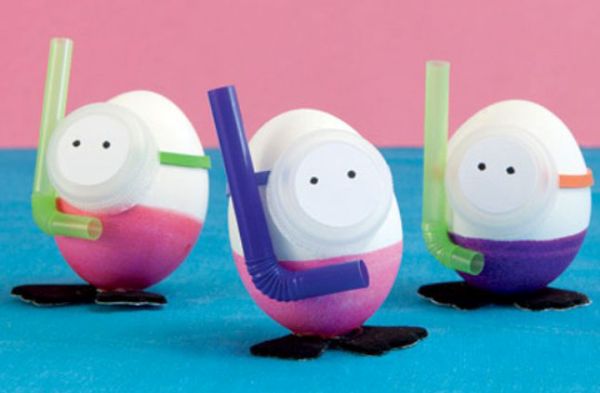 Image Source : Brit.Co
Rather than simply dunking your eggs in dye, consider adding some exciting patterns and designs to them. Take for example, these eggs found on And Puppy Makes Three. The eggs feature some really radical designs that were created using homemade ingredients like food coloring, water and vinegar along with sticker dots, masking tapes and rubber bands. The end result is a basket of Easter eggs that look absolutely vibrant.
Blackboard Eggs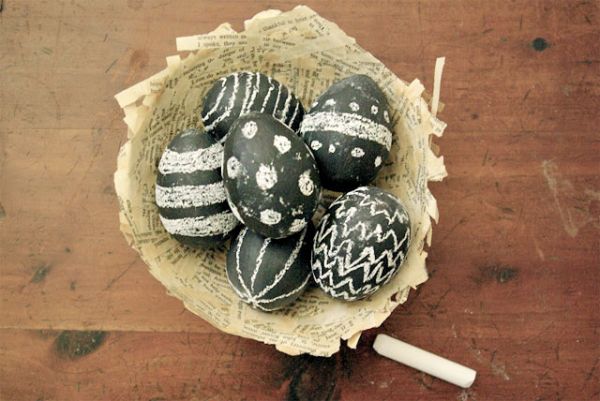 Image Source : TheBohmerian.Com
A design idea by Oleander and Palm, these Blackboard Easter eggs feature a black background with patterns created out of chalkboard paint on top. The great thing about this design is that the chalkboard paint is washable, meaning you can easily wash off the design and create a new one in case you make a mistake or want to try something new.
Botanical Eggs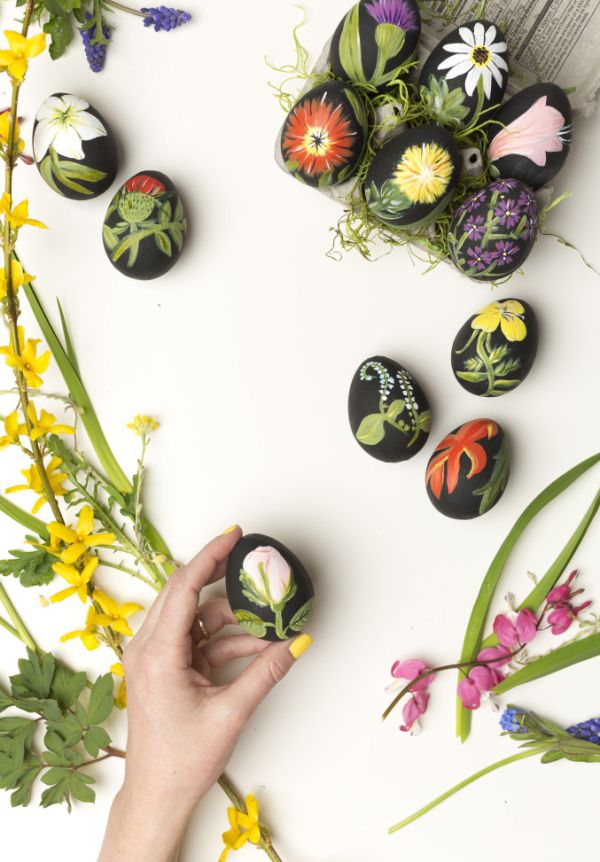 Image Source : TheHouseThatLarsBuilt.Com
Available at the House That Lars Built, these botanical Easter eggs feature a black background as well. However, in this case, the designs on top feature colorful flowers and plants. Although it requires a steady hand, the end results would be absolutely striking.
Balloon Eggs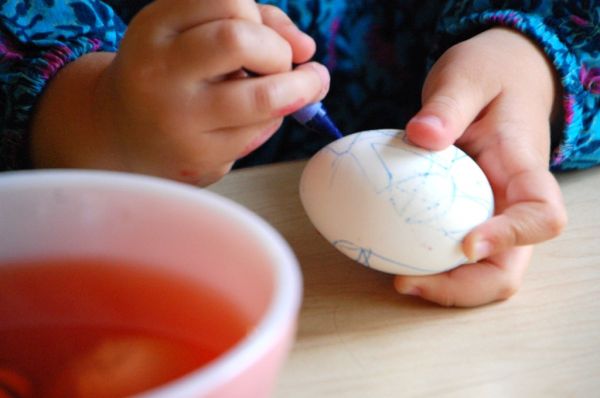 Image Source :  TinkerLab.Com
These would be the perfect treasures for small kids. They are extremely easy to make as well. Simply color the eggs in vibrant colors and attach a small balloon like knot (of the same color) at the bottom. Your kids will love doing this project as well.
Bluebird Egg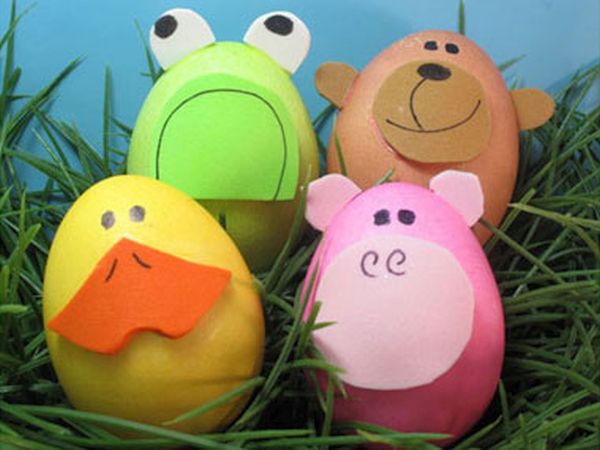 Image Source : ReDesignify.Com
Time to get a bit more creative. Available at Meaghan Mountford, these bluebird eggs feature bird like Easter eggs kept on a bed of grass or little nests. The eggs are dyed a bright blue in color. Printed paper cutouts can then be used to create the beak and wings. A black marker has been used to draw the eyes as well. These incredibly crafty Easter eggs can be a great DIY project for your kids.
Ukrainian Beaded Design Egg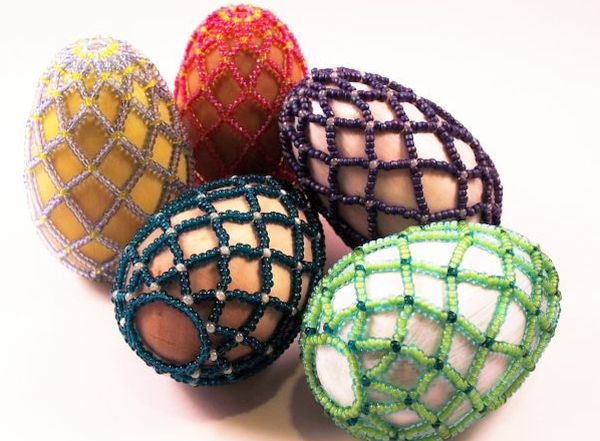 Image Source : Etsystatic.Com
Ukrainians are known for creating incredibly crafty Easter eggs. Take this beaded design for example. The eggs are covered completely in beaded creations that take a painstakingly long time to complete, but look absolutely amazing in the end. The eggs themselves are also wooden and can be easily transported, thus making them a popular tourist souvenir in the country.
Typography Easter Eggs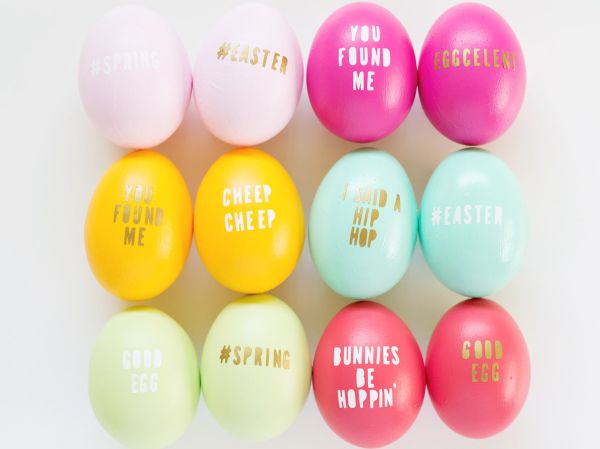 Image Source : LovelyIndeed.Com
Edible typography can work pretty well on a lot of items, including Easter eggs. So if you are looking to create some truly unique designs, consider following the pattern available on Lovely Indeed. The Easter eggs offered by them come with cheeky typographical messages imprinted on them which you can customize according to your needs.
Ukranian Pysanka Easter Eggs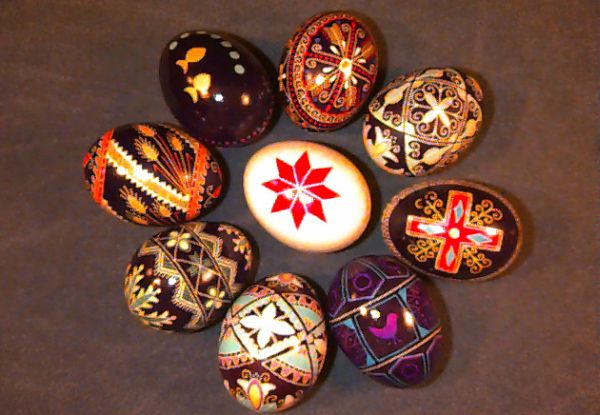 Image Source : Cs.Unc.Edu
These traditional Ukranian Easter eggs use a diverse range of techniques to take form. Starting from several layers of wax and dye colors to elaborate patterns and symbolic meanings, these eggs take quite a long time to make. However, they are truly unique and can be the perfect gifts to showcase in your home.
Eco-Friendly Easter Eggs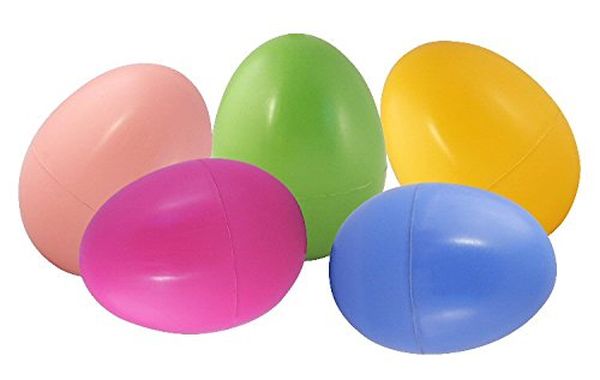 Image Source : Amazon.Com
With the 'Go Green' initiative gaining more momentum, it would only be natural for some individuals to opt for eco-friendly Easter eggs. There are several establishments like Big Sis Lil Sis which offer these kinds of eggs as well. Using natural dyes made of onions, purple cabbages and fresh cranberries, the eggs take on interesting designs that are both eye catching and environmentally friendly.

Come Easter and everyone would start searching for unique decoration ideas for their eggs. If you are on the lookout for such patterns, then don't miss out on designs like the blackboard chalk, Pysanka, beads, balloons and botanical. You will end up with eggs that are a delight to find during scavenger hunts.