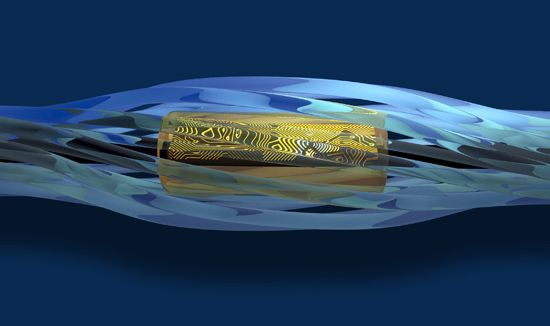 You may have seen some flexible and portable computing systems in the past, but what about a computer that you can wear and wash like your other regular clothes. Bringing wearable, washable computers one step closer to be real, Researchers at Nottingham Trent University's Advanced Textiles Research Group have developed clothing with light emitting diodes (LEDs) that can further be used to fabricate smart and interactive textiles.
Instead of inserting the electronic module in pre-manufactured garments, the advanced manufacturing of Micro Electronic Textiles (MET) incorporates electronics right into the fiber, by embedding sensors into the heart of the yarn, which makes clothing more natural, comfortable and flexible. In addition, the smart tactile fabric can be washed and tumble dried in a regular washing machines.
Apart from being tactile, the smart fabric technology could assist in monitoring chemical reactions and vital signs for medical and sporting assessments as well. Moreover, the new technology will bring a great revolution in fashion industry by initiating flexible mood textiles and illuminated fabrics.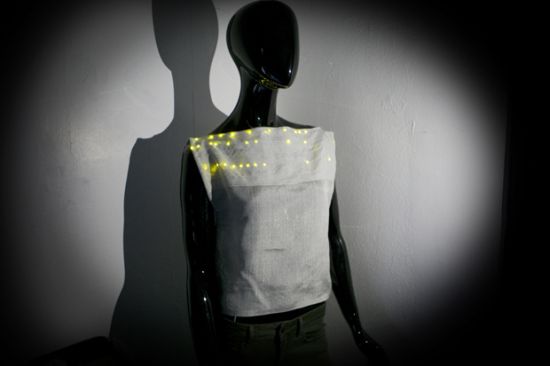 Via: Knitting Industry