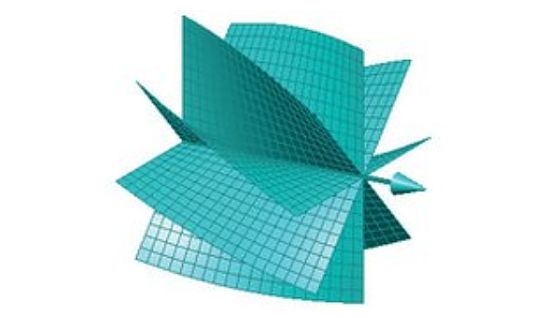 Eying to amplify the data carrying capacity in WiFi and optical fibers and to boost free-space terrestrial communication, a multinational team of researchers headed by the University of Southern California (USC) has successfully transmitted data at up to 2.56 terabits per second by using beam-twisted phase holograms. The technique utilizes orbital angular momentum to create different amounts of twist in light waves, with different numbers of threads.
The team succeeded in manipulating eight beams of light into a DNA-like helical shape to further realize eight independent data streams that could carry 2.5 terabits per second. Later, they verified its effectiveness by simulating a scenario that involved high-speed satellite communication. Until date, most data traffic relies on multiplexing that involves different data streams that break into their respective color codes at the other end.
Prof Willner says…
One of the challenges in this respect is turbulence in the atmosphere. For situations that require high capacity… over relatively short distances of less than 1km, this approach could be appealing. Of course, there are also opportunities for long-distance satellite-to-satellite communications in space, where turbulence is not an issue.
The present research still needs to go beyond the world record for data transmission speed which belongs to a German team of Karlsruhe Institute of Technology (KIT).
Via: BBC